Marlow Goods: Leather Products Made From Animals You May Have Eaten For Dinner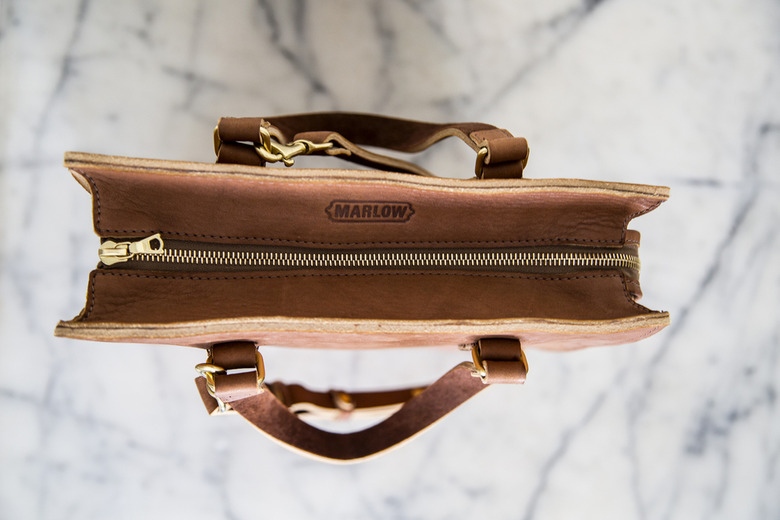 It's hardly a new concept for restaurants to sell branded items for diners to take home with them, but here's an awesome departure from your usual cookbook or baseball cap: leather goods fabricated from the hides of the animals served at some of Brooklyn's most popular restaurants like Diner, Marlow & Sons, Roman's and Reynard.
Marlow Goods is the leather and woolen goods line founded in 2009 by husband/wife team Andrew Tarlow and Kate Huling, who recently set up at post at the Wythe Hotel (where their restaurant Reynard is also installed). Huling designs the classic, straightforward pieces herself — satchels, briefcases, wallets and luggage — which are then manufactured at an upstate New York tannery using leather sourced from the couple's many restaurants.
The line also comprises goods produced from the wool of lambs served at the restaurants. Call the concept farm-to-table gone full circle, call it nose to tail dining and beyond, call it what it is: smart, innovative and most definitely stylish.
Along with its own branded items, the temporary pop-up location of Marlow Goods also carries clothing, skincare products, textiles, cookbooks, ceramics and other kitchen and cooking items like aprons, Staub cast iron cookware, reclaimed wood cutting boards and ramen bowls.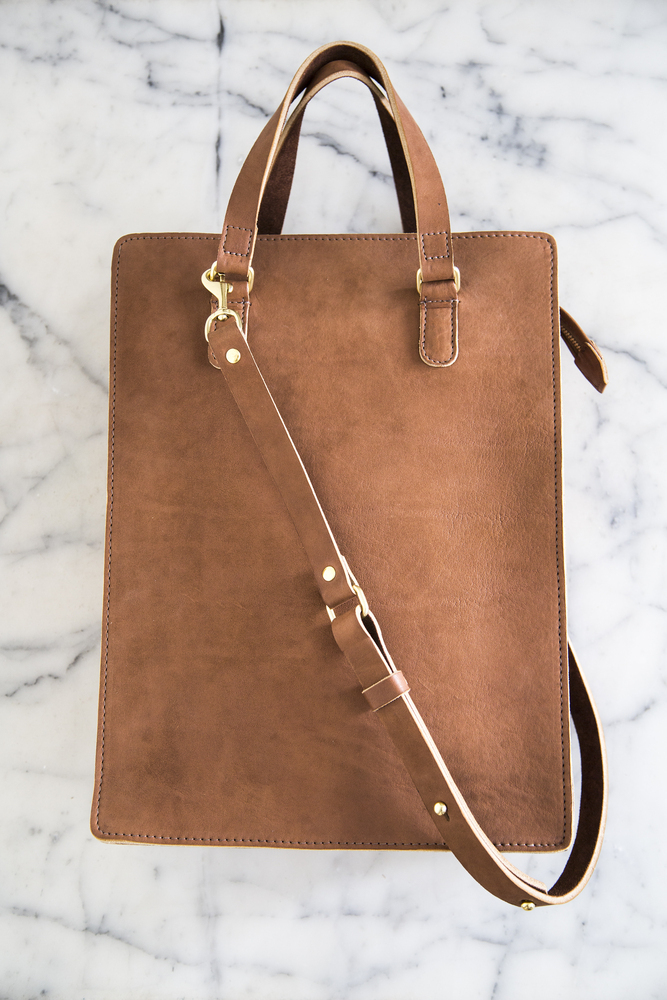 A fashionable way to wear what you eat: The Thetford Tote, one of Marlow Goods' offerings at its temporary location inside the Wythe Hotel.[/caption]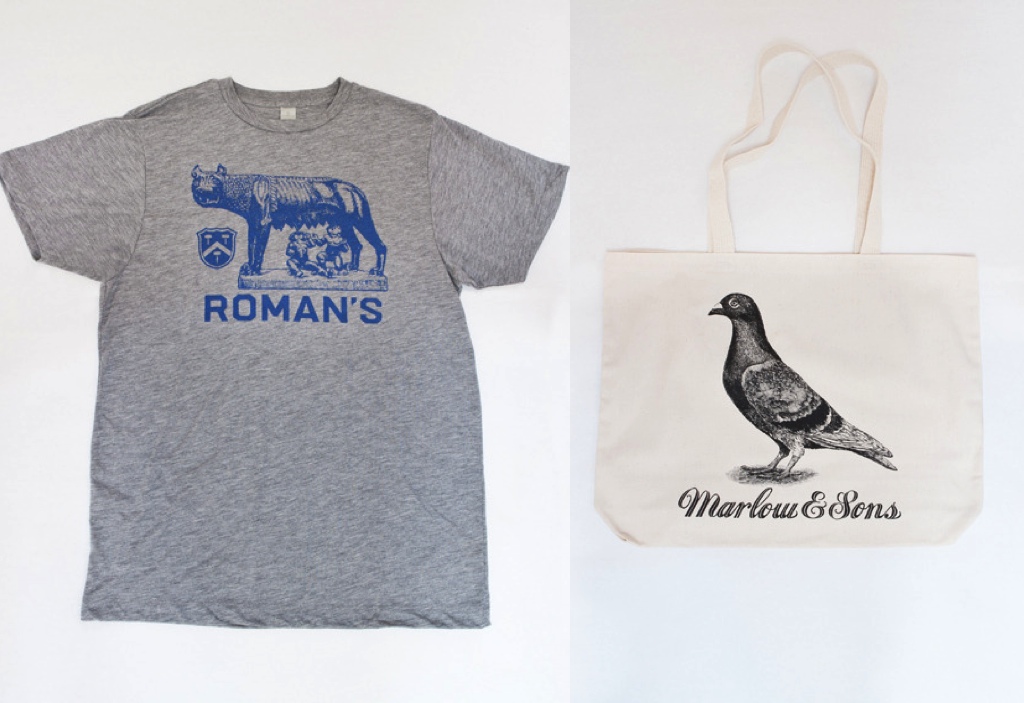 Along with leather and woolen goods, cookbooks, and a curated selection of apparel and home items, fans of any of Tarlow's and Huling's many Brooklyn-based restaurants can also pick up a tee shirt or tote.[/caption]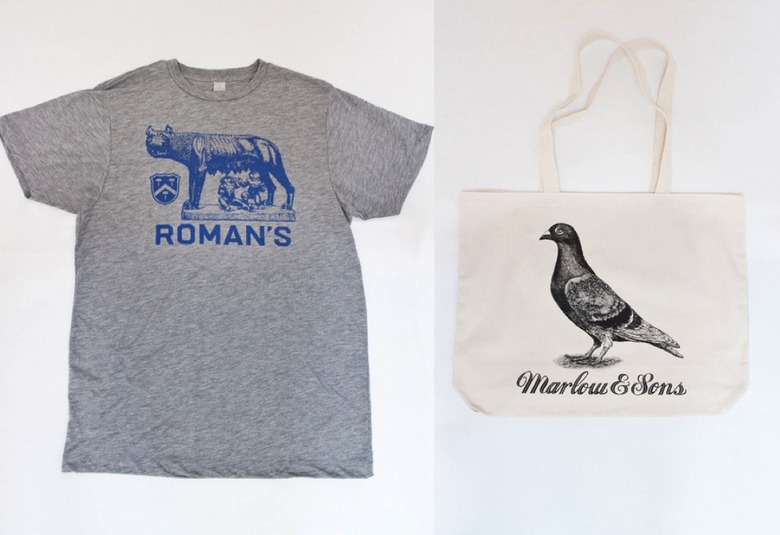 ...or the latest copy of Diner's Journal.[/caption]
Marlow Goods is open at the Wythe Hotel in Williamsburg, Brooklyn through December 31.
More design finds on Food Republic: