Shake Shack And Staple Design Collaborate On T-Shirts, Sunglasses, Concretes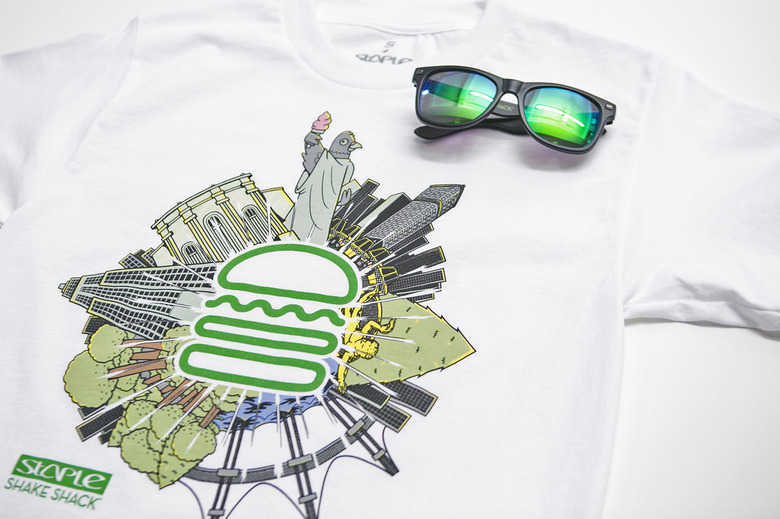 What happens when you take a growing burger chain, a frozen custard concrete and a top NYC design firm and mix them all together? You get a Shake Shack x Staple Design collaboration, which features a limited-edition T-shirt, sunglasses and a customized frozen custard, all released today. Check out the photos, plus the full release, below.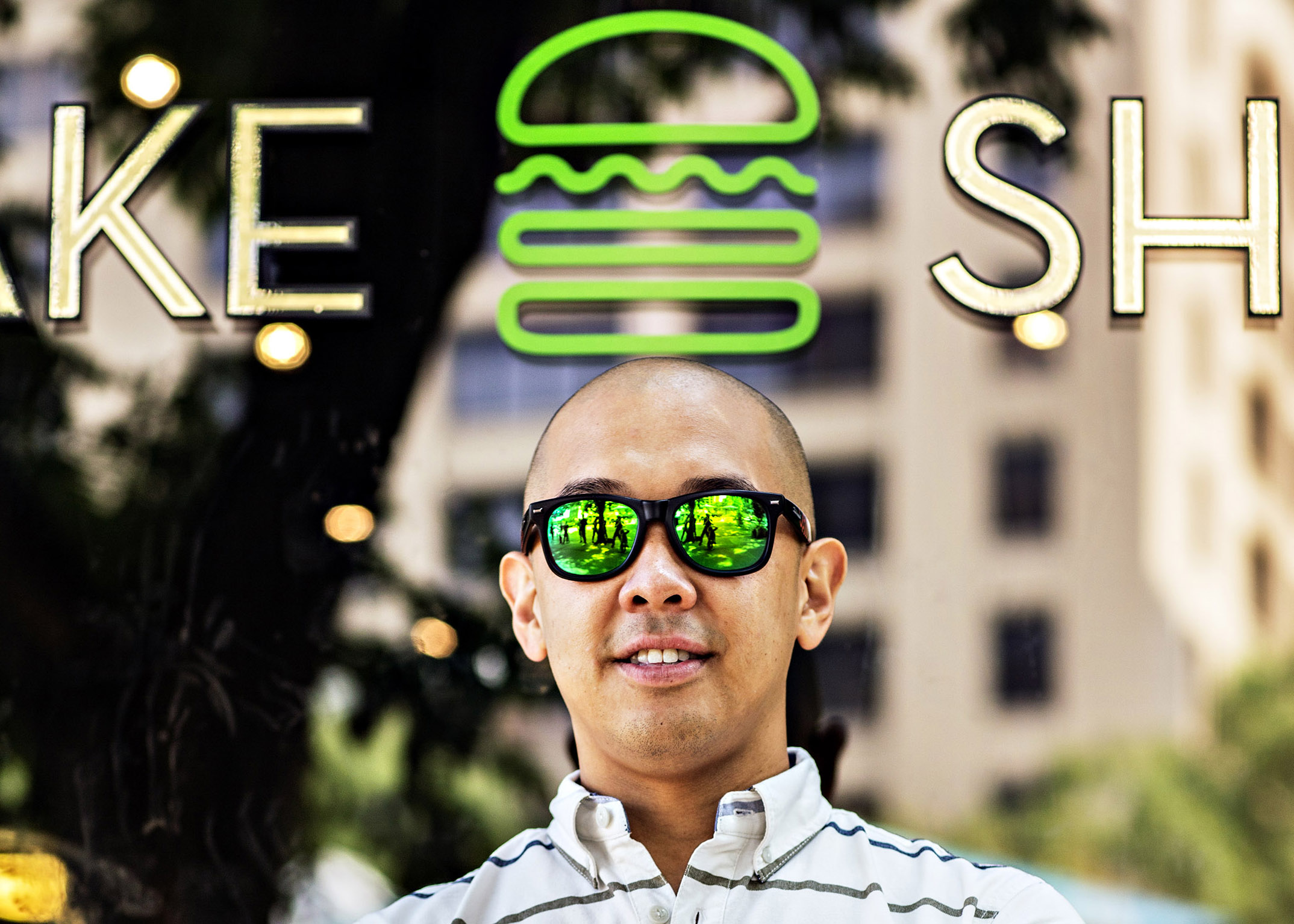 The man behind Staple Design, jeffstaple. [/caption]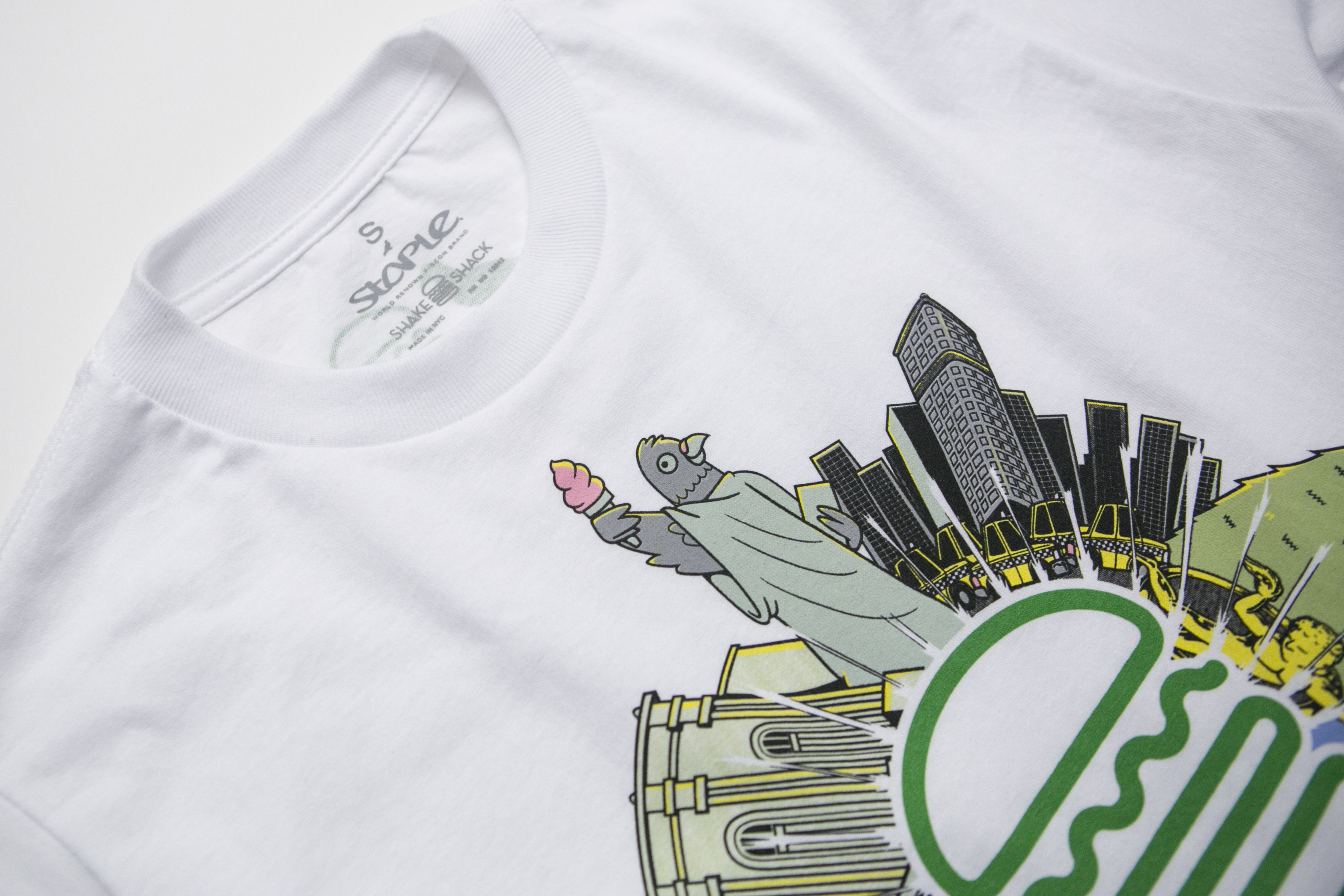 The capsule collection features a limited edition T-shirt starring the Staple pigeon. [/caption]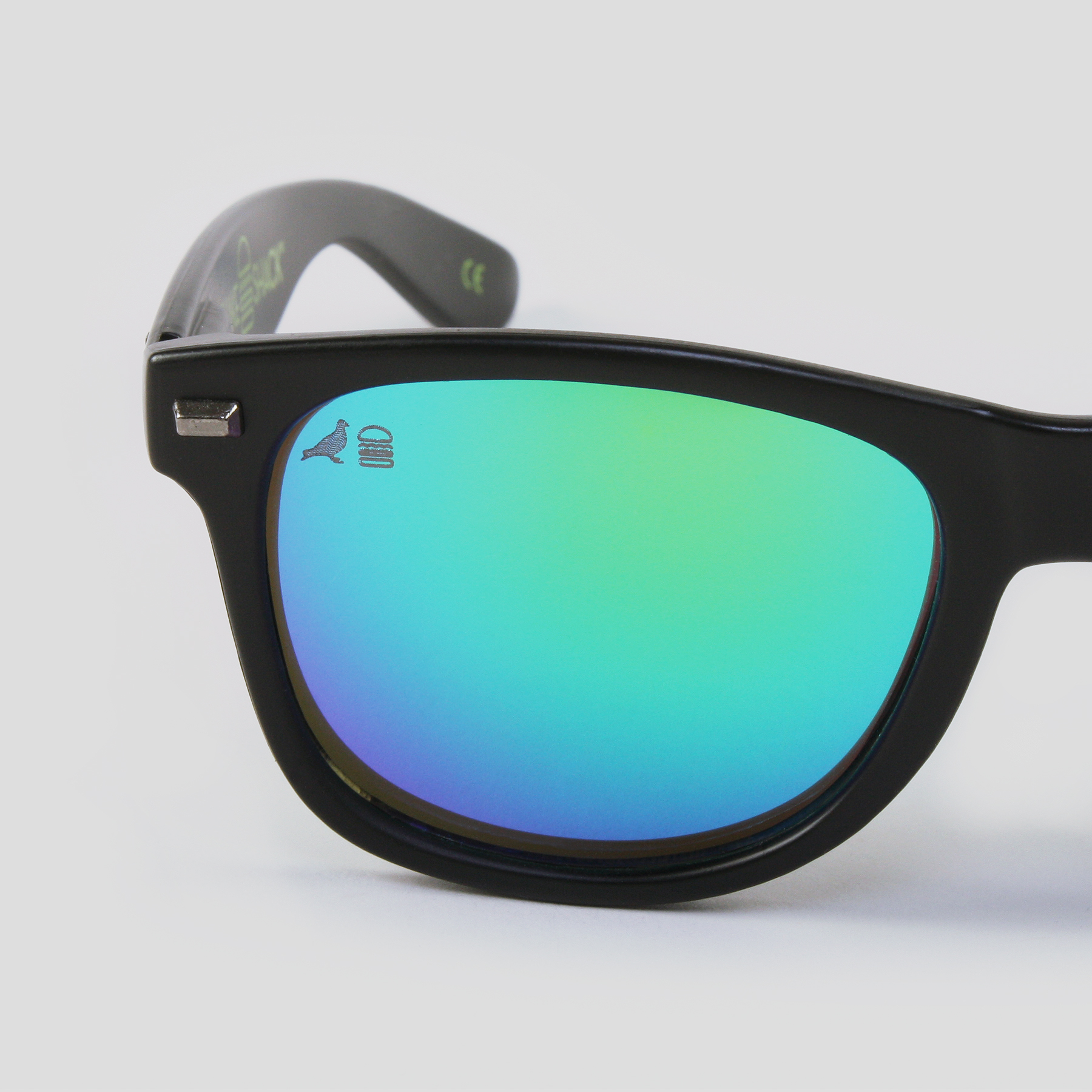 The Shake Shack/Staple glasses are a three-way collaboration featuring eyewear maker Knockaround. [/caption]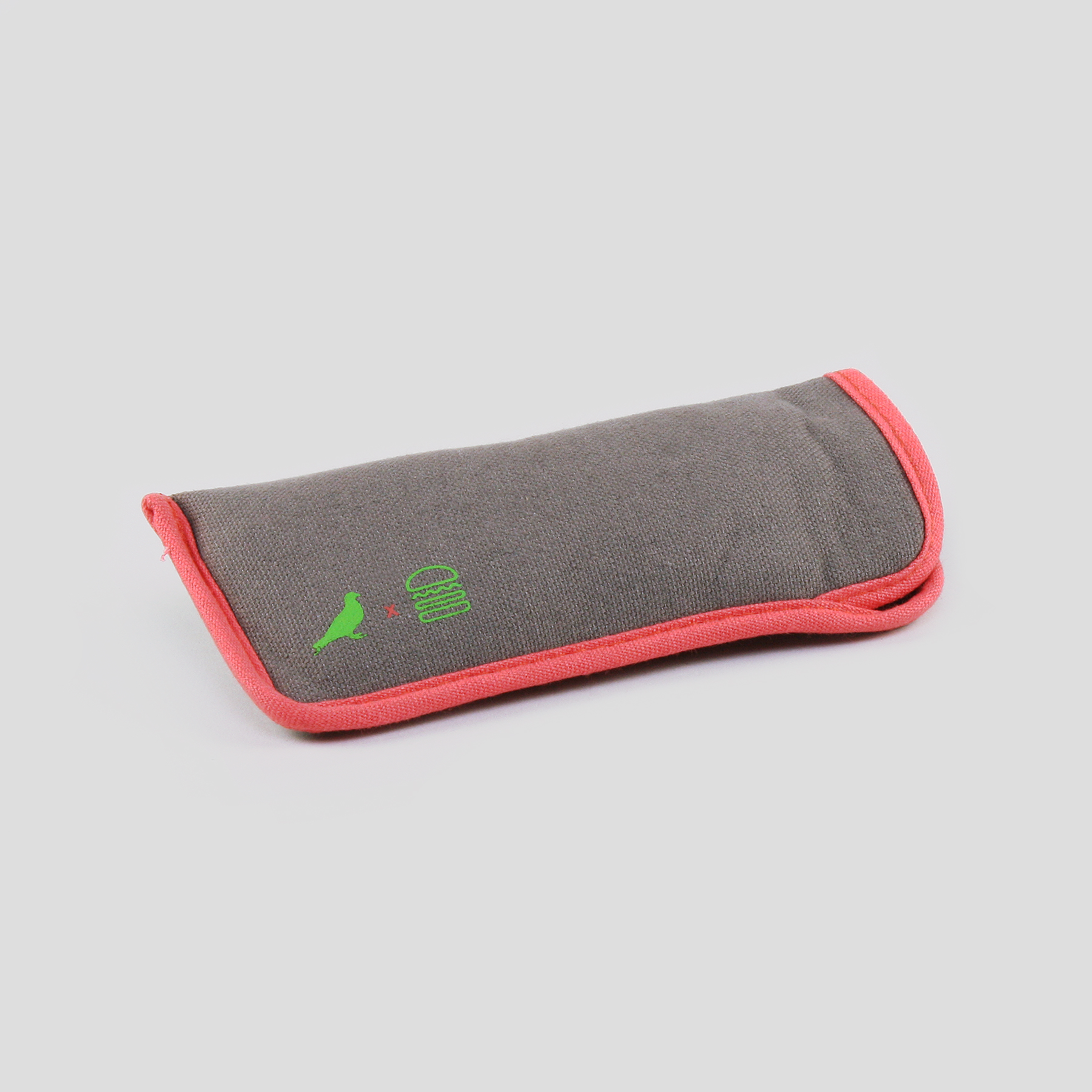 The glasses come with a case featuring both Staple's and Shake Shack's iconic logos. [/caption]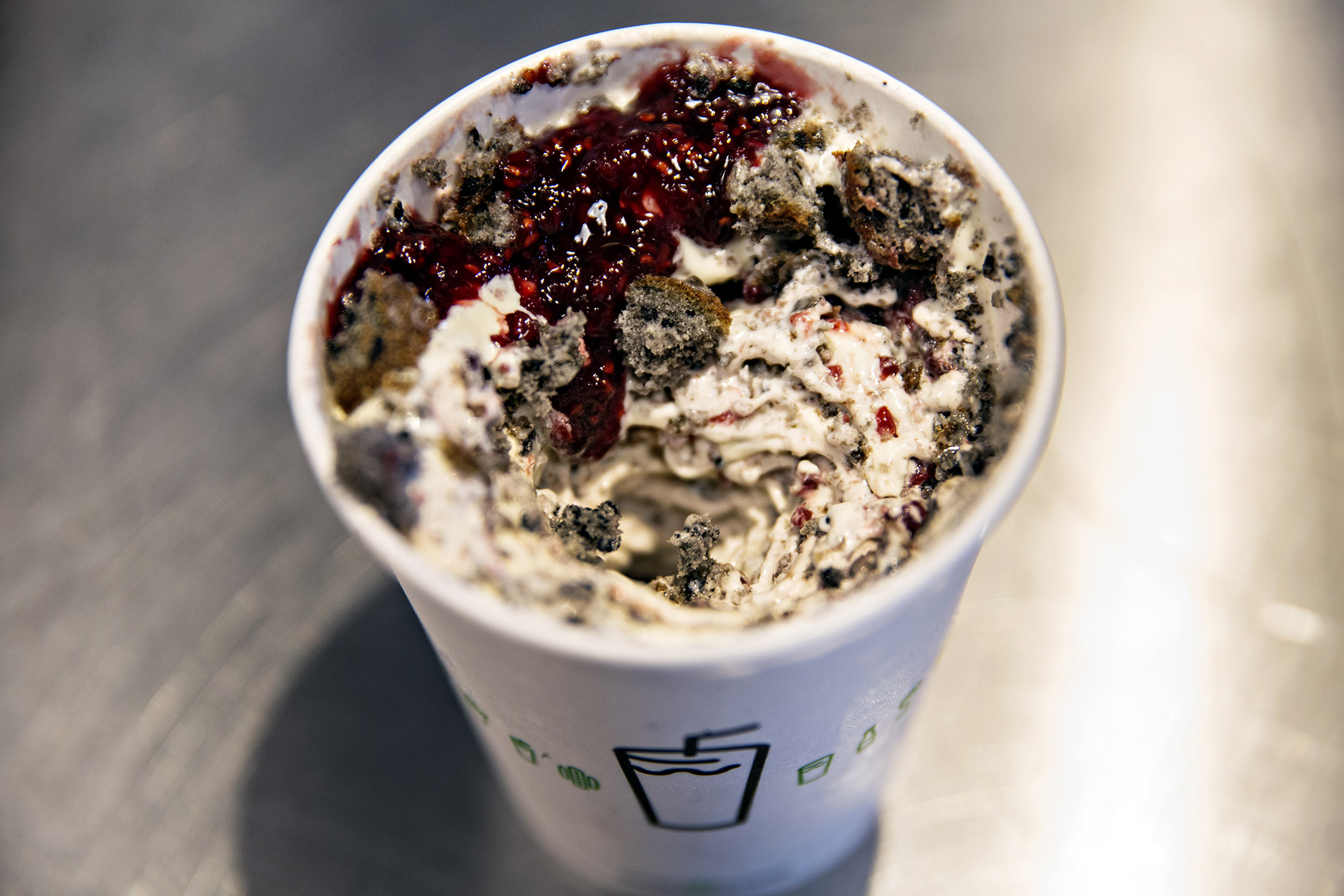 The frozen custard concrete was designed by Staple with Shake Shack culinary director Mark Rosati and featuring chunks of a black, sesame-glazed cake doughnut from Doughnut Plant. [/caption]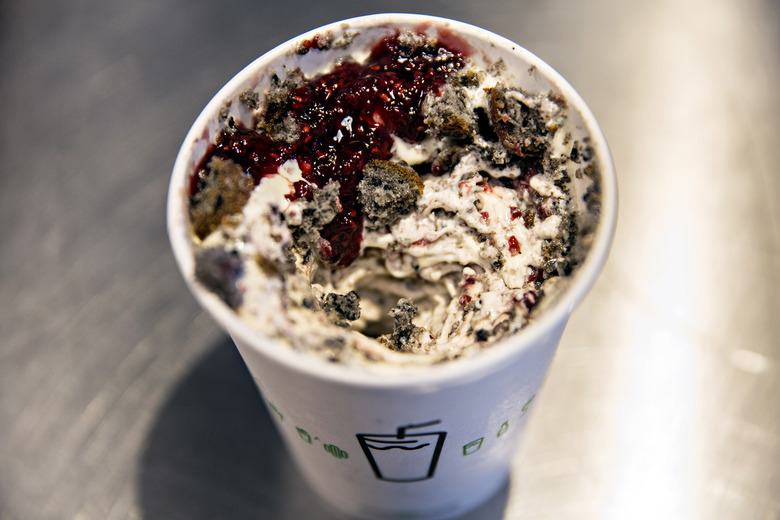 The shirt, available for a limited time. [/caption]
NEW YORK, NY – September 4, 2014 – Shake Shack is proud to announce it has partnered with world-renowned creative consultancy, Staple Design, for a limited edition product capsule (t-shirt and sunglasses) and frozen custard concrete. All three collaborative products will release on Friday, September 12.
The limited edition t-shirt ($23.00) and sunglasses ($35.00) will be exclusively available online at shakeshack.com, staplepigeon.com, and thereedspace.com—while supplies last. The custom concrete (Single: $4.25/Double: $6.50) will be available for a limited time only— September 12-21—exclusively at the following NYC Shake Shack locations: Madison Square Park, Battery Park City, Downtown Brooklyn, DUMBO Brooklyn, Flatbush Avenue Brooklyn, Theater District, Upper East Side, and Upper West.
The t-shirt—designed by Staple founder Jeff Ng (a.k.a., jeffstaple)—features a vibrant and fun Shack-inspired graphic that incorporates elements from both brands, including the iconic Staple Pigeon and NYC landmarks like the Flatiron Building, Empire State Building, Brooklyn Bridge, and more. Each t-shirt comes packaged with a 5"x7" print of the t-shirt graphic on heavyweight card stock.
The limited edition sunglasses are a three-way collaboration between Shake Shack, Staple, and acclaimed lifestyle eyewear maker Knockaround. The black, matte-finish "Fort Knocks" model sunglasses feature co-branding on the inside and outside of both hinged arms, gunmetal hardware, and green mirrored lenses with Shake Shack and Staple logos discreetly etched into the top corner of the right lens. Each pair of sunglasses comes packaged in a co-branded box with padded carrying case, neoprene strap, die-cut stickers, and voucher for a free single cup or cone of Shake Shack's fresh-made frozen custard ice cream (redeemable at all US Shacks excluding airports, stadiums, and event venues).
To bring the aptly named "Staple Concrete" to life, Jeff Ng—a longtime Shack Fan and passionate foodie—teamed up with Shake Shack's culinary director Mark Rosati. The two creative masterminds worked together in the DUMBO Shack's kitchen to develop a flavor profile and aesthetic that was an authentic representation of Jeff's streetwear label Staple Pigeon. The limited edition Staple Concrete features rich and creamy vanilla frozen custard blended with seasonal raspberry jam and chunks of black sesame glazed cake doughnut specially made by NYC's own Doughnut Plant.
"I could not be more proud of this collaboration," says jeffstaple. "I've been a fan of Shake Shack since back when there was only one location in Madison Square Park. I'm also a die-hard Doughnut Plant fan since I'm a 15-year resident of the Lower East Side, where they're located."
"This collaboration has 'NEW YORK CITY' written all over it," he continues. "It's great to see that something I created in the street culture fashion market can now be translated to the culinary world. Thanks to everyone at Shake Shack for making my dream a reality!"
This is the first time both brands have worked on a collaboration of this nature, where food and fashion truly merge.