Veggie Samurai: Watch A Sushi Chef Conquer The Cucumber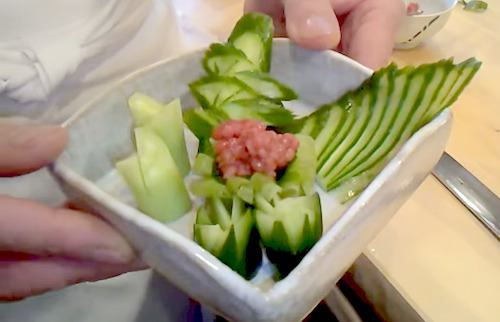 If you've ever briefly marveled at a rose made out of a carrot or radish before popping it in your mouth, take a moment to witness the knife skills that go into the thoughtful salad magic Japanese chefs churn out as garnishes. Morokyuu is a dish of sliced cucumbers and red miso paste eaten as a palate cleanser. This master chef transforms this simple duo into ...well, a little cucumber fairy garden course almost too pretty to eat.
Looking for something less fancy but equally impressive that requires the use of an incredibly sharp knife? Ever cube a whole watermelon in 30 seconds?
More video time on Food Republic: