Design Well-Done: Patagonia's New Provisions Line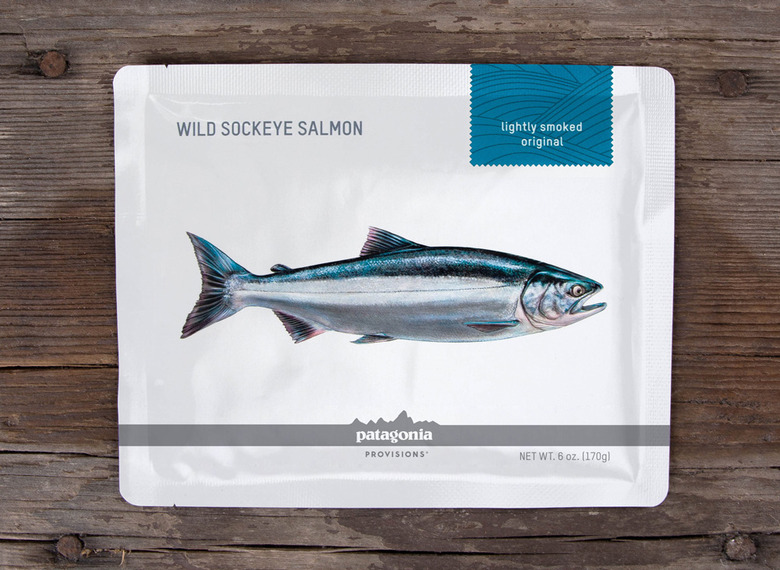 While most of us currently associate the outdoors retail giant Patagonia with tents and polar fleeces, its newly launched Provisions line is about to change all that. The lineup of sustainably souced goods, currently consisting of smoked salmon, with other items like jerky and grains on the way, is impressive enough, but it takes a savvy brand to realize that spot-on branding and attractive packaging are equally crucial ingredients.
In this case, advertising agency TDA_Boulder took on the task of creating Provisions' identity concept in a way that exemplified its mission and products — environomentally-responsible food items originating from carefully vetted sources — with a clean design and simple graphic, while complementing Patagonia's pre-existing branding.
The company has always maintained impressively high standards for corporate responsibility and transparent sourcing for all its goods (edible or non-edible), so it extended its product range in a similar fashion. If you ask us, smoked salmon in a bag has never looked so good.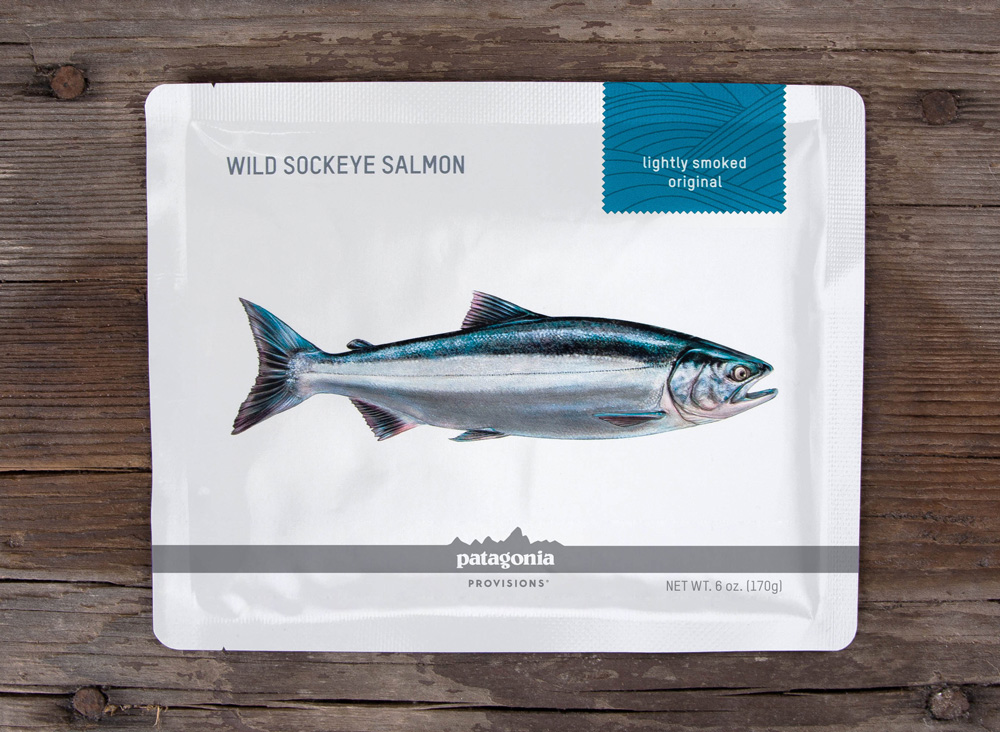 This spring Patagonia launched its Provisions line with sustainably-sourced smoked wild Sockeye salmon in regular (above) and lemon-pepper flavor (below, $12 for each 6-oz. package). More products, including grains and buffalo jerky, will be rolling out in the coming months. [/caption]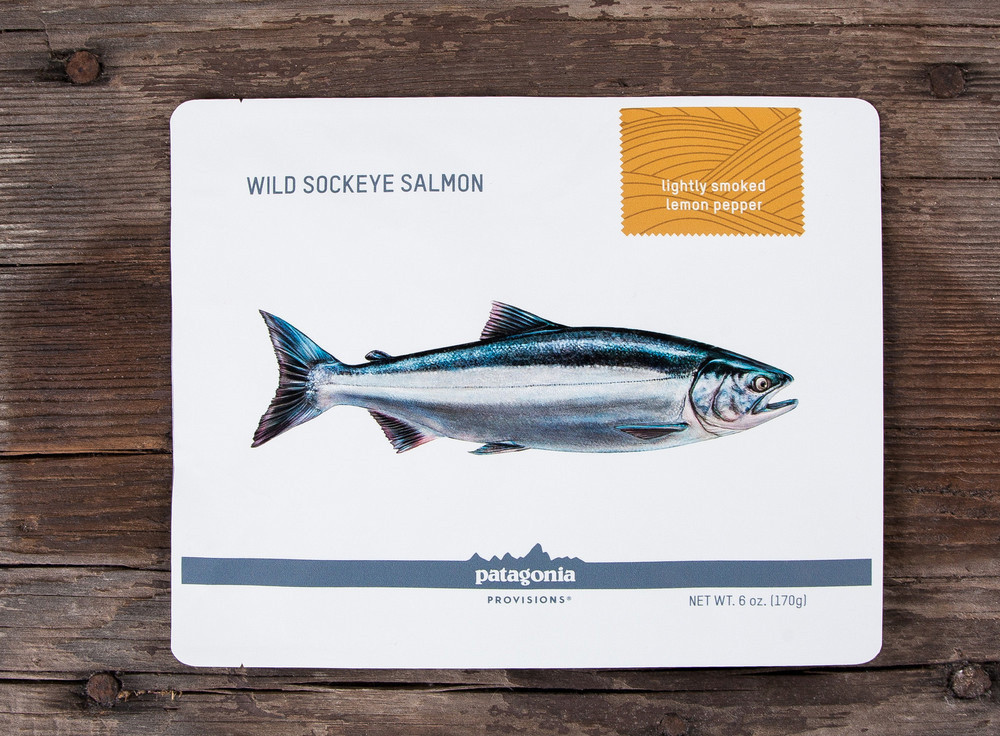 The packaged salmon comes in original and lemon-pepper varieties.[/caption]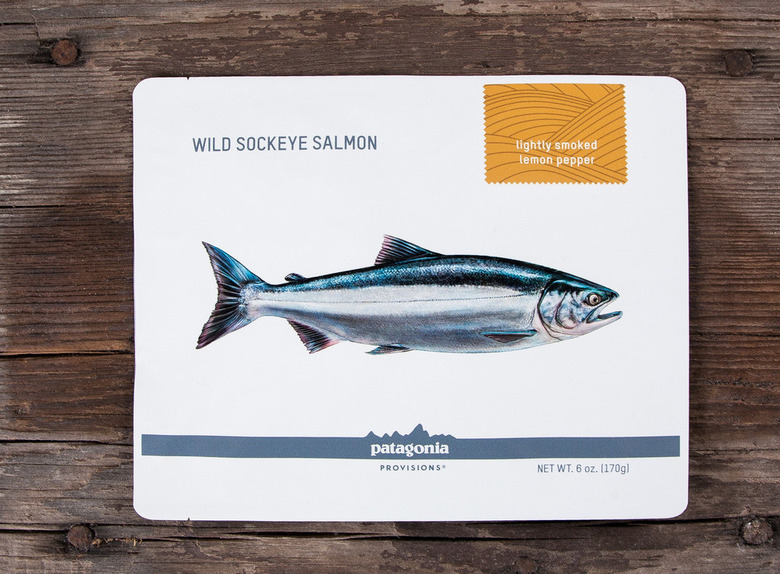 Ad firm TDA_Boulder was tasked with creating the new line's branding identity, including its stellar packaging concept. Above, a smoked salmon gift box sampler.[/caption]
More Design Finds on Food Republic: