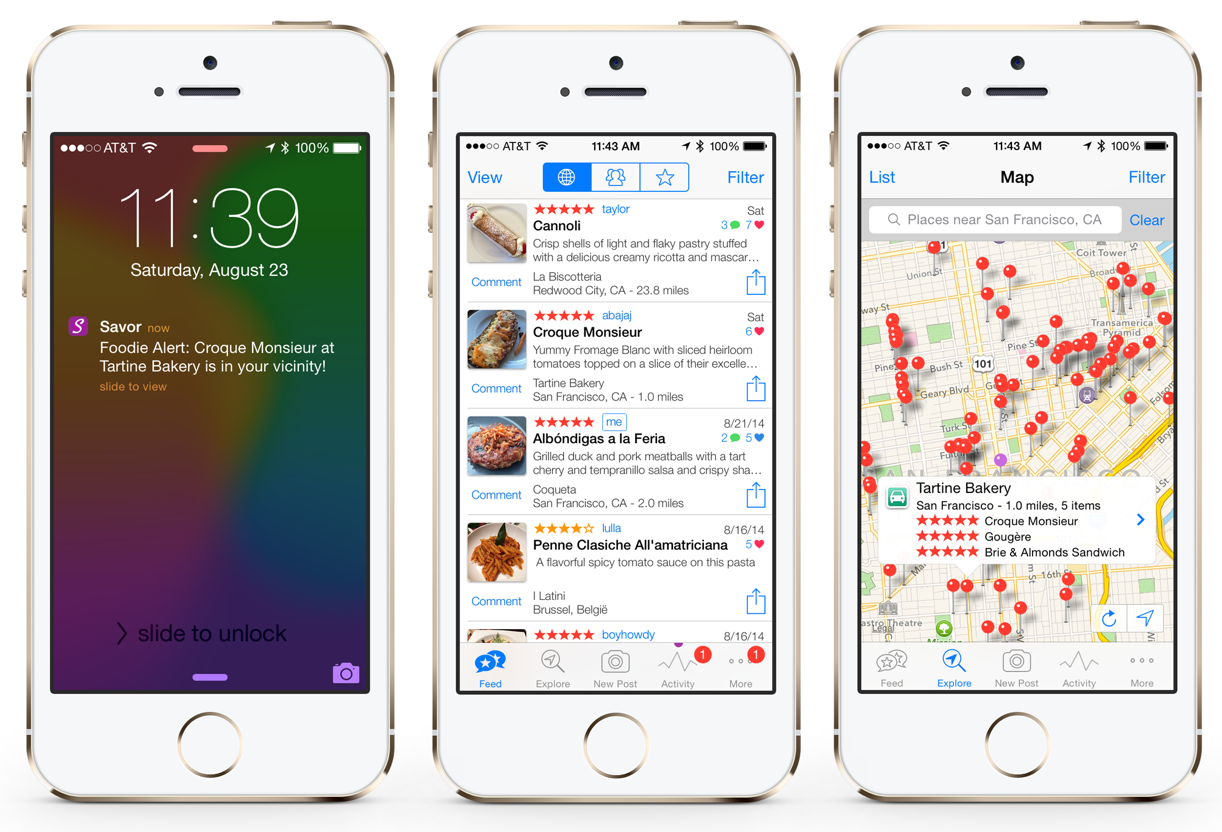 Are you craving a cannoli as you stroll through midtown Manhattan? There's an app for that! Launching today at TechCrunch Disrupt San Francisco is the Savor Food App, as Food Republic can announce exclusively. The new dining out application – rolling out globally – posts ratings for dishes instead of restaurants. One of the app's components sends alerts every time users are near a place recognized for a certain menu item. Users can also be reminded when they are near a restaurant that they have added to a list (or can simply shake their phone to activate this feature).
In the wake of recent revelations about Yelp (which has always been reliable at stirring up some controversy) and its ability to change and control content, Savor wants to place a strong emphasis on actual images from restaurants – the app makes it simple to share food photos on Facebook, Twitter and Instagram. "We knew we had to come up with a way to build confidence with users and restaurant owners that wasn't easily spoofed," says Doug Dawirs, COO and co-founder of the app's development team. "Providing a thorough description and an image is the best and most accurate way to quickly convey what's being reviewed." He points out that over 99% of Savor reviews – in comparison to 15% of Yelp reviews – include a photo. In effect, he says, "Savor reduces the chances of 'ordering badly.'"
It remains to be seen if Savor can succeed in a market that's primarily controlled by one or two established names. We're certainly willing to give it a try if finding the city's best pistachio gelato is only a phone shake away.
Read more stories about mobile apps on Food Republic: