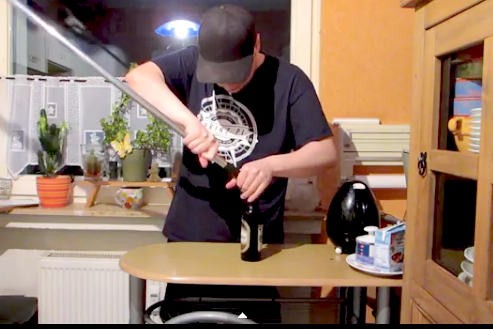 Now here's an awesome YouTube project: figure out 1000 things you can open a beer with, THEN and only then brag that you can open a beer with anything. Bonus points if you hail from Deutschland, home of beer. He's only up to 368, so expect to watch this brilliant young German open brews with many more things — maybe a tretmüle or a wäschklammer? We've already seen a beer opened using only a front-end loader, let's see what else is on tap…
Meat seasoning
Note how he spikes the beer with the meat seasoning, like a German michelada.
Broom
Cigarette pack ("Remember kids, smoking is bad for you.")
Sriracha
And his most recent, der keyboardständer! Because every German kid has a keyboard.
Feel like you could watch these all day? Welcome to the club, and hit the YouTube channel.
More global beer videos on Food Republic: