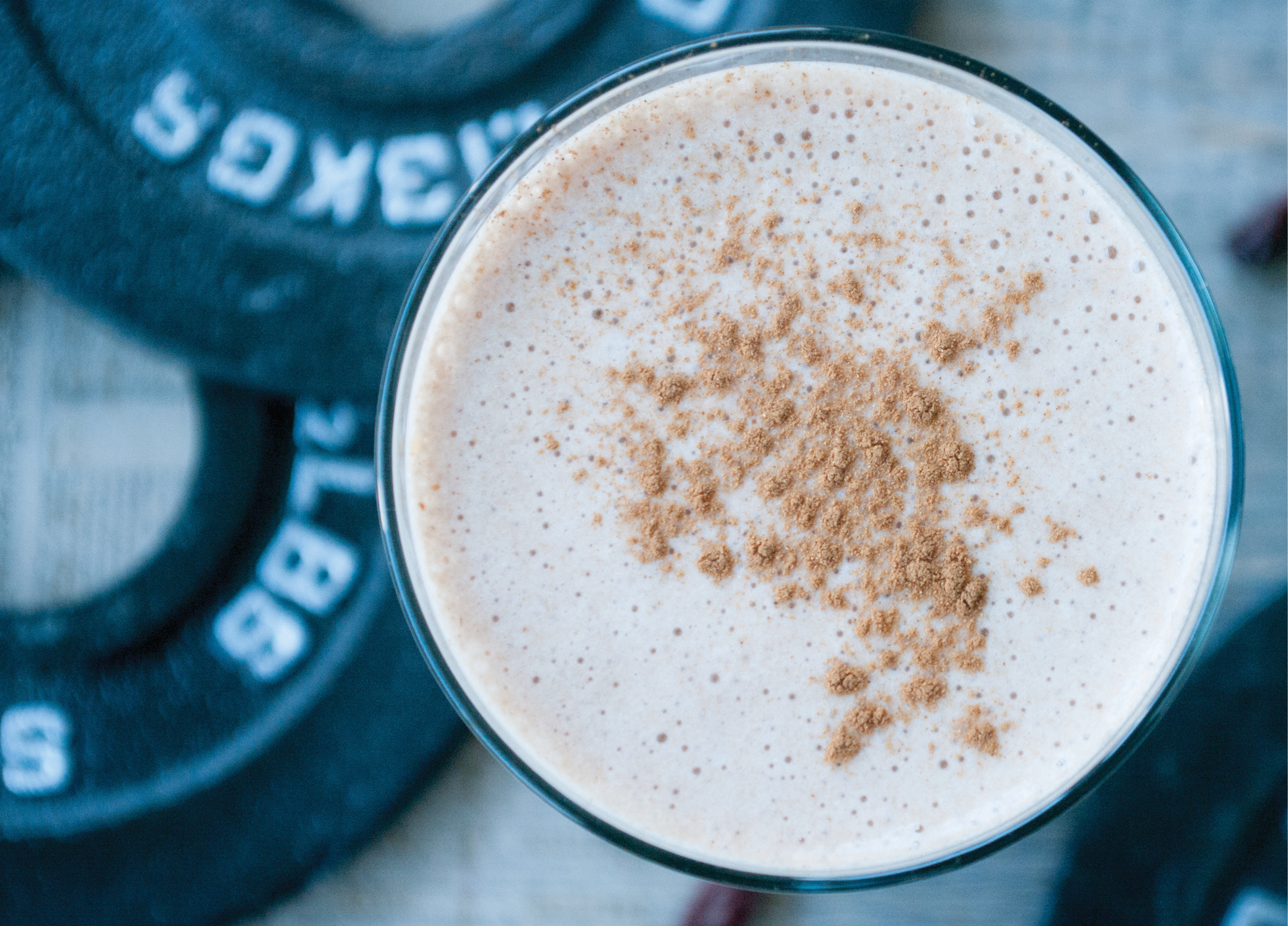 Superfood this, superfood that – by now, we've all heard so much about superfoods and seen them become just another marketing tool, like "natural."
Here to restore your faith is Superfood Juices, Smoothies & Drinks, a new cookbook by Jason Manheim that focuses on superfood ingredients, which "contain an exceptional amount of nutrition per serving." Manheim, who created and runs a website called SuperDrinks and wrote the book The Healthy Green Drink Diet (and lives in L.A., surprise!), admits that superfood "is simply a marketing term" without denying the health effects of foods like cinnamon, seaweeds, cacao, coconut and so much more. Manheim's book emphasizes using superfoods as a form of preventative medicine by looking at how phytochemicals, the naturally occurring chemical compounds found in plants, have medicinal and nutritional qualities. The general rule is that "the brighter a fruit or vegetable, or the more unique and pungent its smell," the greater its benefits.
Also see: 34 New Cookbooks We'll Be Reading This Fall
Taking a step back: phytochemicals are one form of antioxidants, another term that we've seen become a prop for marketing. Manheim helpfully reminds us that there is science, not just branding, involved: antioxidants work by fighting the process of oxidation, which creates free radicals and ultimately damages and destroys cells. The key to ingesting antioxidants is variety; Manheim advises consuming a diverse range combined in different ways.
Superfood consumption does have some intricacies, which Manheim addresses. First, there's the smoothie versus juice debate. It turns out that smoothies, although they cause quicker oxidation of ingredients than juices do, are actually better at delivering antioxidants because they retain fibrous material, unlike juicing. Juicing, however, is a more efficient way of getting nutrients into the bloodstream, as anyone who's downed a green juice and watched a hangover disappear can attest to. Apart from this first distinction, there are also many different kinds of blenders and juicers, which have different results in terms of nutritional value.
You'll find other surprising takeaways in Manheim's book. Did you know that brown rice can be used as a base in smoothies, and that organic pastured egg yolks are considered a superfood, being not only rich in vitamins but also packed with Omega 3? 
Try these two colorful and unusual superfood drink recipes from Manheim's book:
Eggs & Coffee Drink Recipe
Servings: 1 (10-ounce) drink
Ingredients:
1 cup coffee
2-3 raw organic pastured egg yolks
1/2 teaspoon cinnamon
1 teaspoon turmeric
pinch of salt
honey or stevia to sweeten
Brew one cup of coffee, then toss it into the blender with all remaining ingredients. Blend until creamy.

Stand in front of the mirror with your beverage, singing "Breakfast of Champions."
Perfect Post-Workout Drink Recipe
Servings: 1 (22-ounce) drink
Ingredients:
1 cup cooked organic brown rice (cold) or 1/2 cup uncooked organic rolled oats
3-4 tablespoons organic raisins
1-2 scoops of high-quality protein powder
1 teaspoon cinnamon
2 teaspoon maca powder
1 cup water
1 cup organic raw milk
Combine all ingredients in blender and whir away until creamy! Makes one heaping serving that will get your muscles back into shape for your next workout.
Check out more Books to Devour on Food Republic: