Noted: Here's A Reusable Water Bottle That Won't Bulk Up Your Bag Or Briefcase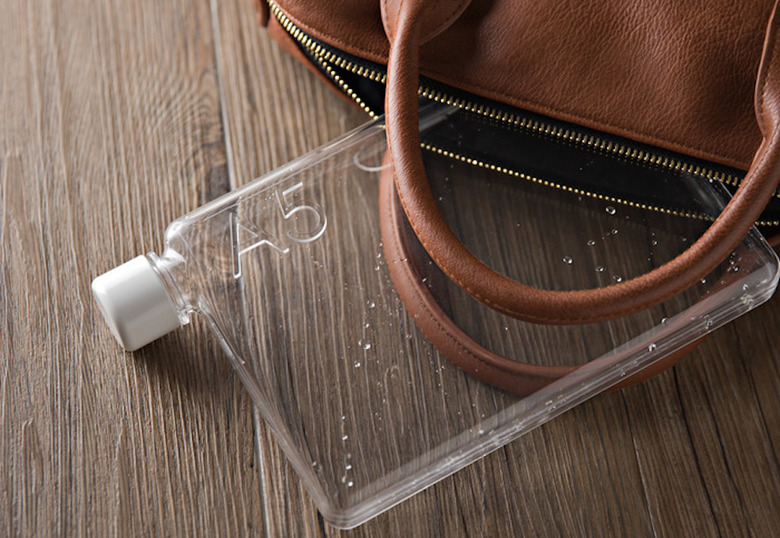 Take note: if you haven't swapped your regular bottled water habit with a reusable vessel of some sort, there's no time like the present. An estimated 1,500 plastic bottles are discarded every second in the U.S. alone — that's an astonishing 5.4 million bottles every hour. And as we're always on the lookout for environmentally responsible alternatives that also happen to fall into the stylish category, memobottle's slim-fitting design couldn't fit the bill more perfectly.
Made from dishwasher-safe, BPA-free TRITAN polymer, the handsome clear flasks are the result of a successfully-funded Kickstarter initiative out of Australia that's shipping its first orders in November. Given the notion that they're intended to fit into your daily work regimen — a briefcase or portfolio versus a gym bag — the three shapes/sizes are appropriately modeled after standard paper dimensions: A5, A4 and Letter size, with capacities ranging from 750 milliliters to 1.25 liters.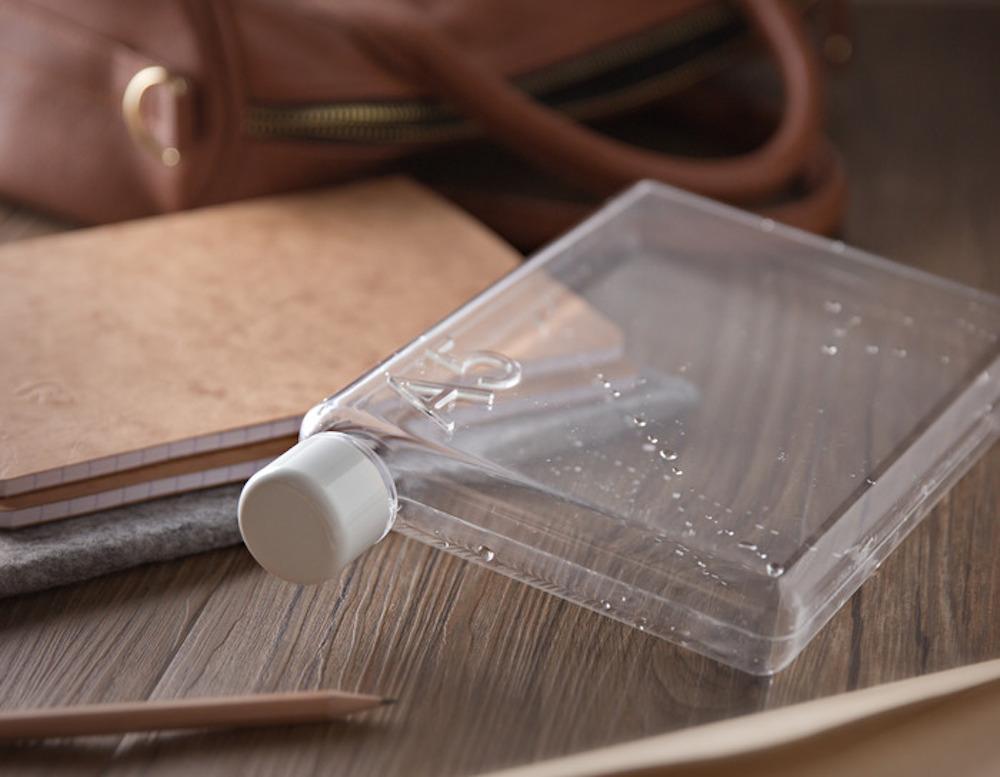 Finally! A reusable bottle that's as smart-looking as you are.[/caption]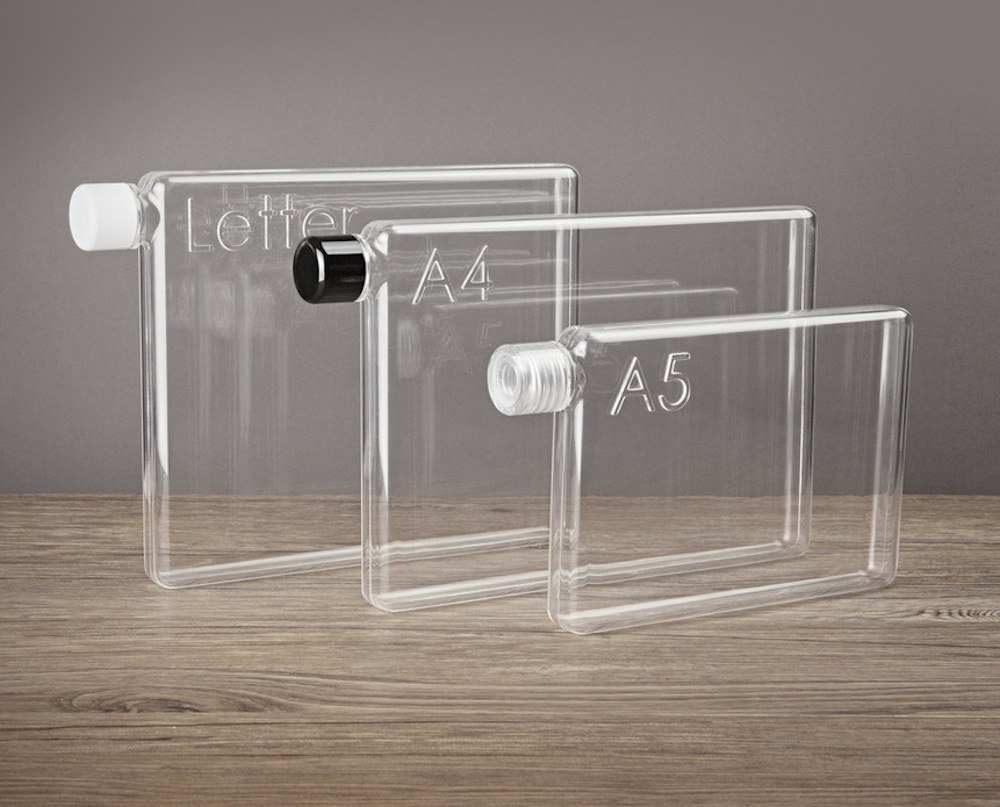 Memobottle capacities are 750ml for the A5 size, and 1.25L for both the A4 and Letter sizes.[/caption]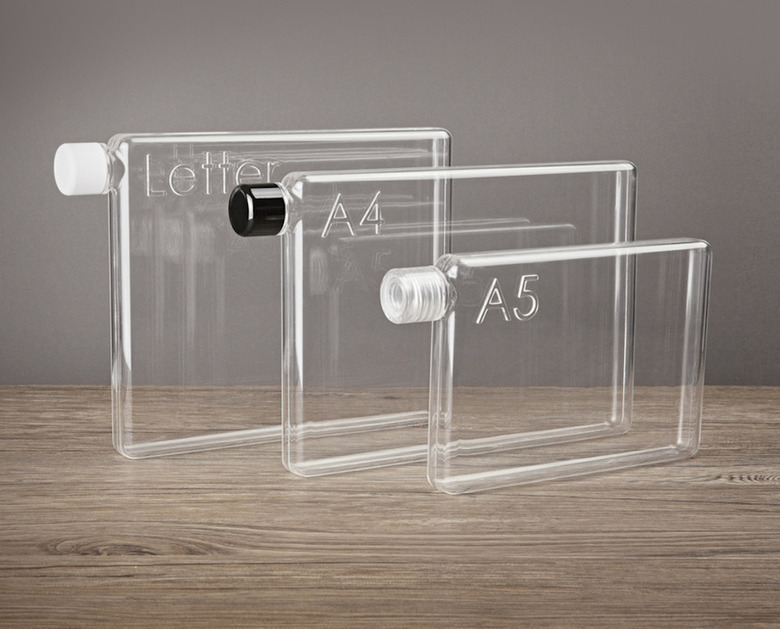 While the three plastic bottle sizes are currently the only products available, memobottle's makers have hinted at more items to come, like memobottle skins in leather. [/caption]
Memobottles are currently available for pre-orders (approx. $20-$30 US) here.