Fall Preview 2014: 6 Things To Look Forward To In The World Of Wine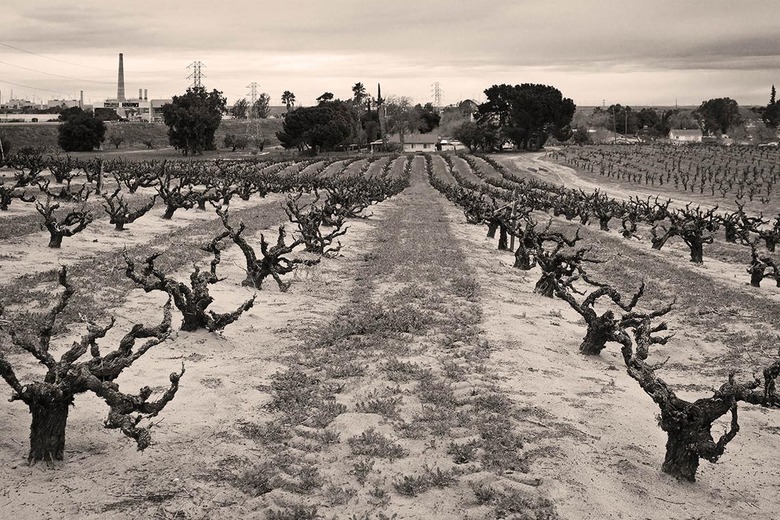 Contributor Chad Walsh writes about wine and other beverages frequently for Food Republic, and currently serves as beverage manager for The Dutch in New York City. Here, he digs deep into the wine industry zeitgeist to offer a few things on the horizon — in terms of regions, wine bars, retail and auctions.
1. Roy Welland Fall Auctions
Wally's, founded as a Southern California retailer, acquired some talent from Zachy's and has quickly become a first-tier auction house. In a bit of a coup, Roy Welland, best known as the owner of the oenocentric, but now-closed restaurant Cru in New York City, opted to use Wally's to sell an estimated $15 million chunk of his large collection. Over the years, Welland has been buying in huge quantities, direct from the wineries — and until now most of the wine remained unmoved in a warehouse in Beaune. Because of its unprecedented size, the auction is being held in two parts, on September 12-13 in New York City and November 21-22 in Los Angeles. Although the auction luncheon is a ton of fun, you don't have to be in either city to buy wine, as Wally's has built an intuitive website, allowing you to stream the auction live and bid from anywhere. This may be one of the last chances anyone has to buy serious Burgundy, which comprises two thirds of the bottles on offer, because...
2.Holding On To Your Bottles Of Burgundy
Burgundy has been struggling. The past handful of vintages have not been easy, and hail damage, which can severely limit yields, was been widespread. The smart money is stockpiling what's available now: the '11 and '12s, especially the whites, are very pretty and will drink well for years. At a recent tasting, a preview of the aforementioned Welland collection, '02 and '04 Grand Cru reds were delicious, but still wound up. Now's the time, though, for investors to go deep, since there isn't a ton of juice in the tanks behind what's in the market now, and prices are bound to go up.
3. Sommeliers Jumping Into Retail
I have often said to a guest, who is looking to purchase the bottle of wine I just served them, "It's probably not really available via retail." Why is that? Outside of a handful of shops, most retail stores sell a ton of spirits, and only buy wine from the big distributors. This doesn't necessarily mean that they only offer mediocre wines, but it makes for a pretty homogenous selection from one shop to another. So it isn't surprising that a couple of enterprising wine lovers, with solid industry chops, would try to bring some of the "On Premise" game to an "Off Premise" venue. And the fact that husband and wife Josiah Baldivino and Stevie Stacionis chose Oakland for the first venture is telling. Bay Grape, located just north of Lake Merritt and down the street from the Whole Foods, opened with lots of great press, but it remains to be seen if, like Crush, Astor Center and Chambers Street here in New York, it will remain an anomaly of good taste. Or, more favorably, we begin to see smart somms opening shops across the country.
4. California's Most-Exciting Region Right Now
On a recent trip to Napa and Sonoma I was struck by one thing that almost every vintner mentioned: Mendocino. At more than one winery, Chardonnay and Pinot Noir made from fruit purchased in the Anderson Valley (a Mendocino sub-region), but vinified further south, was presented alongside wines from more expected appellations, like the Russian River Valley. The 2012 Pinot Noirs that are coming into the market this fall are stellar, but it's not just contracts for fruit. Cliff Lede of Stag's Leap (planted by vineyard-management star David Abreu, and site of the very fancy Poetry Inn) went so far as to acquire one of the most famous Mendocino sites, the Anderson Valley's Savoy Vineyard, which has long been treasured by cool-climate Pinot Noir advocates, like Ted Lemmon of Littorai, as well as the Breggo Winery, which he renamed FEL (his mother's initials). Mendocino is not all about Pinot Noir, though, and be sure to taste the expressive, lighter-than-average expressions of Rhone Varieties like Syrah and Carignan, especially the wines of Copain and Leo Steen.
5. Aldo Sohm Gets His Name On The Door
One of the smartest guys in the game is finally getting his name on the front door, and the fall opening of Aldo Sohm Wine Bar in New York City, which is the first new project from the owners of Le Bernardin in nearly 30 years, may herald a new era in which sommeliers join chefs as the guys with their names on the doors. Expect lots of stunning Zalto glassware, an unsurprisingly deep selection of Austrian wine — including his collaboration with Gerhard Kracher, of the famed Austrian estate — and elegantly simple snacks. The baller private dining room on the second level will expand Le Bernardin's private dining options, but leaves me to wonder how long before Raj Parr, Richard Betts or Robert Boer put their names on a new wine bar (although Mina's RN74 and Boer's Charlie Bird both feature the wine aficionados' strong presence).
6. Order Sandlands Bottles When You See Them. Period.
This fall will see some of the initial releases of Tegan and Olivia Passalacqua's personal project, Sandlands, finally hitting lists outside of California. Focusing on old-school California varieties, like Mataro (aka Mourvedre) and Carignane — grown mostly in the dusty, decomposed granite from Amador, Contra Costa, Monterey and Sonoma counties. Tegan's resume includes stints at Graillot in Crozes-Hermitage, and is probably best known for his role as winemaker and vineyard manager at Turley. The Sandlands wines are different, though, and are markedly less intense than the brooding masterpieces he is crafting at his day job. Very much a part of Jon Bonné's "New California," order these bottles when you see them. The allocations were tight to say the least.
More Fall Previews Coverage On Food Republic: