We Found The Perfect All-Tomato Tasting Menu!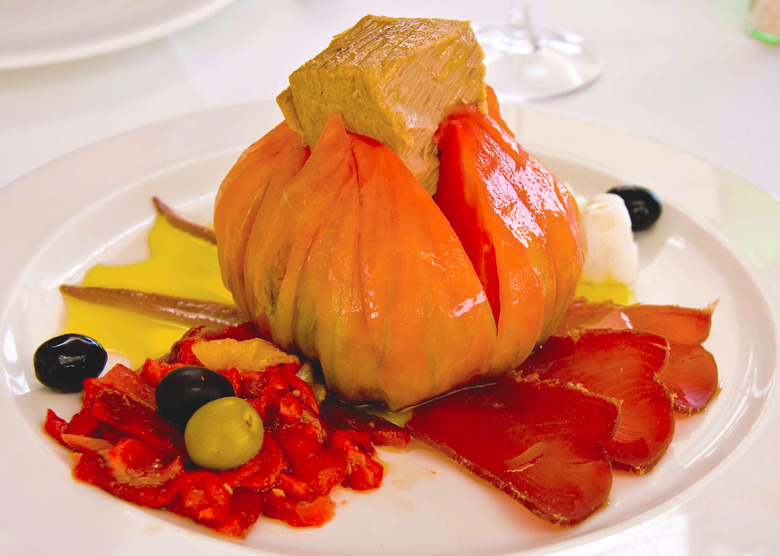 Just because Food Republic's Tomato Week is over doesn't mean summer tomato season is. If you live in or near Cambridge, MA, there's a tasting menu you'll want to take your time savoring. Neighborhood favorite T.W. Food raided their end-of-summer garden and on September 10th and 11th, Chef Tim Wiechmann will host his annual "Celebration of the Tomato." For $85, enjoy six courses featuring the end of summer's finest tomato harvest. Inspired by the use of a single ingredient as a thread to a whole evening's entertainment, the menu focuses on the season's most diverse varietals.
Purple Cherokee
Foie gras torchon, tomato tarte tatin, boudin noir
Yellow Pear
Peach and tomato bisque, lobster fritter, tomato crema, caviar
Flamenco
Tomato tortelloni, smoked eggplant, tomato-glazed octopus, saffron nage
Early Girl
Brioche & tomato-crusted halibut, corn pudding, manila clams, tomato ragout
Sweet 100
Housemade mozzarella, pickled tomato, tomato honey, smoked almond
Green Zebra
Sorbet, tomato cloud, shortbread cookie, aged balsamic, basil soda
Reserve your table now, once the last of the summer tomatoes are gone, they're gone!
T.W. Food
377 Walden St.
Cambridge, MA
(617) 864-4745
---
More seasonal specialties on Food Republic: