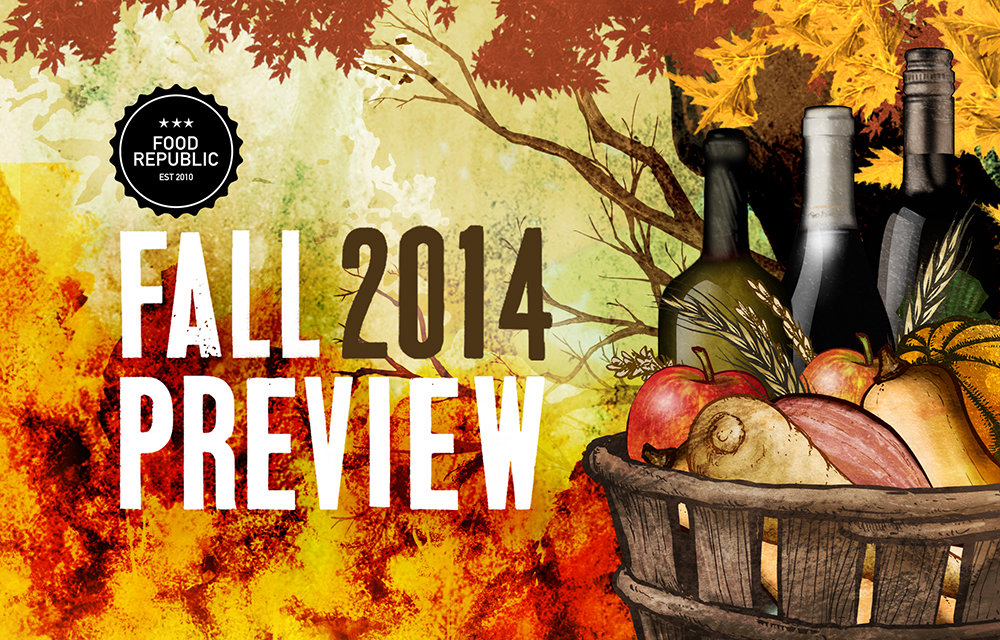 READ THESE FALL PREVIEW STORIES:
We know, we know. How could it be fall already? Some of you might still be mainlining Palomas at the beach, or working on your backyard grilling game. Did you make those lambs ribs we talked about? We know, thinking about fall in August bums you out a bit — that is, outside of thinking about the clothes, sports and all that cold-weather braising that's around the corner.
But hear us out. It's still summer! Go out and soak it up until your home gin & tonic bar runs dry. But you should know that there are great things on the horizon in food and drink. That is why we are breaking in this week with our 2014 Fall Preview. New restaurant and bars tend to open by the baker's dozen in the autumn months, and Food Republic editors and writers based around the world have been following their progress all summer long.
Look for opening reports from Los Angeles, New York City, Chicago, Philadelphia and the American South, as well as a few international destinations too. Our wine, beer and cocktail reporters (the most ambitious drinkers we know) have been focusing in on the big releases, trends and openings in their respective fields. And last but not least, we'll take a look at the biggest cookbook releases for the upcoming season. Remember when we called out our 30 favorite last year? You might have bought a couple of those. We know we did.
So, we stress. Fall Preview Week doesn't mean it's time to pack up the lawn furniture and starting roasting root vegetables. It just means we like you a lot and want you to get excited for sweater weather eating. Mmmm, chili.