The Best Beer In The U.S. Is Now On...Drought?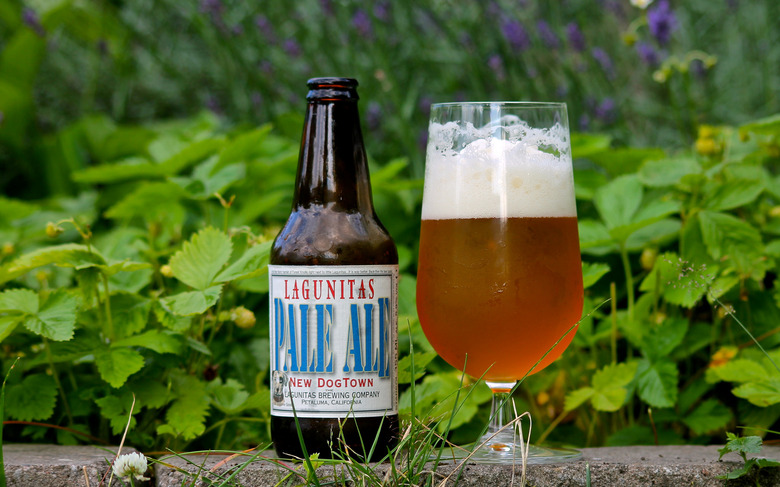 We're pretty geeky when it comes to our beer, whether it's tropical hops like white wine-nuanced Nelson Sauvin from New Zealand or rich smoked malts from Bamberg, Germany that instantly turn beer into liquid bacon. Funny then, that we so rarely turn our focus on the most important ingredient of all: water. While it may have been a wet summer on the East Coast (recently drenched with more than a foot of rain), much of the West Coast has been going through severe drought, affecting breweries' production, pricing and most importantly, their beers' taste.
While it might seem safe to assume that adding a bunch of hops and malt to beer would completely mask any "water taste" (yes, that's a thing), it actually makes a huge difference in the final product, especially when you compare the high minerality of well water to fresh river water. Well water can lead to off-flavors that present in the bottle, especially in the more delicate styles like witbier or pilsner. This is why some of the best breweries in California, like Lagunitas and Bear Republic, source water from the pure Russian River.
Part of the reason we're seeing breweries like Lagunitas, Sierra Nevada and Colorado's Oskar Blues launching East Coast breweries is to avoid setbacks in production when natural disasters strike. While the impact will certainly be felt, it won't be as devastating as it will be to breweries that rely solely on water sources affected by the drought. Bear Republic, for example, has felt the impact in a big way, as they had to cut back on a planned expansion. It's even worse for smaller breweries, which use less efficient brewing systems and won't be able to brew as much during the drought due to mandatory water reduction, in some cases up to 20%.
Bigger breweries like MillerCoors, Anheuser-Busch and even Lagunitas have taken major steps in recent years to limit water use. These precautionary measures have turned out to be huge advantages during the drought, but for smaller breweries that don't have the resources to invest in better equipment, the true impact still remains to be seen.
More beer news on Food Republic: