How Danish Chef Christian Puglisi Is About To Flip The World's Pizza Script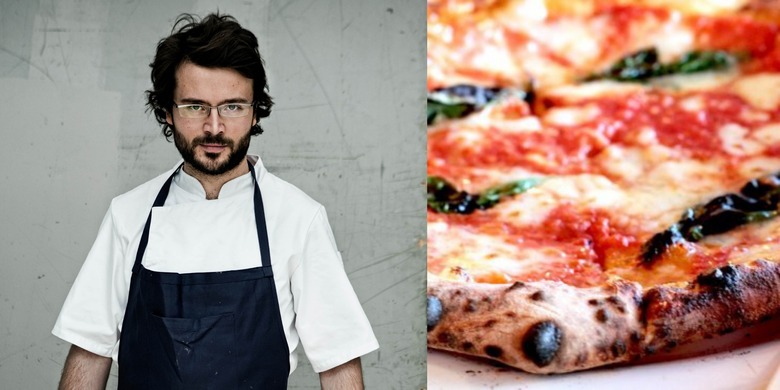 We may receive a commission on purchases made from links.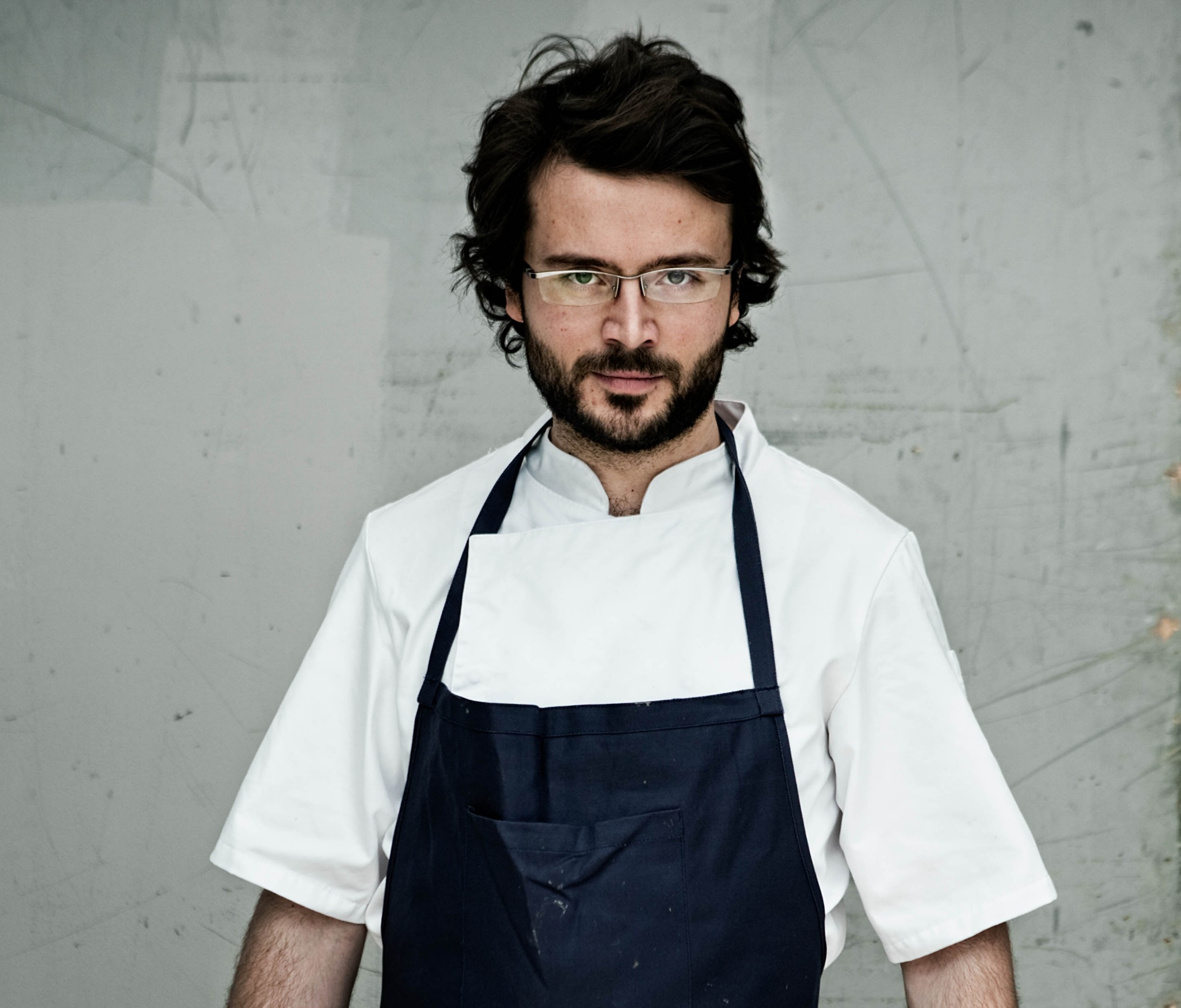 Sicilian-born Danish chef Christian Puglisi will open Bæst this fall.[/caption]
Christian Puglisi, the Copenhagen-based chef and restaurateur behind Michelin-starred Relæ and its more rustic sibling, Manfreds, is about to have a busy couple months. Not only will the chef's first cookbook, Relæ: A Book of Ideas, be released in November, but on October 16 the Noma and El Bulli veteran is also set to open his third restaurant, Italian-ish, whole-animal focused Bæst, which will have an attached bakery and pizzeria. This is all on top of the 4th iteration of the forthcoming MAD Symposium, the two-day TED-like conference that brings many of the world's top chefs to the small Danish capitol. MAD is taking place August 24-25 this year and, like previous years, Relæ will be one of the most-sought after reservations.
Of course, being the iconoclast that he is ("I've never felt a part of it," he declared to me about the New Nordic movement), Puglisi, who was born in Sicily and lived there until he was eight, isn't creating anything close to a traditional Italian restaurant. "Food shouldn't be in a museum," he says after I stopped by an empty Relæ midday to interview him back in June. For 45 minutes, Puglisi gave me his complete focus to discuss what's next for Danish cuisine, similarities between Roman-style pizza and Danish smørrebrød, and how he probably won't open a restaurant in New York any time soon. Then, poof, he abruptly vanished back into the kitchen. To do what the chef does, we presume.
Early visitors to Relæ, which opened in 2010, might remember terrific food and downscale details like paper napkins, but Puglisi and company gave the restaurant an upgrade recently, improving the quality of tables and other aesthetic details. "The food we serve is very minimal, but it's very high quality. That's what we wanted to see in the restaurant too," he explains. Another exciting development is organic certification (which also applies to Manfreds and will be the protocol at Bæst). "I'm extremely proud," Puglisi says. "It's really something that has great potential for Denmark. Because after Noma and the New Nordic, as the things people consider are from Denmark, we need to see what is the next thing."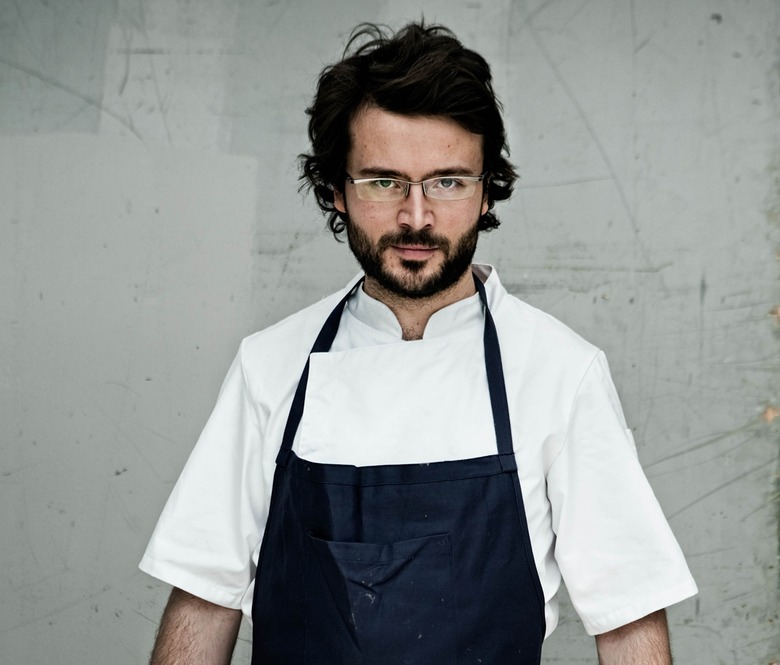 But at the top of Puglisi's mind, obviously, is Bæst. The chef tells me he's always cooked with an Italian sensibility rooted in "simplicity" and "beautiful produce" — but with many other influences as well. He elaborates: "Right now we have this dish with sunflower seeds that we mix in this mixture of butter and wine and puree it, and then add Danish cheese and sprinkle pine shoots on it. It looks like a risotto, it eats like a risotto, but there's no rice." A dish like that underlines the kind of food Puglisi enjoys creating. "I like when there are a few layers underneath, when it's not obvious."
In preparation for opening Bæst, Puglisi has been traveling to Italy, tasting pizza and studying cheese making. "People think I'm nuts," he says about being the first chef in Copenhagen to undertake house-made mozzarella, for which he'll use biodynamic local Danish milk. In case you're wondering, the Neapolitan pies at Franco Pepe outside Naples are "the best pizza I've ever had" and he loves the "phenomenal" pizza a taglia at Pizzarium in Rome.
At Bæst, he'll serve both pizza styles: round, wood-fired pies in the restaurant, and Roman-style rectangular slices at the bakery. The latter, he points out, are similar to Danish smørrebrød: "I think it's fascinating; it's really the same thing, only with rye bread instead of the pizza. So we're going to do a little play on that for lunch," he tells me. And don't expect faithful Neapolitan technique: "I don't want to make an authentic pizza; that's not the point. We're going to mix in other types of flours that we have available and try to see if we can have a specific fermentation of the dough that is our own thing. Then we'll make a pizza in Copenhagen that you cannot get in Italy."
In light of the news that Noma founder Claus Meyer is creating a Nordic food hall in Grand Central Station,  I have to ask: Would Puglisi ever consider opening in New York? "Everybody has this dream of opening a restaurant in New York, not only Americans, but I also think everybody abroad," he says. "But when you do a restaurant, you also need to bring something to the city. And I can only understand Copenhagen, because this is where I live." He continues: "If I were going to migrate anywhere else, it would be out in the countryside. To move to another big city...I don't know. As a chef-restaurateur, I think presence is so important. I can't just split myself in half and send half one way and half the other way."
Splitting himself in half is what Puglisi might have to do for the next few busy months, but once Bæst is open and the cookbook is out, the chef hopes to have "some liberty to sit down and think." At Relæ he will close for January and February, and spend the two months thinking about how he can focus on the future. "Maybe we can make the kitchen bigger, and then maybe we can bring more to the food. For me it's interesting to kill your darlings, all the time."
More about the food and drink in Denmark on Food Republic: