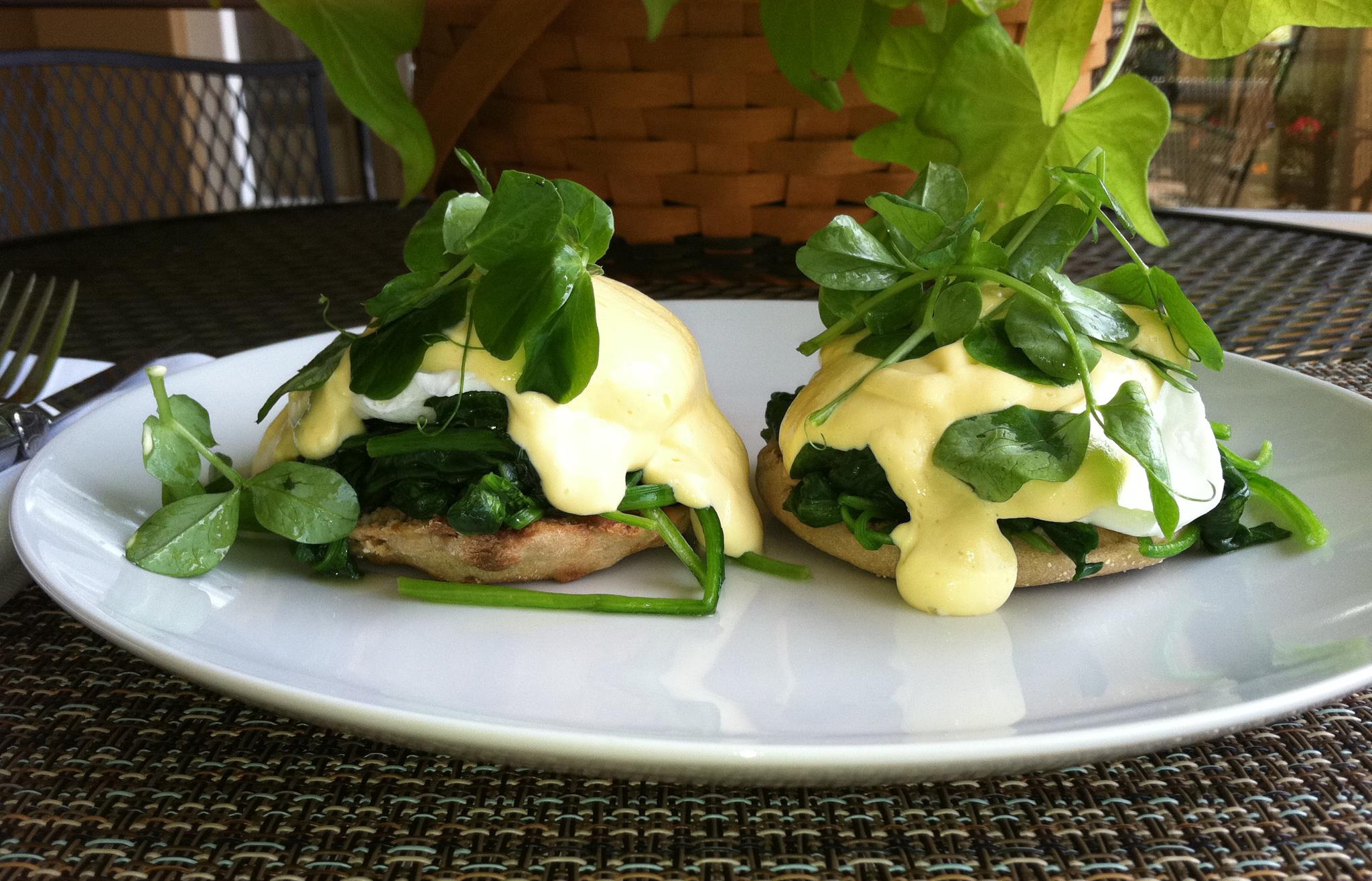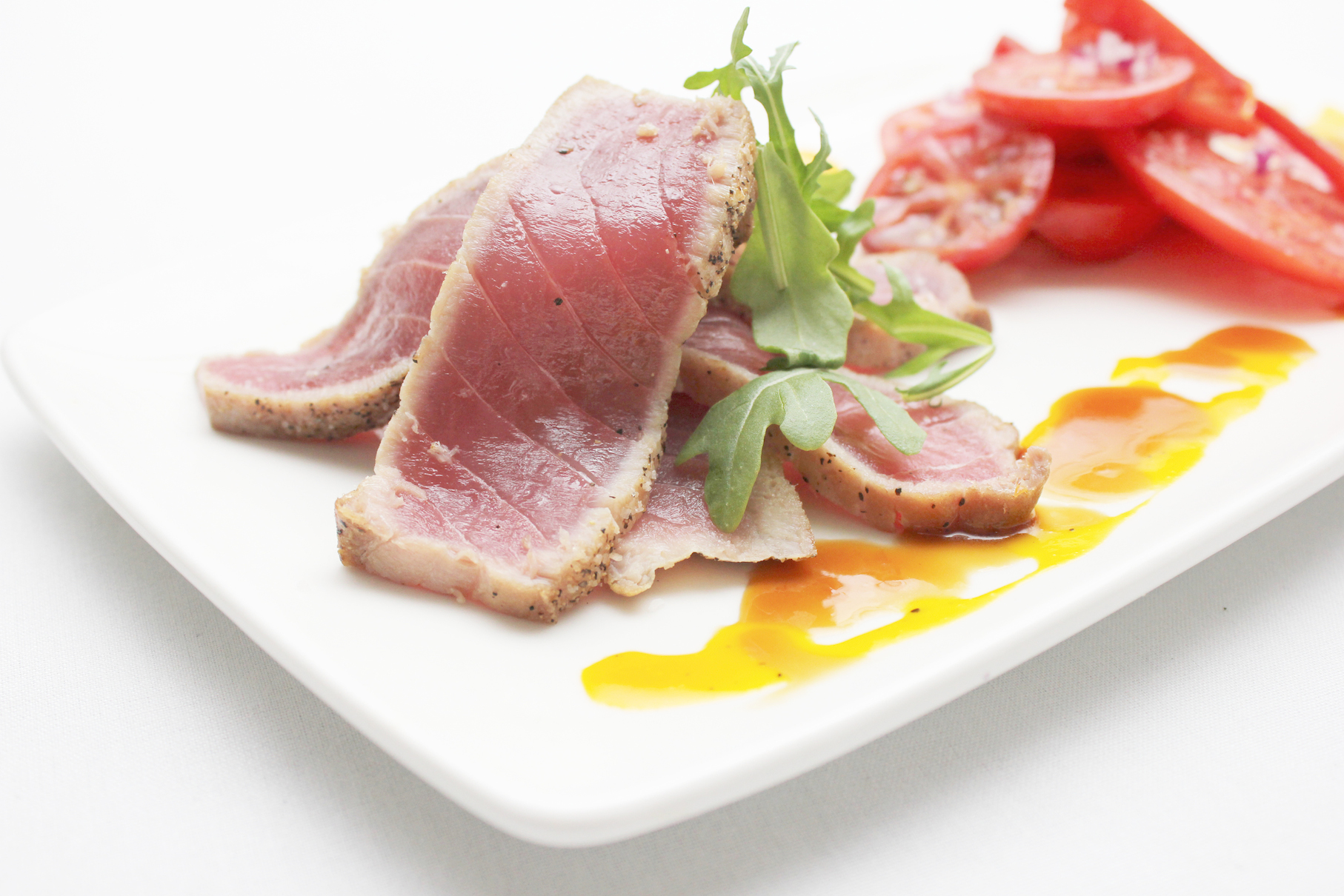 While there's no shortage of ways to pass time here in my home base of New York City, there's something about summer — especially as it draws to a close — that strikes us with an especially acute case of wanderlust. But since you've already hit up the Hamptons, the Rockaways and Hudson Valley, why not venture out a little further to Bucks County. Really? Yes. An easy two-hour drive from the city, this serene part of Pennsylvania and New Jersey rewards with postcard-perfect scenery, charming inns and terrific cultural offerings like galleries and museums. That may sound overly quaint, but as we found out after a well-fed summer in the area, there are some great restaurants too. Here, we share 5 places to eat and drink incredibly well in Bucks County.

1. Doyle's Bistro at The Mansion Inn
After toiling in high-octane kitchens in New York City for over 15 years, chef Martin Doyle scaled back to put his efforts into something warmer and more intimate. He found his dream project after visiting The Mansion Inn two years ago and fell so much in love that he bought the historic property and re-opened it this past March. Doyle's Bistro, the inn's new restaurant, offers a simple, ingredient-driven menu that according to the chef, "involves no over-embellishing and is very approachable." Summer offerings include fresh fare like a tomato-based chowder brimming with local, sustainable seafood and seared ahi tuna paired with a sweet tomato salad and colorful carrot vinaigrette. In an effort to make his restaurant a true neighborhood spot (as opposed to an obvious tourist trap), Doyle partnered with neighbor Bucks County Playhouse to offer a pre-fixe, 3-course dinner 4-6 p.m. every day. Priced at $24, it's a steal. 9 S Main St, New Hope, PA, 215-693-1800, themansioninn.com

2. Honey
It's been said you can judge a chef and restaurant on their execution of the simplest things. And based solely on the bread and butter course — one of 25 globally-inspired small plates at chef Joe McAtee's restaurant Honey — you know there's far more deliciousness (like dessert plates and liquid desserts) to lose yourself in. McAtee's version of the standard starter takes warmed slabs of baguette from Bobolink Dairy, then tops them with a thick smear of the dairy's cultured butter and pickled ramps, black salt and grains of paradise for contrast. With each deeply satisfying bite bings hints of fat, tang and funk. Also, be sure to order the much talked about ribs, because like the bread and butter, they're completely original and out of this world. The spare ribs are bathed in a sweet-and-savory tea glaze and paired with, get this, spicy ginger ice cream. Don't knock it until you try it. 42 Shewell Ave, Doylestown, PA, 215-489-4200, honeyrestaurant.com

3. The Boathouse
Tucked away at the end of an assuming alley called the pork yard – the grounds used to be home to a pork-processing facility – The Boathouse has somehow managed to remain off the radar, even among locals in Lambertville, which is actually across the border from Bucks County in New Jersey. But what keeps this bar, which opened in 1980, sort of an insider's secret is part of its charm and allure. Inside the small, two-story, vine-covered building, you'll enjoy a warm, intimate drinking experience like no other. Every nook and cranny of the interior is covered with nautical-themed paraphernalia, from vintage trophies to toy boats to flags. There's no fussy cocktail menu, but the bar is well-stocked to meet all your drinking needs (apparently the house margarita is a favorite of regulars). But perhaps the best part? Or at least slightly controversial part? Cellphones aren't welcome, so there's nothing distracting you from your drink, your company and the impossibly cool setting. 8 Coryell St, Lambertville, NJ, 609-397-2244

4. Golden Pheasant Inn
Take advantage of the season's sublime weather and scenery, and request a seat on the terrace overlooking the towpath. Unlike a lot of urban brunches, the scene at Golden Pheasant Inn is serene and sophisticated, but not the least bit stuffy. Here, the set price of $35 gets you the works: a glass of bubbles, soup or salad to start, an entree and dessert. Chef Blake Faure works closely with local Pennsylvania and Jersey farms to make the weekend affair good for both your belly and the local community. While her eggs Florentine and steak and eggs look fairly standard, they taste anything but. There's free range eggs from Dark Hollow Hens Farm in the Florentine, the steak is a Pennsylvania grass-fed sirloin. If you can order just one dish, though, go for the French toast. Made with Grand Marnier-battered challah, the griddles slabs are buttery, pillowy, and subtly sweet. Local berries and whipped cream seal the deal. 763 River Rd, Erwinna, PA, 610-294-9595, goldenpheasant.com

5. New Hope at Triumph Brewery
The second location of the mid-Atlantic brewery and restaurant, New Hope is one of those rare beer-centric joints whose quality of the award-winning craft brews, which are all brewed on premises, matches the quality of the food. While the space itself is well, spacious – there's two levels, an outdoor patio, a stage for live performances and a large central bar – we recommend grabbing a seat at the bar and starting with the beer sampler. It comes with generous five-ounce pours of the daily brews (there's eight of them), and provides enough of a boozy punch to get your appetite going. Instead of joyless, pre-frozen wings and calamari, you'll enjoy wings made with organic Coleman chicken coated in a house made Buffalo sauce, along with fresh calamari dusted with cornmeal sourced a nearby farm and paired with a Jersey tomato dip. 400 Union Square Dr, New Hope, PA, 215-862-8300, triumphbrewing.com/new-hope

Note: This story was edited on August 20 to reflect that The Boathouse is not actually in Bucks County, but across the border in New Jersey's Hunterdon County.