Momofuku Turns 10! Here's How To Celebrate With Throwback Pigtails And Brisket.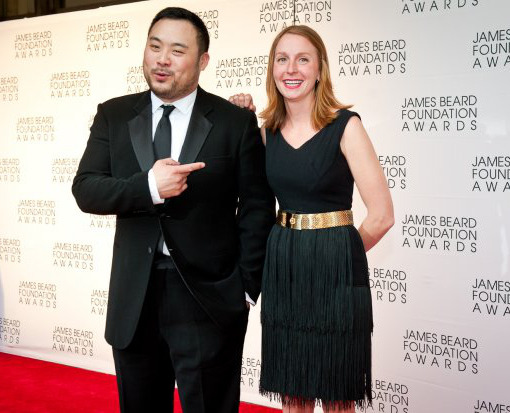 It's been 10 whole years since David Chang opened Momofuku Noodle Bar in New York City's East Village. Influenced by the chef's time spent working in noodle shops in Japan, the cozy restaurant marked the first success in what has become a rapidly growing empire. Today, Chang presides over four Momofuku restaurants in New York (along with venues in Toronto and Sydney), as well as a bar and five locations of his brand's bakery, Milk Bar. His work over the past decade has helped usher in a new age of cooking in the city – an era devoted to creating adventurous, innovative dishes with a variety of quality ingredients.
In honor of its decade-long existence, Momofuku Noodle Bar is featuring a special throwback menu this week. Beginning today and continuing through Sunday, diners can order a number of dishes from the restaurant's archives, all selected by former Noodle Bar head chefs. Also available this week is a Lucky Peaches n' Cream cookie, created exclusively by Milk Bar to commemorate the occasion. Take a look at the special menu below and be sure to show up early this week for a chance to try out famed classics like kimchi stew and pig tails.
As a bonus, the Momofuku team has just started selling merchandise celebrating the group's 10 year anniversary.
Read more stories about David Chang on Food Republic: