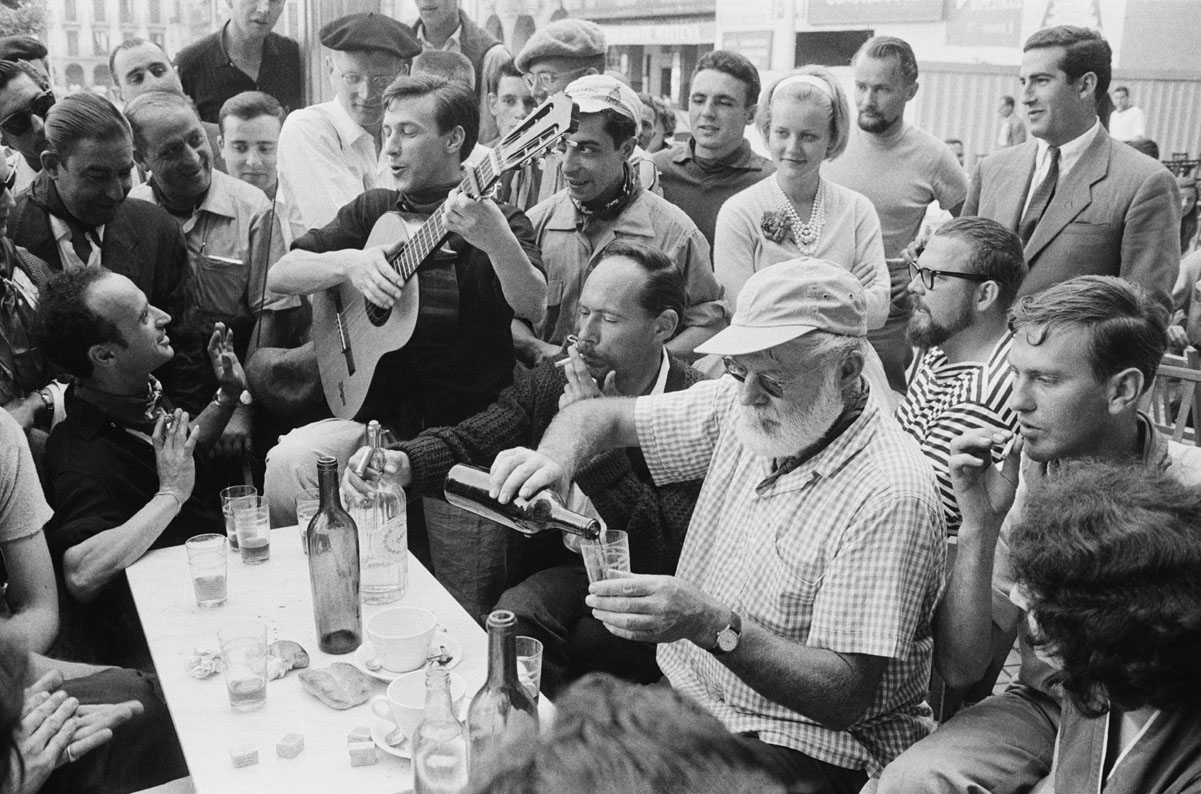 It's Frozen Drinks Week at Food Republic, which means we're running a bunch of stories dedicated to the art of ice + booze + blender. Here's one of them.
A well-made Pina Colada is a drink not to be scoffed at. When made well (and they rarely are) it's about as quintessential as summer drinking gets. All you need is a decent gold rum, pineapple juice (fresh, if you can manage it), Coco Lopez and a blender. Yes, a blender. Not only is this an ambrosial elixir that is about as simple as libations go, a full blender can satisfy a round for at least 12 people. I have indeed enjoyed some delicious shaken Pina Coladas in my time – San Francisco's Slanted Door makes the country's best version – but the process is much more involved and the yield is smaller.
The Pisco Sour is one of the drink world's most underrated cocktails, born in Peru where it remains that country's national cocktail. It is made with their national spirit, pisco, which is produced in five designated areas and across the border in Chile — where they take theirs mixed with cola as a long drink called a Piscola. Most bartenders outside of Peru, including me, treat the Pisco Sour as a shaken drink, whereas at the home bar it is typically a blended one. And a doozy of a drink it is too.
The key is to only use freshly squeezed citrus, and to blend it with just a small amount of ice. Just before serving add one egg white and blend again for another five seconds. Strain through a coarse strainer into small, chilled wine or rocks glasses and add a couple of drops of Angostura bitters to the top for a spicy aromatic lift (see the full recipe below). Again, another easy drink to prepare in batches for large groups. When shopping for pisco, look for the brands Barsol, Encanto, Porton, Macchu Pisco and Queirolo Santiago.
Unless you've spent a fair amount of time in Italy, you've probably never heard of a Sgroppino. Originating in the country's northeast, it is essentially a lemon frappe made by blending vodka, limoncello, lemon sorbet and prosecco. Sometimes it's taken as an aperitif, other times as a digestif and often as an intermezzo, preceeding dessert. Bust this out at your next cookout, just as the sun is setting. You're welcome.
No article about blended drinks would be complete without mentioning the Daiquiri, one of the world's most august, if bastardized, cocktails in existence. Early incarnations were popularized by the legendary Ernest Hemingway and his cohorts engaged in titanic feats of drinking. The Papa Doble, named for the famous writer, is a mix of rum, maraschino liqueur, lime and grapefruit and on a recent trip to Havana's El Floridita, where the drink was created, the drink is still blended. It's the perfect foil for the stifling Cuban humidity.
Back on home turf, feel free to throw some fresh mango, banana or both in the blender. Strawberries are now at the height of their season and are always a welcome addition, as is cantaloupe, passionfruit and even avocado. 
HEMINGWAY DAIQUIRI
10 ounces white rum

2 ounces maraschino liqueur (Luxardo)

2 ounces fresh lime juice

4 ounces fresh grapefruit juice

1 ounce simple syrup
Add all ingredients to a blender and blend with crushed ice for 15 seconds.

Serve in frozen coupe glasses.
FROZEN PISCO SOUR
12 ounces pisco

4.5 ounces lime juice

4.5 ounces simple syrup
Blend with a scoop of crushed ice for 15 seconds.

Add 1 egg white and blend again for 5 seconds.

Divide between 12 glasses

Add 5 drops of Angostura to the top of each drink.
CANTALOUPE MARGARITA
10 ounces blanco tequila

3 ounces triple sec or Cointreau

1 ounce Campari (optional)

5 ounces fresh lime juice

1/2 canteloupe, deseeded and cut into small pieces (no skin)

4 ounces agave nectar (diluted with equal parts water)
Add all ingredients to a blender and blend with crushed ice for 15 seconds.

Serve in frozen coupe glasses. 
Naren Young runs the bar at New York's Bacchanal. When he's not there, you'll probably find him sitting on a park bench drinking frozen Negronis.