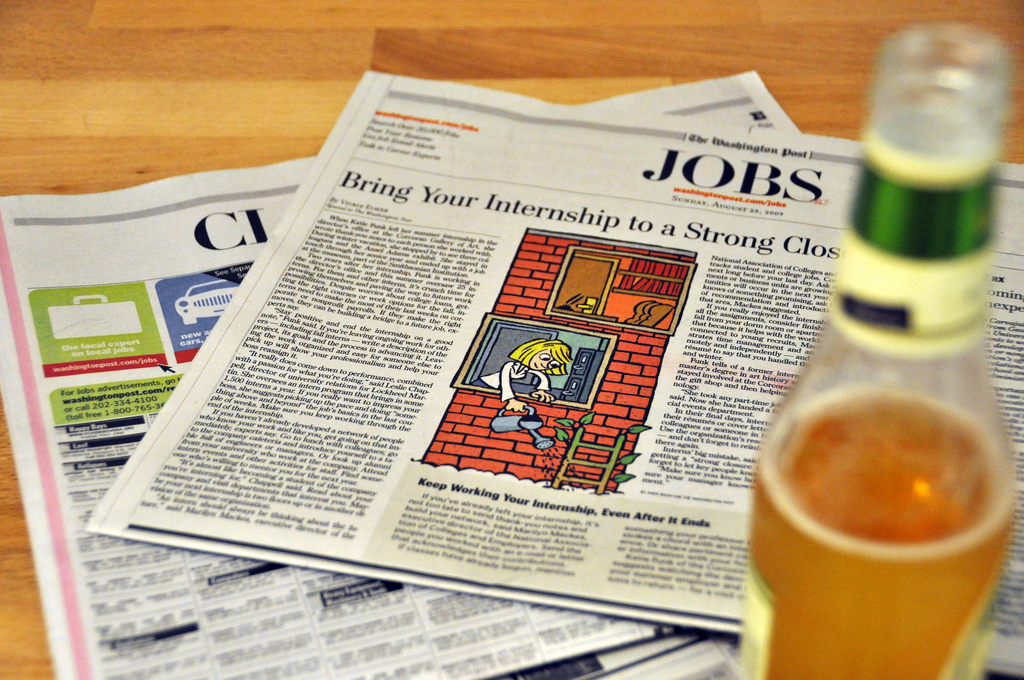 Big things are brewing in beer writing as media titan Gannett, currently the country's largest newspaper publisher, announced that their publishing and broadcast divisions will split into two separate entities. What that have to do with beer? According to Joshua Awtry, Executive Editor at the Gannett-owned Asheville Citizen-Times in North Carolina and The Greenville News in South Carolina, this will create at least two full-time beer reporter positions in the Carolinas.
While there are plenty of independent beer bloggers, few major newspapers have reporters dedicated exclusively to covering the beer industry. This was the case with both the Asheville Citizen-Times and The Greenville News, where one reporter split coverage between the beer industry and the local nuclear power plant. But no longer! As absurd as it sounds, thanks in a big part to the rise of the craft beer industry, especially in North and South Carolina, beer has become a full-time subject.
In a recent interview with the Columbia Journalism Review, the only specific new full-time coverage area Awtry highlighted was beer — and not by accident. The ascent of the brewing industry in North Carolina, specifically in Asheville, has been astronomical, recently welcoming the East Coast breweries of Sierra Nevada, Oskar Blues and New Belgium. Add in homegrown talent like Wicked Weed Brewing, just approved for a new $5 million production facility, and you've got quite the impressive collection of breweries. Rick Guthy, a Wicked Weed partner recently referred to Asheville as the "Napa Valley" of craft beer. With all the recent activity, likely surpassing a combined one million barrels of craft beer within the next few years, Asheville is certainly on its way.
South Carolina has its fair share of big brew news, too. You may recall reading about the landmark Stone bill, recently passed into law, which allows breweries to also act as brewpubs. Even though Stone Brewing Company didn't pick South Carolina for their East Coast landing spot, the bill should encourage other breweries to set up shop there.
Although there's no official news yet of the creation of other full-time beer writing positions within other Gannett publications, this is probably the first of many. I'd bet on the company's home state of Virgina, where Green Flash recently opened an East Coast brewery and Arizona, home to both Gannett's second-biggest publication The Arizona Republic and several top new breweries, to follow suit.
More Weekend Drinking Assignment on Food Republic: