Here's A Strong Argument That Maryland Is America's Top Oyster State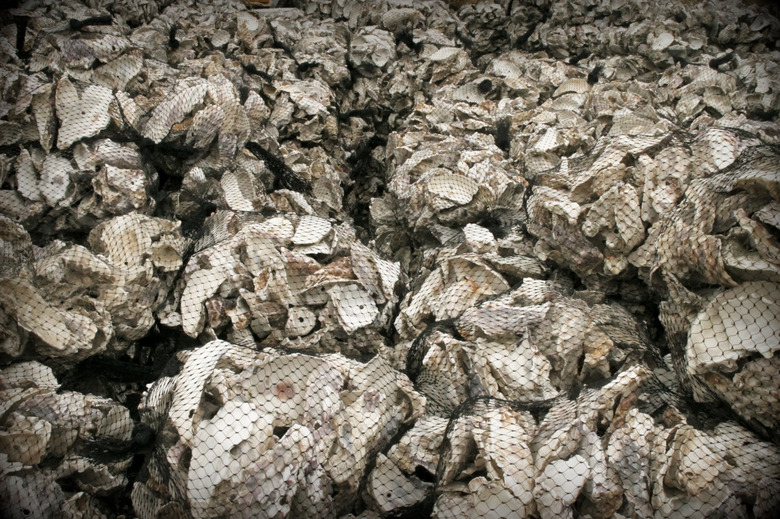 VarietiesRestaurants and Recipe
Heavy Seas Alehouse Oyster Po' Boy Recipe
Oysters:
1/2 cup all-purpose flour
1/2 cup coarse cornmeal
1/2 cup panko bread crumbs
5 teaspoons blackening seasoning
Vegetable oil for frying
8-10 local oysters like Skinny Dippers or Choptank Sweets, shucked
Spicy remoulade:
1 cup mayonnaise
3/4 teaspoon capers, roughly chopped
3/4 teaspoon minced red onion
3/4 teaspoon minced cornichons
3/4 teaspoon minced garlic
3/4 teaspoon lemon juice
1/2 tablespoon Sriracha
1/2 teaspoon Cajun seasoning
1/2 teaspoon finely minced dill
Assembly:
2 six-inch baguettes, or any crusty roll with a soft center
4 slices bacon
6-8 slices local Maryland tomato
Arugula
Directions:
For the oysters:
Combine flour, cornmeal, panko and blackening seasoning in a blender or food processor and pulse to combine.
Pour at least 2 inches of oil in a large, heavy, straight-sided pot. Heat to 375°F.
Dredge oysters in crumb mixture. Fry in hot oil for about 1 minute to 90 seconds, until browned and crisp. Drain on paper towels. Alternately, you can shallow fry them in much less oil, turning oysters once during cooking.
For the remoulade:
Combine all ingredients in a bowl.
For sandwich assembly:
Lightly toast the baguettes. Spread a layer of remoulade on the inside of the baguette. Arrange some arugula, half the tomatoes and two slices of bacon on each baguette. Top with half of the oysters. Spoon a bit more remoulade on top of the oysters.
Try out these oyster recipes on Food Republic: