12 Ways Seattle Residents Legally Eat, Sip And Suck On Marijuana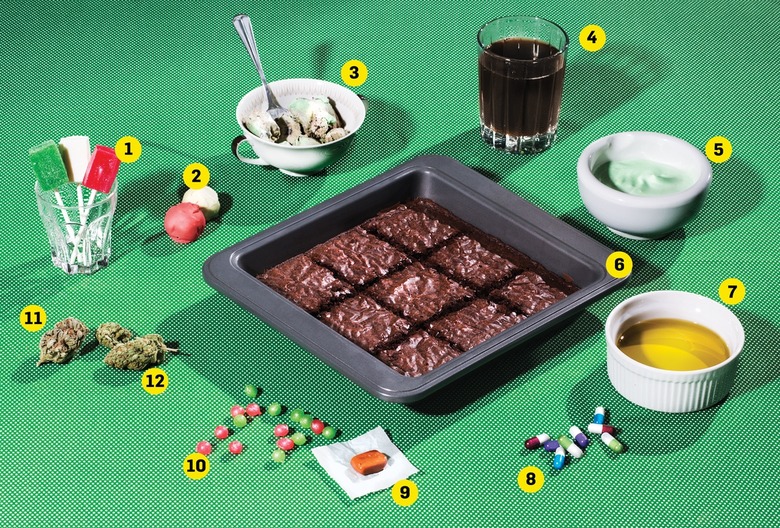 Much has been written about Colorado and Washington State green-lighting the use of recreational marijuana — with a lot of that attention being placed on edibles. What are edibles, you ask? As the name suggests, they're the sodas, caramels, frozen ice pops and baked goods (brownies, cookies, cakes, frosting) laced with the newly legalized bud. And people are buying it at the rate of $2.3 billion (this year alone), with $10 billion expected by the year 2019 — a sum that some have said is "shattering" earlier predictions.
While some publications have been covering the edibles scene for a while (see: We Asked A Pot Critic: Everything You Need To Know About Marijuana And Food) good old Ad Week has jumped into the game with a photo essay of the 12 Heady Ways You Can Injest Your Ganja. Ganja, LOL. "Remember when buying pot meant scoring a dime bag in Washington Square Park?" asks the story's author, referencing a Cosby-era NYC practice, before the advent of Cartoon Network, Uber and Brooklyn. Anyway, it's a snazzy little still-life photo showing how these potent snacks are being prepared in the most creative ways. Never tried an edible? That's cool; us neither. But, we hear it's kind of like this, but lasting longer than 9:58.