Commander's Palace Chef Tory McPhail Visited Australia For Oysters And Wagyu Beef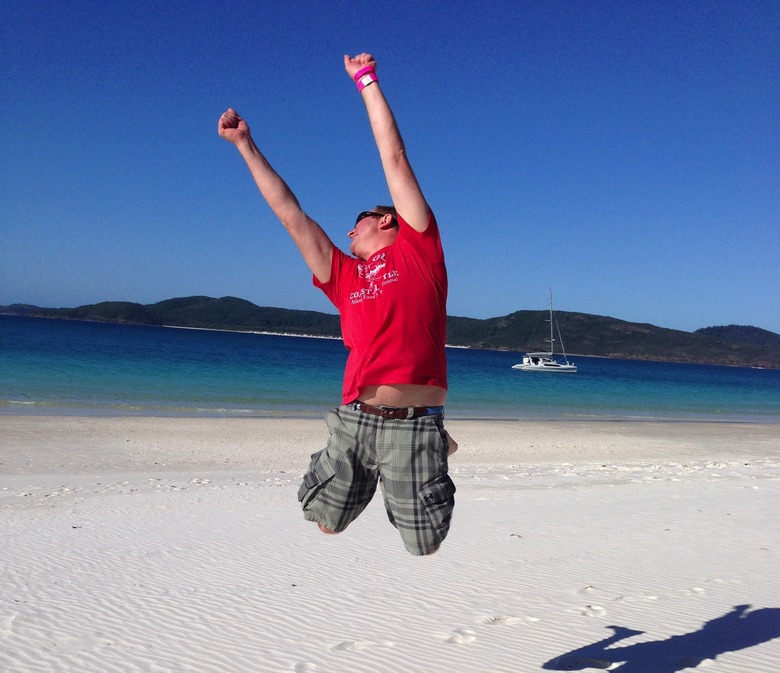 Chefs love to travel — for inspiration, to experience the cuisines of other cultures or just to get away from the heat of their own kitchens. When they return, we hit them with some questions — where'd they stay, what'd they do and WHAT DID THEY EAT?!
There is perhaps no restaurant more synonymous with the city of New Orleans than Commander's Palace. A Big Easy institution since opening in 1880 — yes, 1880 — the establishment has been recognized with a plethora of accolades over its storied history, including a Best Chef: South James Beard Award for Tory McPhail last year.
It's been an exciting year for the restaurant's Executive Chef, who recently returned from a three-week excursion in Australia, where he fostered cross-cultural exchange through food via The American Chef Corp. While down under, the chef proposed to his long-time girlfriend Britt and enjoyed lots of Wagyu beef and barbecue. Now that's our type of engagement.
Where are you just back from?
Australia. I visited Canberra, Sydney, Melbourne, Hamilton Island, Long Island and Whitehaven Beach.
Was it business or pleasure?
Both. The first two weeks, I was representing the U.S. as a culinary diplomat, and the last week was vacation.
What was the highlight of your trip?
It was a life-changing trip since I am now engaged, and it was an absolute honor to represent the U.S. as a culinary ambassador. People appreciate different cultures through food and drink and I was able to bring them a little bit of Louisiana. There were so many highlights:

Manly Beach
It's a peninsula that sticks out into Sydney Harbor, so you have the ocean on one side and the harbor on the other. It reminds me of Southern California – lots of street vendors, shops, bars, restaurants, hotels and it is family-friendly.

Oysters
The oysters in Australia are unbelievable. I was also blown away by all the foods I had never seen, including Morton Bay Bugs, four types of oysters, three types of prawns, four species of fish I had never heard of and four types of crabs.

Sydney Fish Market
One of the most unique and educational experiences I had in Australia were my two visits here. It's the world's third largest fish market and there are daily wholesale auctions for Sydney's seafood retailers. It's also a working fishing port and retail market. Can't get any fresher than that!

Papi Chulo
The most exciting meal was at this restaurant. The food and atmosphere blew me away. It is near the ferry dock in Manly Beach and is like the Australian beach version of Fisher's in Orange Beach, AL. The restaurant serves Southern BBQ, a cuisine that is surprisingly very popular there.

Attica
My best meal was at Attica on the first night of my trip. It's no wonder that it's considered one of the top 50 restaurants in the world. Our 12-course tasting took five hours and included pre-dessert around an open campfire outside in the back of the restaurant with sweet biscuit marshmallows and hot Billy tea simmered in a cowboy kettle. The wine pairings were excellent.
Lowlight?
There really wasn't one. If I had to say something, it would be the cost of things, but it was well worth it.
Will you incorporate anything from your trip in your dishes back home?
They have really great beef in Australia, especially Wagyu beef. We now have a dish using Louisiana Wagyu, called "Louisiana Wagyu Beef Brisket".
I had some of the best Japanese food of my life in Australia, and it was all about the simplicity of the food. There was less emphasis on the number of ingredients and more about how each one was breathtaking on its own. Japanese cooking is not slow-cooking like Creole is, so I am playing around with balancing both styles right now. The Crispy Pork Belly & Oysters we have on the menu is a great example. There are only five components and each ingredient has massive amounts of flavor.
Where do you want to travel to next, and why?
I would love to take a bareboat through the islands of the Caribbean – it's a chance to visit 14 different countries going all the way down the coast of Venezuela. It's like Epcot Center, but real life – you have independent countries, but also territories of France, England, etc. I would also like to explore the South Pacific.
Read more Just Back From columns on Food Republic: