It seems like there's a bottomless pool of innovators constantly striving to develop better gadgets, tools and experiences for coffee drinkers. And we like where their heads are at. The newest piece of caffeine-fueled technology to come across our radar one-ups the average portable coffee mug with its ability to brew your coffee on the go.
Hey Joe Coffee, which just completed a successful campaign on Kickstarter, is a handheld single-cup coffee maker that brews your java fresh whenever you want it, at three different temperatures. Using round tea bag-like pods made from biodegradable materials and seeds that can actually be planted afterwards, this battery-operated gadget also cuts down on the waste created by disposable cups and capsules used with most single-serve coffee makers.
Once the pod is inserted and you've added water, simply press the button whenever you're ready to start brewing: once for 140 degrees Fahrenheit, twice for 150 degrees and three times for cold brew (a nicely-added bonus during these hot summer months).
We're especially fond of creator Jordan Warren's understated, black matte design and wallet-friendly price tag: $69, which seems like a small price to pay for something so genius.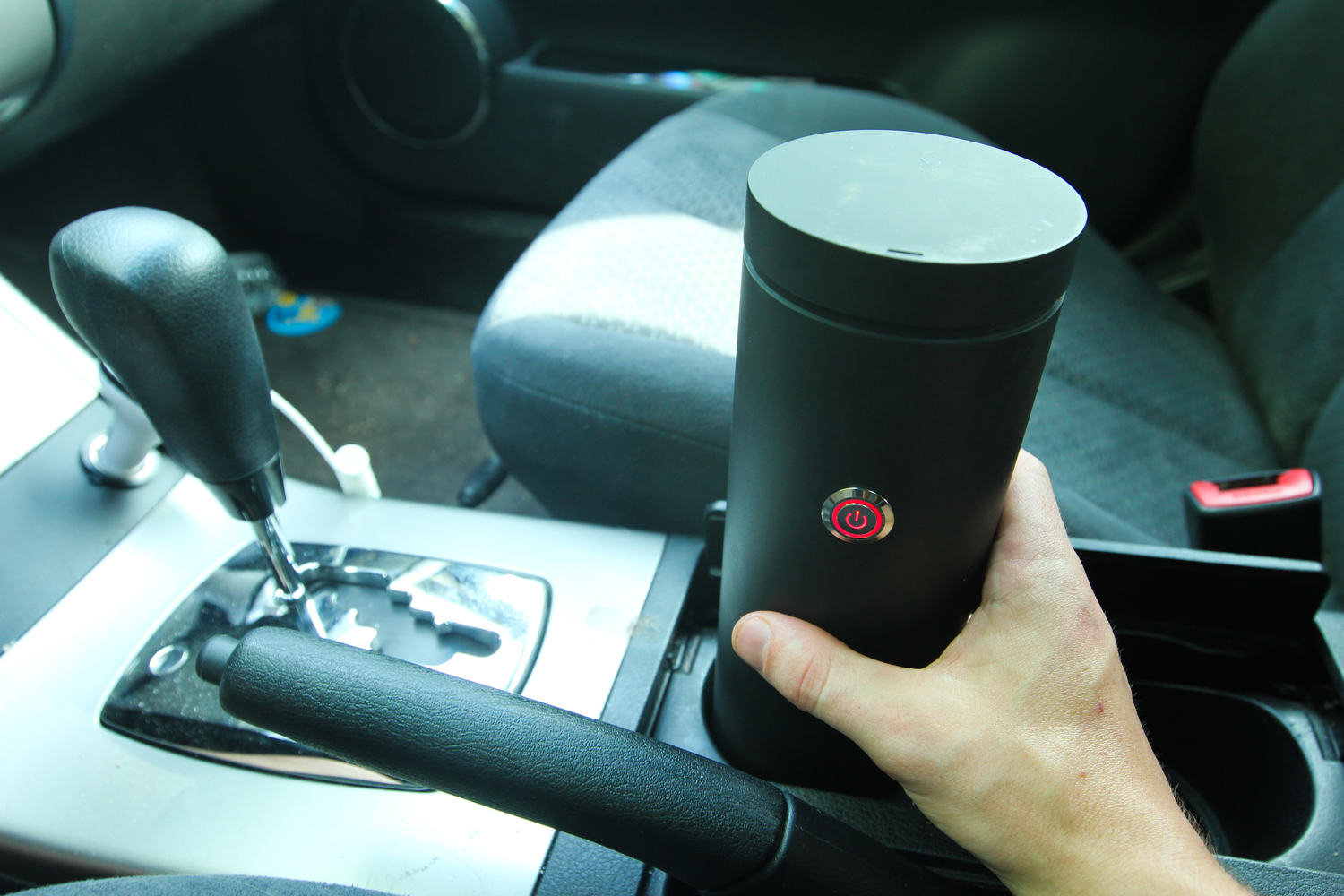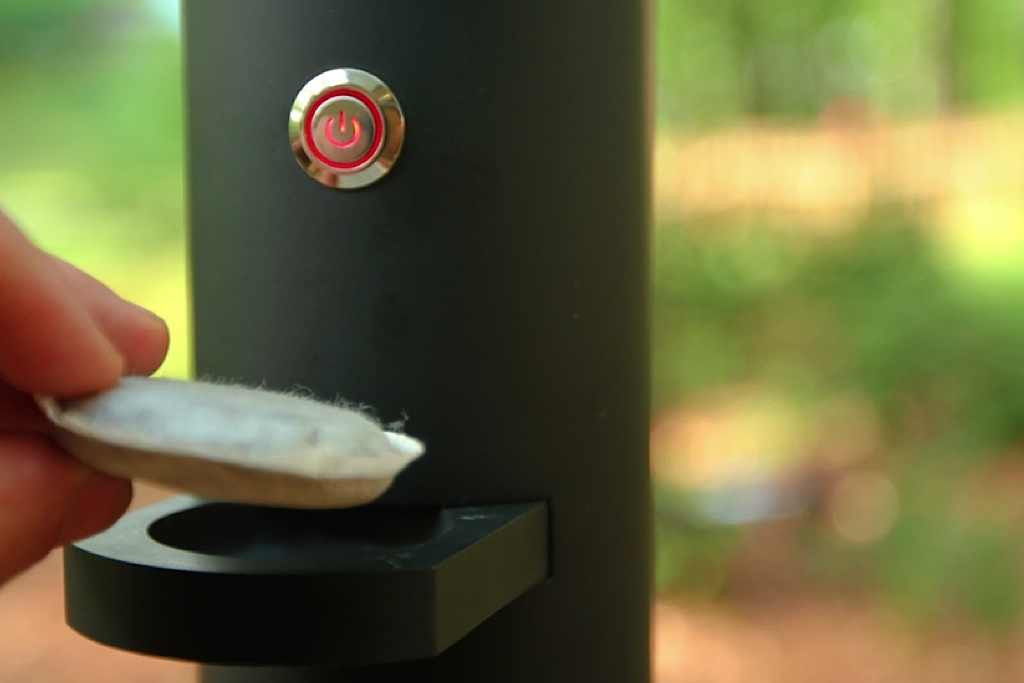 More coffee design on Food Republic: