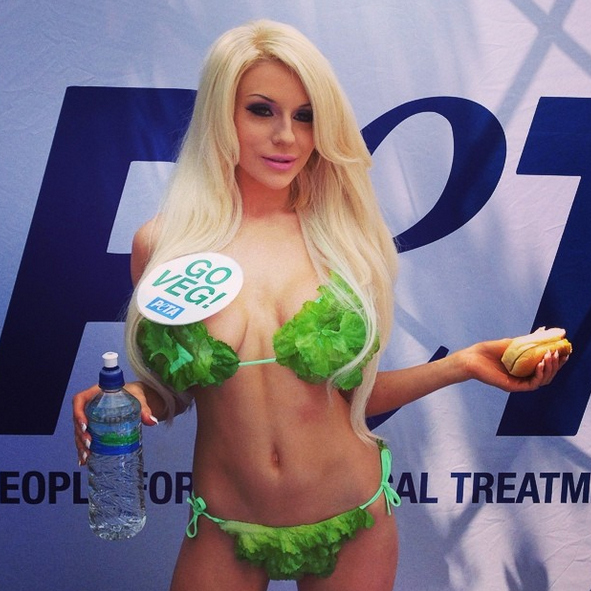 It's that time again, the day when esteemed lawmakers in our nation's capital cast aside their partisan differences and enjoy some meat-free wienies handed out by ladies wearing lettuce bikinis, courtesy of the ironic flesh-peddlers at People For The Ethical Treatment of Animals. This year the featured ruffage-clad starlet is Internet celebutant Courtney Stodden. And, as you can probably guess, Instagram is all over it like a dirty shirt.
Roll Call notes that the annual stunt, which previously featured pro-vegetarian Playboy model Jayde Nicole and pin-up queen Vida Guerra, is intended to lure Capitol Hill staffers away from the American Meat Institute's popular hot dog lunch.
In case you were curious about the veggie dog itself, Roll Call's Warren Rojas offers his take from the scene: "The foot-long not-dog had the look (bronze skin, plump casing) but lacked the gravitas of an honest-to-god beef frank. That said, it was pleasantly juicy."