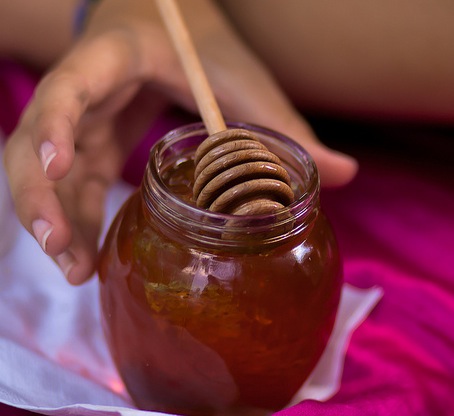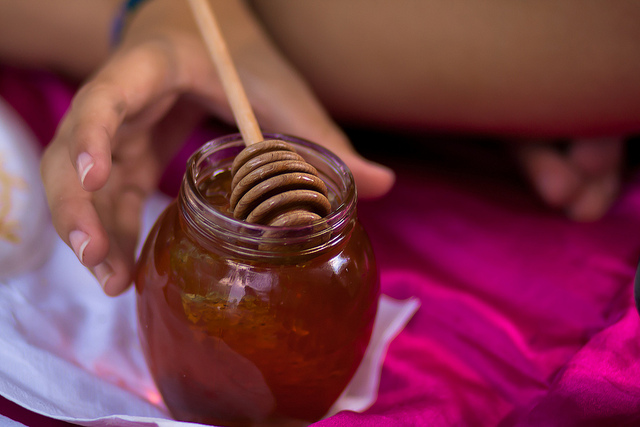 Over the past couple of months we've taken a look at the California lifestyle with the help of our sponsor Hangar 1 Vodka . We've now reached our final series: Farm Fresh. In honor of Hangar 1's fine fruit-infused flavors , this series dives into the sources and products derived from the delicious fruits of the California land.
Last year, California produced over 10 million pounds of honey. Family owned and operated Honey Pacifica has been harvesting the sweet stuff in Orange County, California since 1978, and they have the stings to prove it. Most of their hives are kept at Seal Beach National Wildlife Refuge. Sunshine and California's native plants make a difference in the way honey tastes. The company sells their products (including royal jelly) locally at farmer's markets and supplies their carefully harvested honey to notable California restaurants.
We spoke with Honey Pacifica's manager John Poto (his dad, Nick Poto, founded the company) about the benefits of honey versus sugar and how many times he's been stung. Since vodka and honey go together like bears and picnic baskets, we were inspired to come up with our own Hangar 1 Vodka cocktail sweetened with California honey. Look forward to the Mandarin Blossom Honey Martini recipe below.
Why use honey to sweeten a cocktail as opposed to raw sugar?
Honey is the only sweetener to contain beneficial enzymes along with one of the lowest glycemic indexes of all sweeteners. Raw honey can also contain pollen and propolis which have their own health benefits. Plus, honey tastes great.
What makes honey from California special?
California has floral sources present in no other states. One example is black button sage, which produces a delicate herbal tasting honey that doesn't crystalize. There's just so much variety here.
Any advice for readers who want to keep bees as a hobby?
Find a friend who has experience with bees. Books can't replace an experienced beekeeper.
What should a buyer look for when they purchase honey?
Honey should be crystal clear. That's usually a sign that's its been heated and filtered. Also turn the jar upside down. The quicker the bubble goes to the top the thinner the honey. That doesn't mean its been adulterated but the thicker honey is generally more flavorful.
What's the difference between honey sold in a plastic jar shaped like a bear and the kind that comes on a comb?
Comb honey consists of the wax the bees produced to store the honey in. Its as unprocessed honey as you can get. Jarred can be raw (which means the honey has been spun out of the comb) or highly processed under high heat with the honey forced through micro filters.
How many times have you been stung?
Too many to count—but at least a few thousand!
Mandarin Blossom Honey Martini Recipe
1 ounce freshly squeezed Meyer lemon juice
2 ounces Hangar 1® Mandarin Blossom Vodka
3/4 ounce tablespoon lavender honey syrup (recipe below)
Ice, lemon wedges and lavender sprigs
Lavender Honey Syrup
1/4 cup Honey Pacifica honey
1/8 cup hot water
1 teaspoon dried lavender
Combine hot water with the honey and stir until the honey is almost evaporated and evenly mixed with the water. Add the lavender and stir to combine. Let the thickened syrup cool, then pour through a mesh strainer to remove lavender pieces.

Combine the first three ingredients in a cocktail shaker filled with ice, then shake vigorously. Strain into chilled martini glasses and garnish with a sprig of lavender and lemon wedges. Watch out for bees!