This Is How To Make A Proper Mojito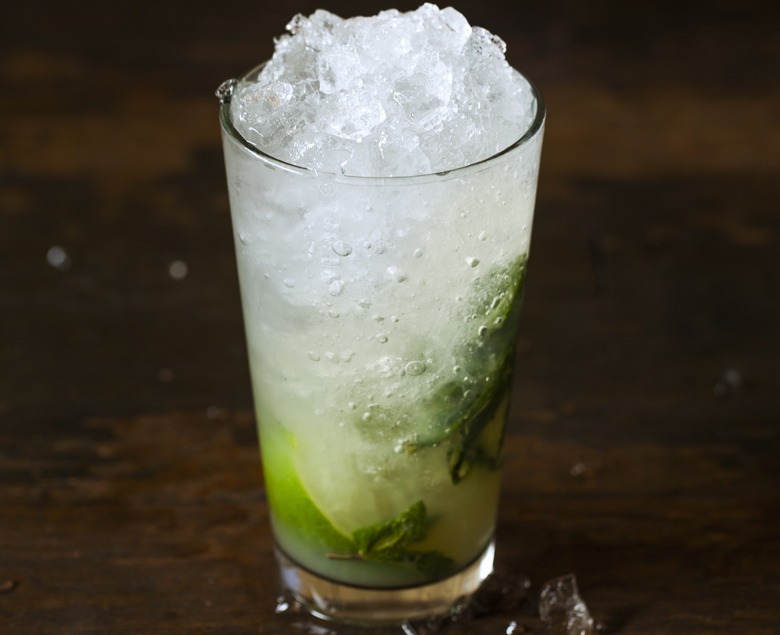 We may receive a commission on purchases made from links.
Jeffrey Morgenthaler is an award-winning bartender and current bar manager at Portland, OR's Clyde Common. His writing and recipes have appeared in publications including The New York Times, The Wall Street Journal and Wine Enthusiast. In honor of National Mojito Day, today, July 11, the following is an excerpt about the classic cocktail from Morgenthaler's recently released first book, The Bar Book: Elements Of Cocktail Technique.
Sure, since the mojito became the most popular drink ever, once again, it's also become popular for bartenders and self-described cocktail geeks to complain about it: It's pedestrian, it's the new Cosmo­politan, it takes too long to make.
But I remember a time when we were all just beginning to rediscover the mojito. And despite the fact that I've made literally thou­sands of them during the course of my career, I still have fond memories of those summers when we'd all gather in the kitchen while we waited for the grill to heat up and discovered the drink together, a new generation of mojito-lovers. It's an amazing cocktail when it's made right, and that's all you really need to know.
Mojito Cocktail Recipec
Ingredients:
1 bunch fresh spearmint (but regular mint will do the trick)
1/2 ounce 2:1 simple syrup (read all about simple syrup here)
2 ounces white rum
1 ounce fresh lime juice, plus the spent lime half
crushed ice
2 ounces chilled soda water
Put 12 or so large spearmint leaves in the bottom of a chilled pint glass and add the simple syrup.
Muddle the spearmint gently to release the oils.
Add the rum, lime juice and the spent lime half.
Fill the glass with crushed ice and finish with the soda water.
Serve with a straw.
Check out more mojito recipes on Food Republic: