Cocktails And Olives: Natural Mates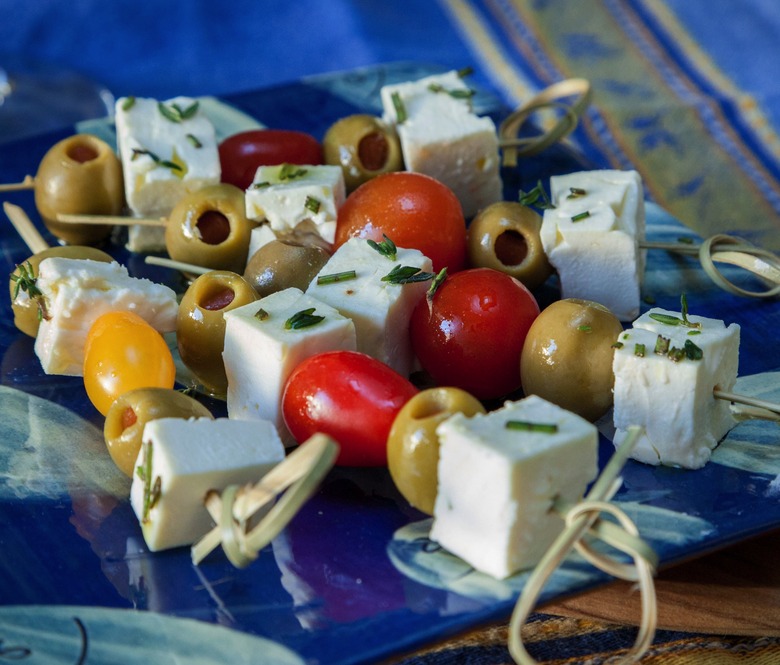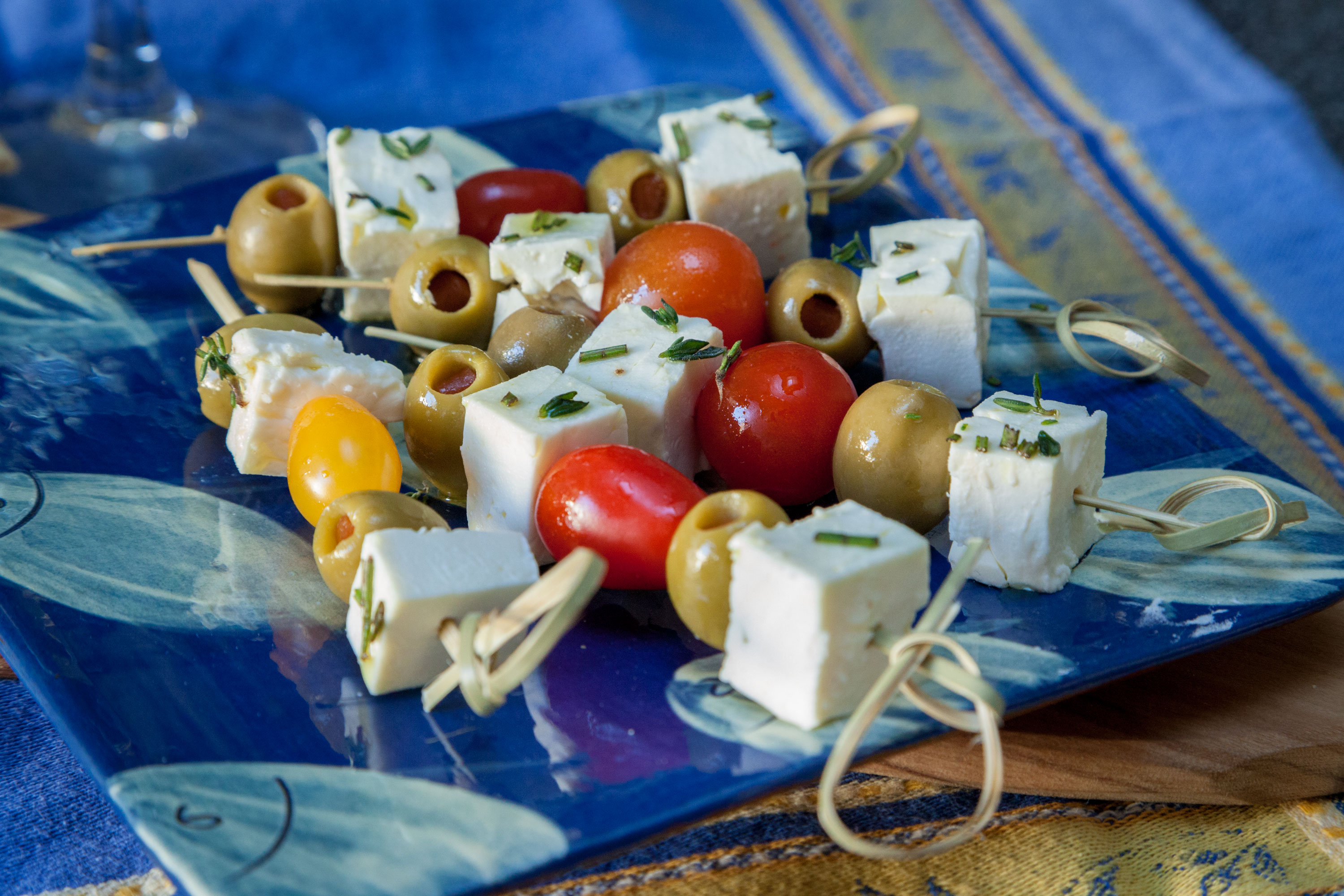 Over the past couple of months we've taken a look at the California lifestyle with the help of our sponsor Hangar 1 Vodka . We've now reached our final series: Farm Fresh. In honor of Hangar 1's fine fruit-infused flavors , this series dives into the sources and products of the delicious fruit grown in California.
While sugary mojitos and sweet piña coladas have special places in our hearts, sometimes we crave a libation on the savory side; especially as the temperatures rise outdoors. Nothing hits the sweaty spot quite like a dirty vodka martini in a chilled martini glass. For the perfect dirty vodka martini you need Hangar 1 Straight Vodka, silky vermouth and briny olive juice. We talked to Musco Family Olive Co. to get straight answers on all of our California olive questions. Who knew that uncured olives are inedible? We'll probably never drink a beer again without dropping a black olive in the bottom of the bottle. Plenty dirty vodka martini recipe to follow...
What's the difference in flavor between California and Italian olives?
Flavor is determined 90% by the curing process, the remainder by the variety of olive. Very little difference can be detected based on geography or soil makeup. In theory, you could have a Castelvetrano or a bella di Cerignola or a Taggiasca from Italy, and if you cured them the same way that we cure California black ripes, they would taste very similar.
There are California olives that are cured in more traditional, old-world styles, such as our Sicilian-style Sevillanos, but the majority of olives in California are cured to become the mild California black ripe pitted olives that consumers find in cans in the supermarkets. 
How long does it take for an olive tree to grow? When is the harvesting season?
It takes about five years for an olive tree to start bearing fruit. A tree can live over a thousand years, and it can bear fruit for hundreds of years.
Any ideas for incorporating olives or olive juice into cocktails?
We love to drop an olive into a beer and have a nice treat at the end. A big, crunchy, green Sicilian-style sevillano is great in a Bloody Mary. And, of course, there's always the martini: dirty or just up with olives are both winners.
What does a typical day look like at Musco's olive groves?
We buy all our olives from small family farmers in California. A day in the grove could include irrigating, pruning, or harvesting, depending on the time of year. All of the harvesting happens in the fall, and it is all done by hand.
What is the most difficult aspect of producing olives in California?
California has the perfect Mediterranean climate and soil that olives love. They want to grow here and produce bounties of beautiful fruit!
Any advice for readers who want to grow an olive tree at home?
It's easy to cure olives at home if you have the energy to harvest them and the patience to wait for the curing process. If you're going to plant a tree in a high-traffic area, think about an ornamental olive tree—it's disastrous if you or your guests track dark brown/purple olive juice into the house!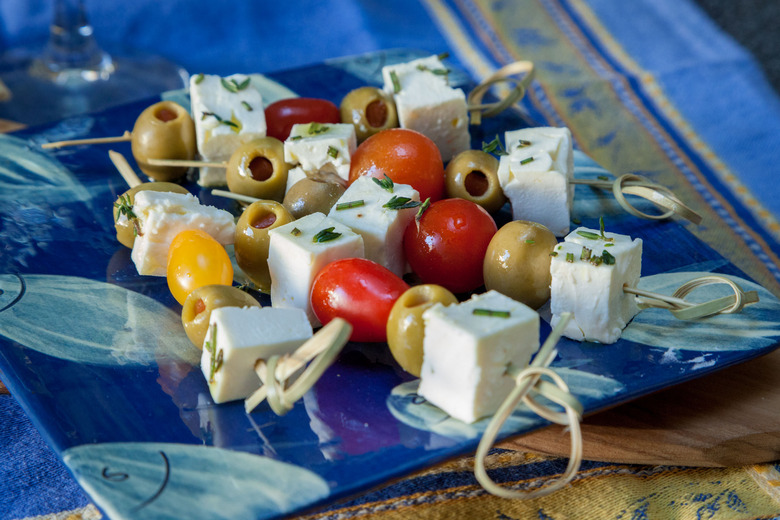 What's the difference between a green and black olive?
They are often the same olive, just picked at a different stage or blackened during processing. For example, Spanish greens are picked green and stay green, Kalamatas are picked ripe and California black ripes are picked green and blackened during processing by bubbling oxygen through the curing brine.
Canned versus fresh? Which is better for cocktails?
Olives are inedible fresh—they must be cured or else they are far too bitter to eat. Whether they are in cans or jars typically indicates how mild or strong/salty they are, so it's a matter of personal taste. A lot of people are looking for saltier olives to complement their cocktails, so that would point to jarred olives (or olives from olive bars, which typically are the same, just packaged in larger pouches or pails.)
What goes into olive brine?
Just a pinch of good old sea salt and pure water!
Plenty Dirty Martini Recipe
3 ounces Hangar 1 Straight Vodka
1 ounce Dry Vermouth
1/2 ounce Olive Juice from top quality olives
Stuffed Green Olives, for garnish
Pour all of the ingredients into a chilled cocktail shaker filled halfway with solid ice cubes. Shake well, then strain into a chilled cocktail glass.
Garnish with a stuffed green olive for panache, then serve.