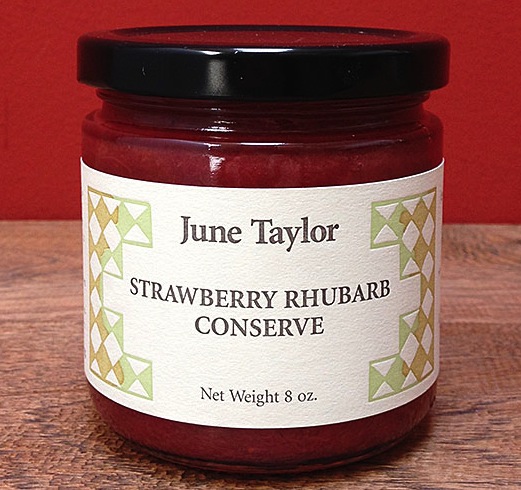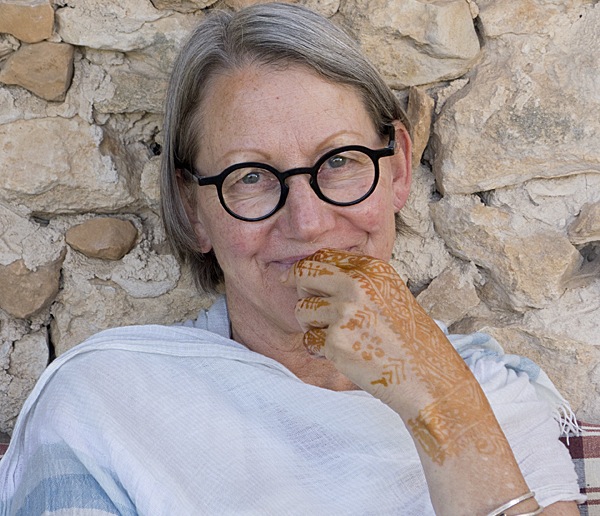 Over the past couple of months we've taken a look at the California lifestyle with the help of our sponsor Hangar 1 Vodka . We've now reached our final series: Farm Fresh. In honor of Hangar 1's fine fruit-infused flavors , this series dives into the sources and products of the delicious fruit grown in California.
Meet June Taylor. The small-batch jams she crafts from organic fruit — much of which hails from small Northern California farms — fill the Still-Room, the shop she presides over in West Berkeley. Whether filled with blood orange marmalade or Damson plum conserves, each jar, flaunting stove top–cooked, hand-poured fruit devoid of commercial pectin, is affixed with a letterpress label. For Taylor, every detail requires thoughtfulness.
What is the earliest memory of fruit that made an impression on you?
Receiving tangerines in our Christmas stockings and eating dates on Christmas day. Also, when I visited Cyprus on my 16th birthday and saw oranges growing on trees for the first time.
What made you want to build a career around fresh produce?
A feeling that there were no good marmalades being produced, so I would make them. I had the desire to create something as humble as a jar of preserves to a high level of quality and value. Working with gorgeous local fruit has become a love affair.
California brims with food artisans. How do you think your jams stand out?
We are among many good preserve makers, but our choice to use a much higher percentage of fruit to sugar ratio than others is one major key difference that stands us apart. Also, we cook on a tiny scale —eight jars per pot — allowing us to capture the essential flavors so keenly. We also rely on the fruit's natural pectin, which creates a more pleasing texture. I grow the herbs and flowers in my kitchen garden at home and pair them with the fruits to offer creative combinations that people can enjoy with meats, cheeses and fish. 
What do you think makes California such a special place for fresh produce?
We have a perfect climate, though we are in a long-term drought situation here, which is scary for the farmers and us all.
What is the secret to ensuring fruit reaches ripe, juicy perfection?
The best sustainable practices.
You used to make a Buddha's Hand Citron syrup with rosemary. What do you like about working with the flavor of Buddha's Hand?
It works well in syrups and candying and has a beautiful and exotic fragrance. Unfortunately, it is still relatively unknown.
What is it about California living that seduces you most?
The climate, the beautiful land and sea, great produce and fruit to enjoy — which I do.