Meet Monsieur Yamashita, The Japanese Farmer Of Choice For Top Chefs In Paris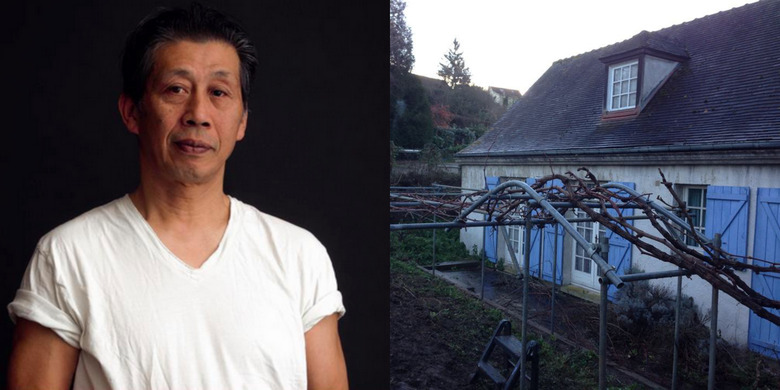 When Parisian chefs go looking for authentic Japanese produce, they don't have to look far. Just about 30 kilometers outside the French capital, Tokyo native Asafumi Yamashita is growing various highly sought-after Japanese vegetables. His clients include a select group of the city's most esteemed Michelin-starred restaurants. Here's what we know about this niche purveyor from various local accounts, and legends:
Yamashita moved to Paris from his native Tokyo in 1975 as a 22-year-old student to study English, abandoning a career in boxing and a semi-professional golf career. After a short stint in France, he moved back home, but quickly grew restless and missed Europe. While in Paris, he had noticed a potential in farming Japanese bonsai, as the trees had become increasingly popular in France at the time. (His father had been a successful bonsai culturist back in Japan.)
In 1989, Yamashita followed his intuition and moved back to France to set up a bonsai business in a backyard in the Paris suburb of Chapet. He invested about $500, which he used to buy seeds from Japan — mostly bonsai, komatsuna (a Japanese mustard spinach), and hatsuka daikon (Japanese radishes). Within a year of planting his first crop, Yamashita was supplying 12 Japanese restaurants around Paris with exclusively Japanese produce.
A selection of Yamashita
'
s highly sought after produce. 
Photo: 
Naomi Yamashita
That experimentation can range from keeping the produce to study or cooking them in the tiny restaurant he created at his home. Restaurant Ferme Yamashita is open on Saturday and Sunday and takes reservations from 3 p.m. to 10 p.m. Yamashita and his wife Naomi prepare homestyle Japanese food, such as chicken hearts and livers with a ginger sauce, rice with peas, pickled turnips and melon and green tea rice sorbet. Lunch consists of six to eight courses and costs 35 euros, while dinner costs 50 euros.  
When Yamashita does decide to sell the produce and work with chefs, he considers who this person is and what type of cook they are. He has told French newspapers that he takes into account their personality, creativity and approach towards cooking.
As for Yamashita's seven lucky clients? They include Pascal Barbot (L'Astrance), Pierre Gagnaire (Pierre Gagnaire), William Ledeuil (Ze Kitchen Galerie), Eric Briffard (Le Cinq at the George V Hotel), Sylvain Sendra (Itinéraires), Laurent Delarbre (La Tour d'argent) and Anne-Sophie Pic (La Dame de Pic), all Michelin starred. And all taken well care of in the vegetable department. 
Restaurant Ferme Yamashita 
Chemin des Trois Poiriers 
Chapet (78130) 
+33 1 30 91 98 75
Read more stories about France on Food Republic: