20 Ultra-Refreshing Beers To Drink Right Now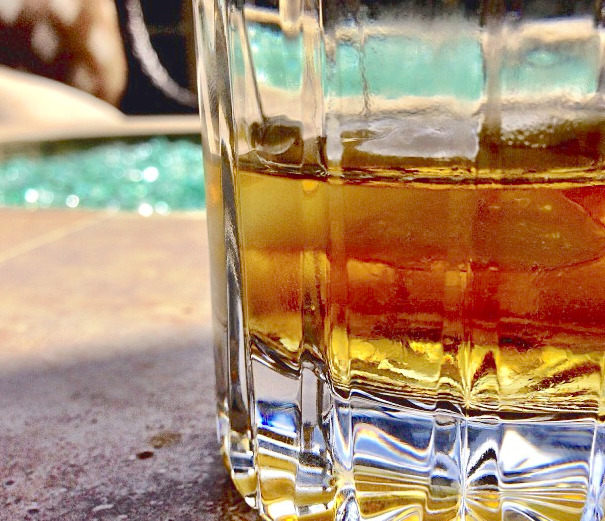 After a brutal winter and mediocre spring, we're finally in the thick of summer with some decent beach weather. It's time for some lighter brews — though, as you'll see, this doesn't necessarily mean lighter in color or flavor. A running trend has been the breakout of flavorful session IPAs (under 5 percent ABV), which won't leave you on the floor even if you drink from dusk 'til dawn. Although you'll only find two listed here, it's a style that practically every brewery is getting into these days, so be on the lookout for this near-perfect summer style.
There may be a few on the list that surprise you, like a big imperial stout from Florida, an Imperial wheat beer and the emergence of radlers and shandies. Wherever you're located, the following brews are perfect on the beach, by the grill or simply kicking back at home with friends.
Almanac Beer Company: Farmer's Reserve Citrus
Last year, we got a taste of things to come at this small San Francisco brewery, but little could have prepared us for the onslaught of their 2014 releases. This one is actually a riff on their popular Farmer's Reserve #4, released in ultra-limited quantities last year and back in time for the hot weather. This sour beer is made with citrons and oranges, then aged in wine barrels. If you're a sour fan, this is the beer to pucker up for this summer.
Founders Brewing Company: All Day IPA
Now here's an IPA for everyone: this 4.7-percent ABV beauty from Grand Rapids, MI, has hefty doses of Amarillo and Simcoe hops for a delicious citrus bitterness that balances perfectly with bready malt. This is your beach party beer, since it's available in an awesome party-sized 15-pack. It's also the beer that Founders' brewers drink while making all your geeky favorites like KBS. So, if you like their big beers, respect that this little one that gets the job done.
Pipeworks Brewing Company: Budapest Gambit
It's only fitting that one of the new masters of imperial IPA would also take over the imperial wit category for the summer. This one from Chicago's Pipeworks Brewing, named after a chess move, is my favorite of their imperial wits. It's brewed with hibiscus and ginger, which give it a fruity body and spicy finish. At 9 percent ABV, you'd better watch out, or it's checkmate.
Logsdon Farmhouse Ales: Seizoen Bretta
The field of farmhouse ales gets more crowded by the minute, but leave it to David Logsdon, founder of Odell, OR's Wyeast Labs, to perfect the style. This saison is brewed with pear juice, but most of the tropical flavors and acidity come from the brettanomyces yeast. Open a bottle now for a slightly tart and tropical flavor, or age one for an even funkier experience.
Bell's Brewery: Oberon Ale
This has been a huge year for this Kalamazoo classic, which finally showed up on both coasts in New York and California and got sleek new packaging in canned form. No matter how you drink it, this wheat ale with just a touch of spicy Saaz hops is just so refreshing. Orange slices are a local tradition, so you don't have to feel self-conscious about putting a fruity touch on your beer. Go for it.
Stone Brewing Company: Go To IPA
My first thoughts were totally skeptical: how can Stone, which prides itself on brash, huge West Coast beers, make a session IPA that's, well, Stone-worthy? This beer immediately announces itself with every bit of that bitter pine, citrus and tons of grapefruit. How this is all packed into a 4.5-percent ABV brew is truly amazing to behold, and even better to drink. Let's hear it for the go-to!
Mother Earth Brewing Company: Endless River
Kolsch may have originated in Germany, but it's getting quite a makeover in the U.S. with Mother Earth from Kinston, NC, leading the way. Upon first sip of their Endless River, you'll taste lemon, peppercorns, bready malts and a hop kick that's much more pronounced than the German examples.
Harpoon Beer Company: UFO Big Squeeze Summer Shandy
Hate on shandies all you want, this is just too damn refreshing not to respect. Harpoon's fresh take has grapefruit juice instead of the traditional orange or lemon for huge, sweet grapefruity flavor instead of bitter grapefruity hops. Hanging by the pool on a hot day? UFO Big Squeeze will keep you company, and it's one more reason to love Vermont.
Ballast Point Brewing Company: Habanero Sculpin
Do you enjoy having your mouth set on fire? We sure do! This delicious IPA from San Diego has huge tropical citrus flavors, but this beer makes the "insanity list" for the amount of habanero peppers used to brew it. Impress your friends and challenge your pain threshold, just don't blame us the next morning.
Anchorage Brewing Company & Jolly Pumpkin Artisan Ales: Calabaza Boreal
These two breweries know their brettanomyces and show off their wisdom, as well as the benefits of partnership-brewing in this Belgian-style farmhouse ale. It might be a little strong at 7 percent ABV, but it's masked beautifully by grapefruit zest and juice, plus herbal spiciness from peppercorns.
Firestone
Walker
Brewing Company: 805 Blonde Ale
Blonde ales are generally pretty boring, but leave it to Firestone Walker to put fresh tires on an old hooptie and make it hum again. It's a little sweet, with some bready malt and a clean hoppy finish. People forget it gets hot at the brewery's home in Paso Robles: 805 is both their area code and solution.
Lagunitas Brewing Company: NightTime
When it comes to hoppy brews, Lagunitas never disappoints. Sure, they make a killer session IPA — Daytime — but look to NightTime for a sleeker, darker, more tropical hop bomb. There's an interesting roast quality, plus a hint of brown sugar. You can call it an American black ale all you want, but expect a huge, juicy double IPA that backs up Northern California's reputation.
Other Half Brewing Company: Citra IPA
Brooklyn's best-kept beer secret is set to blow up as the producers opened their taproom this summer and announced a canning and bottling operation. Other Half has the hop game on lock in New York City. And,  as absurd as it sounds, few East Coast IPAs hold a candle to them right now. The label's Citra IPA has huge flavor from massive amounts of citra hops, yet boasts very little bitterness. As crazy as I am about the 10.5-percent ABV triple IPA, All Green Everything, this one is a bit more summer-friendly at 6.8 percent.
Evil Twin Brewing: Nomader Weisse
This Evil Twin brew is a solid contender for "Best New Sour in a Canned Role." This Berliner Weisse, crafted in Copenhagen by one-half of everyone's favorite Danish rival brewing brothers, is delightfully tart with notes of lemon and wheat. It's a great thirst quencher at a scant 4 percent ABV, and a welcome addition to the ever-growing canned sour game.
Boulevard Brewing Company: Love Child #4
Love Child #4 is a big 9 percent ABV wild ale, aged in a combination of whiskey, wine and steel barrels anywhere from one to five years. This is a funky brew, innoculated with both brettanomyces and lactobacillus, but there's also lots of apple, peach and tropical fruit flavors to be had. This won't be easy to find if you don't live near Kansas City, but it's definitely worth the hunt.
Sixpoint Brewery:
RAD
Sixpoint has a great reputation for canned hoppy brews, but what happens when you make something that's only part ale? The answer is RAD, a brew with huge fruit flavor in super drinkable 3.2 percent ABV radler form (similar to a shandy). Look for lots of citrus and tropical fruits here along with some wheat that is super-smooth and can't be beat on a hot day (which its hometown of Brooklyn has no shortage of).
Cigar City Brewing Company: Marshal Zhukov's Imperial Stout
This is a massive 11 percent ABV imperial stout, so why does it appear on a list of summer favorites? Very simple: this brew is released every summer, probably so that it can be aged for a few months until winter. I recommed you pick a cool summer night and crack this open fresh. It's one of the most viscous non-barrel-aged beers around with huge notes of chocolate, espresso and licorice. This is the definitive American Russian Imperial Stout, which, just like General Zhukov, will blow you away. Don't say Tampa, FL, never did anything for you.
Dogfish Head Brewery: Festina Peche
This is a beer I return to every summer for good reason: it's so damn refreshing. As the name suggests, this Berliner Weisse is brewed with peaches, but it's got a champagne-like effervescence and tartness that really stands out. To be clear, it's tart without being sour, so take a flyer on this 4.5 percent ABV summer essential even if that's it's your style of choice.
Ninkasi Brewing Company: Maiden the Shade
This West Coast IPA from Eugene, OR, finally made its way to New York at the beginning of summer, and it really delivers. Maiden has tons of juicy hop flavor with tropical melon, pineapple and citrus flavors behind it. It's a little strong at 6.8 percent ABV, but you wouldn't guess it — she goes down easy.
Knee Deep Brewing Company: Belgo Hoptologist
Belgian IPA isn't an easy style to make, but Lincoln, CA's Knee Deep Brewing Company nails it with sweetness from the yeast and a ton of grapefruity hop flavor.  Knee Deep has a knack for making huge IPA's taste smooth and this one is no different at a hefty 9 percent ABV, but the balance between malt, yeast and hops makes this a great take on a unique style for colder summer nights.
More beer on Food Republic: