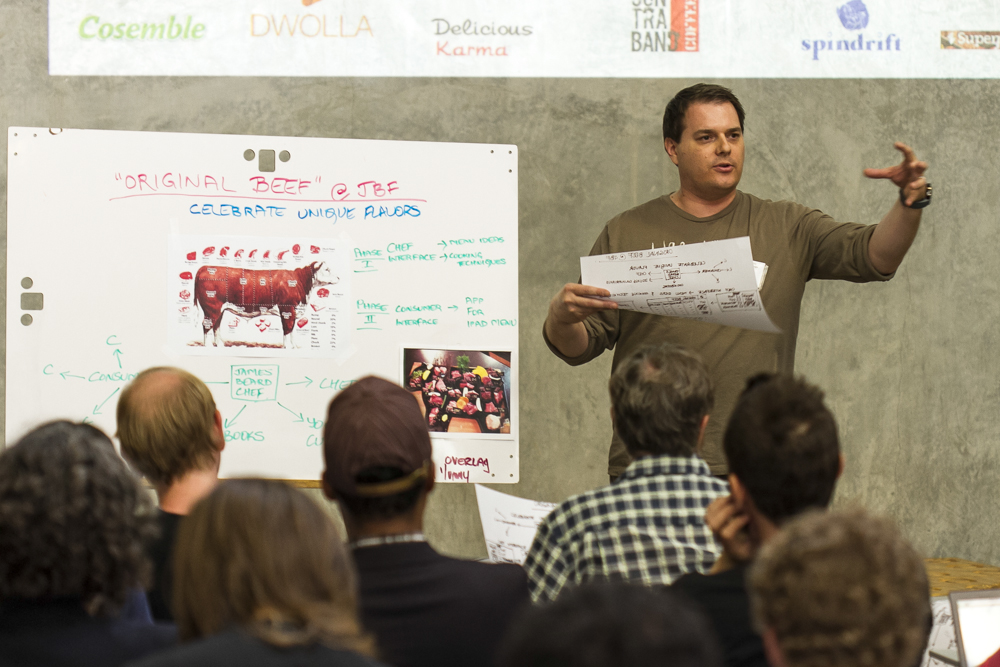 Chipotle has always had its eyes on innovation. Late last year we wrote about how the company was entering the growing Neapolitan-style pizza game with the introduction of Pizzeria Locale (and their three-minute fired conveyor belt pies). They were also leaders in the movement to merge good food and music with the Cultivate Festival, which they launched in 2011 (and inspired festivals sponsored by everyone from the Food Network to salad titans Sweetgreen).
Innovation is also on the mind with this weekend's Hack / Dining NYC Challenge, which the company is c0-hosting with Food + Tech Connect, Applegate, Google and the Batali & Bastianich Hospitality Group. The event will be held June 27-29 at New York's General Assembly and poses a big question:
How might we use technology to help quick service restaurants measure the environmental sustainability of how their stores are designed, built, and operated?
With QSRs (more commonly known as fast food restaurants), sustainability is a huge issue. In the United States alone, 39 billion pieces of disposable cutlery, 113 billion disposable cups and nearly 29 billion disposable plates are used annually (about 1/3 of all energy use is tied to the food service industry). Cray.
This weekend's challenge isn't necessarily attempting to "fix" the issue of unmitigated waste, but to show ways to measure (and visualize) what is most impacting the environment in the QSR world. "You cannot manage what you cannot measure, and this challenge focuses on finding ways to measure and visualize the dimensions of sustainability for the staff, customers and designers of QSRs," notes the event's description.
During the event, hackers will target specific areas including space design, energy use and food and material waste. Ideas will be judged by a wide range of industry experts including Richard Corraine of Union Square Hospitality, Victor Friedberg of S2G Ventures and chef Wylie Dufresne.
It's hard to tell how an influential QSR like Chipotle might evaluate the data collection and incite change in the industry. But it's a positive thing that the company has their eyes on the environmental impact and not just hosting sitting American presidents.