A Simply Sweet Pairing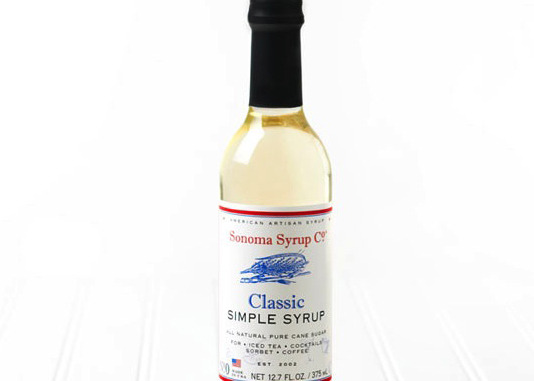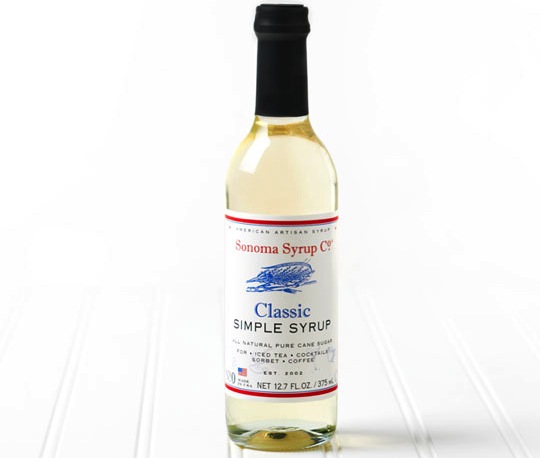 Over the next month we'll be taking a, shall we say, laid-back look at the California lifestyle with the help of our sponsor Hangar 1 Vodka.  This series, Hidden Gems, is an introduction to artists and artisans who produce work that pairs extraordinarily well with Hangar 1 cocktails.
This summer let's say goodbye to that cloud of cloyingly sweet sugar at the bottom of your cocktail glass. There's a better way to add flavor and sweetness to beverages than a scoop of raw sugar: syrup. Karen Campion — a lifelong California resident, founded Sonoma Syrup Co. using ingredients in her kitchen garden. Today, she imports organic ingredients from around the world to make small batches of hand-crafted syrups and extracts. Lavender comes from Provence, vanilla beans from the South Pacific, and olives and Meyer lemons arrive straight from groves in Northern California. Her products have received nods from the one-and-only Oprah Winfrey and mentions in Real Simple and InStyle magazines. You can use Sonoma Syrups to make Pinterest-worthy vodka cocktails like a pro — minus the amateur sugar cloud. We caught up with Karin to ask about compostable packaging and the difference between syrup and extract. She hasn't quite figured out a way to put California sunshine in a bottle, but her infused simple syrup does come close. Read on for Karin's original Watmaugh Strawberry Lemonade recipe, using Hangar 1 Vodka.
How does living in California's wine country inspire you to create your syrups and extracts?
Dropping into the Sonoma Valley on Highway 12 is crazy beautiful: We're surrounded by inspiring views, vineyards, artisan food, an excellent farmer's market and amazing people who can actually cook. It's hard not to be anything but inspired to create authentic and delicious flavors that are steeped in this region's viticulture and culinary traditions. 
Exactly what is the difference between a syrup and an extract?
Our Infused Simple Syrups are hand-crafted from pure cane sugar and infused with fruit juice, Meyer Lemon peels or fresh botanicals such as mint and lavender.
Our direct-trade Artisan Extracts are extractives from the best Tahitian and Bourbon vanilla beans that are ripened on the vine. We use a no-sugar method and a cold process for pure superior flavor that lends itself well to baking or tinctures in cocktails.
Which of your syrups is the most versatile? Which one would you recommend for someone who hasn't used a syrup before?
Classic Simple Syrup is the base of most traditional and new variation cocktails, so I would recommend this as the perfect ingredient to craft cocktails.
Why does vodka pair so well with simple syrups?
Simple Syrup provides both smoothness and sweetness for stunning mouthfeel and easily pairs with the clean silky round texture of vodka made by a master distiller. A super-premium brand vodka like Hangar 1 deserves pairing with a premium, pure Simple Syrup like ours.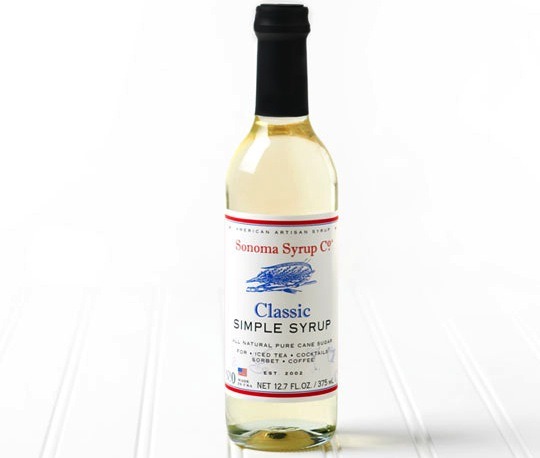 Watmaugh Strawberry Lemonade
2 ounces Sonoma Classic Simple Syrup
4 Fresh & Ripe strawberries, muddled
4 ounces Sparkling Water
Freshly squeezed juice from 1 Meyer lemon
Muddle and mix together in a tall lemonade glass and add ice.