Out Of The Way, Weinermobile! Planters' New Ride Is Pretty Nuts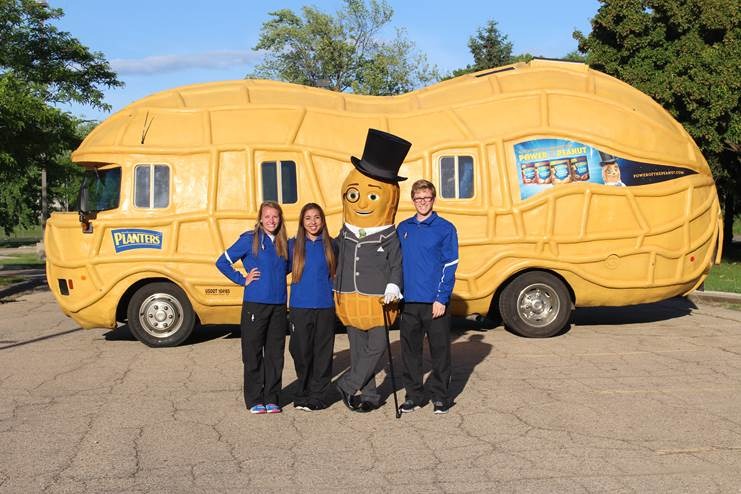 Peanut giant Planters and its always dapperly dressed mascot, Mr. Peanut, have some cracking new wheels. The company just unveiled its new "Nutmobile," which is rolling out this summer to promote the brand's latest nutty flavors, including cocoa, chipotle and salted caramel.
A company rep says the roasted-nut roadster will boast several modern features, including a GPS navigational system and iPad smart technology. It also sports a custom interior with an informative timeline of Mr. Peanut's illustrious history etched onto the vehicle's ceiling.
Should you wish to score some free samples, or perhaps challenge the nut car to a race, you can track its whereabouts on Twitter: @NUTmobile_Tour
Read more food mascot stories on Food Republic: