Duck Bacon: Sooo Hot Right Now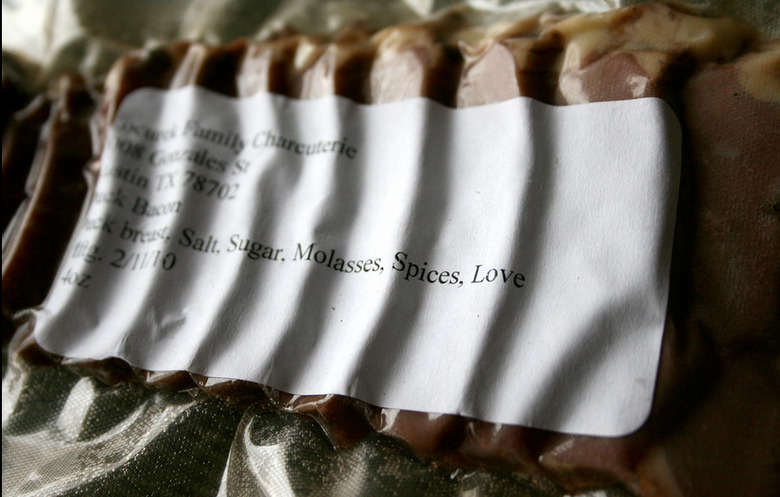 Americans are eating ever more bacon, even as pork prices continue to soar, CNBC reports. The enduring bacon boom also applies to "marginal" bacons beyond turkey and chicken. Duck bacon, for example, has seen its shipments more than double, according to consumer market-research firm NPD Group.
"We wanted to have a substitute that was close to bacon, so we tested a few things and started curing duck, since we had already done duck prosciutto, and it worked and has done really well," Dean Jankelowitz, owner of New York's Jack's Wife Freda, tells CNBC.
The Soho restaurant doesn't serve pork, so its "Madame Freda" sandwich comes with strips of the crispy water fowl variety instead. Says Jankelowitz: "People seem to want to try it immediately when they see it on the menu: 'Duck bacon, duck bacon? What do you mean duck bacon? I have to try it!' they say. It's very popular."
Read more duck stories on Food Republic: