Customize Your Tabletop With Shape-Shifting Tablewares That Adapt To Your Needs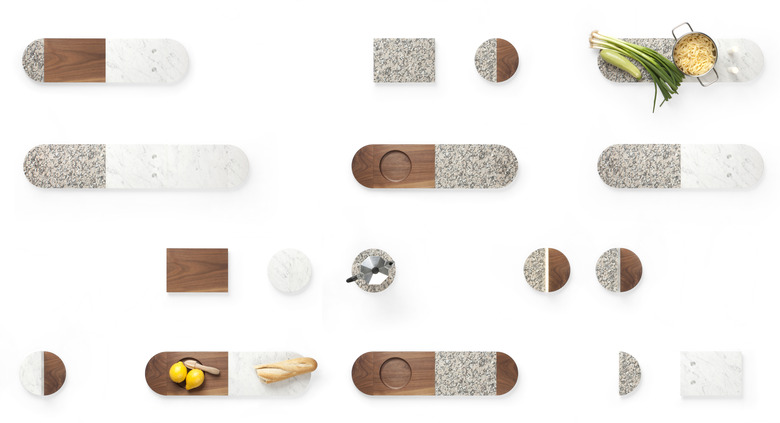 For our increasingly customizable lives, modular furniture pieces make a whole lot of sense, especially in the small urban rentals that so many of us occupy. Now, the trend's found a place on your tabletop. A newly-debuted collection of tablewares dubbed All Of A Piece, by Netherlands-based designers from Earnest Studio and Dana Cannam Design, blends functionality with an aesthete's eye to create a series of interchangeable modular pieces in mixed materials.
The different pieces include standard tabletop elements: a flat tray, a shallow bowl, a candleholder and an endcap, each in marble, granate, and wood—all of which can be combined and interchanged for various-sized serving trays, trivets and centerpieces. There's also a LED light strip that can be inserted between modules for a cool futuristic effect if candlight's not your thing. Check out some of the combinations and pairings below.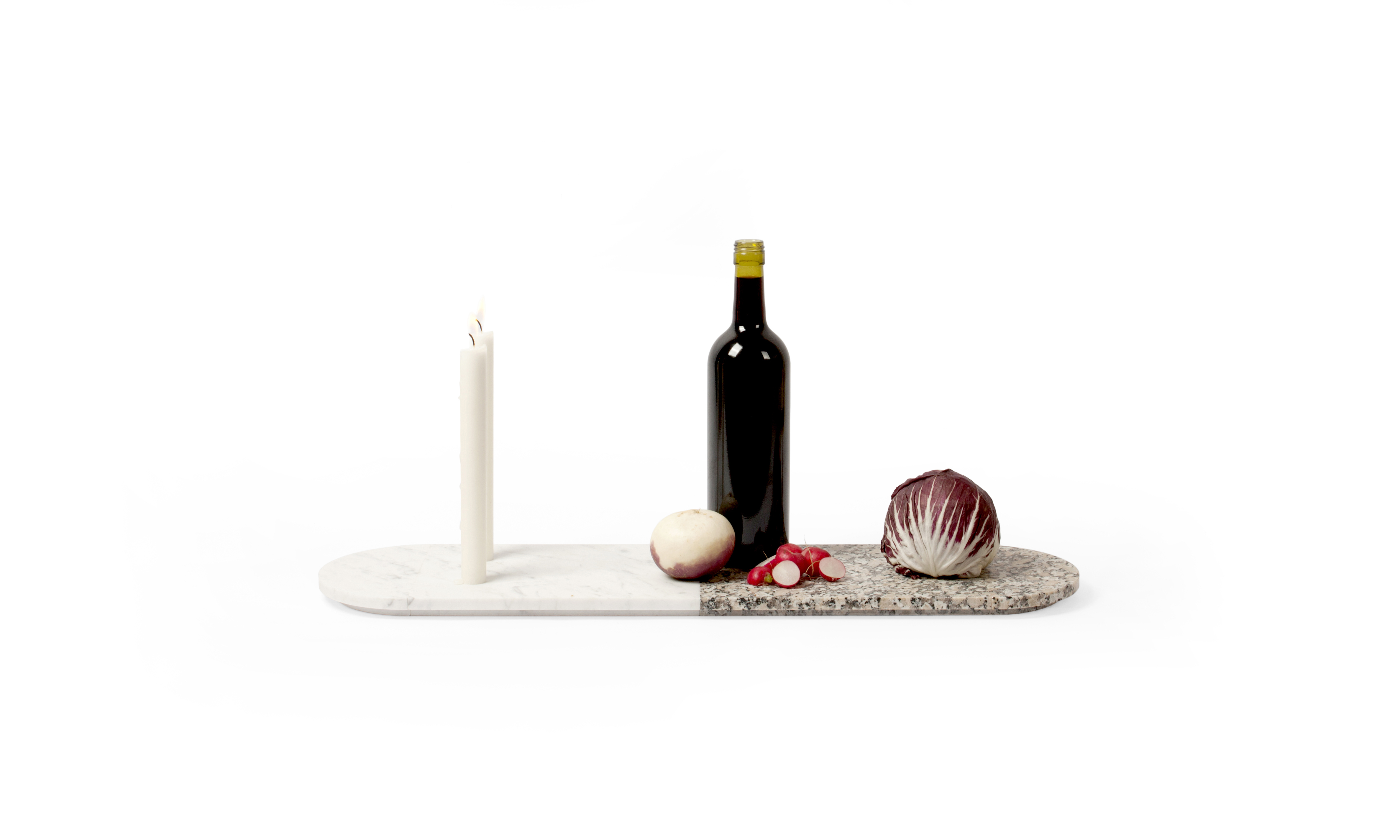 Elevate your basic tabletop centerpiece—as many ways as you want.[/caption]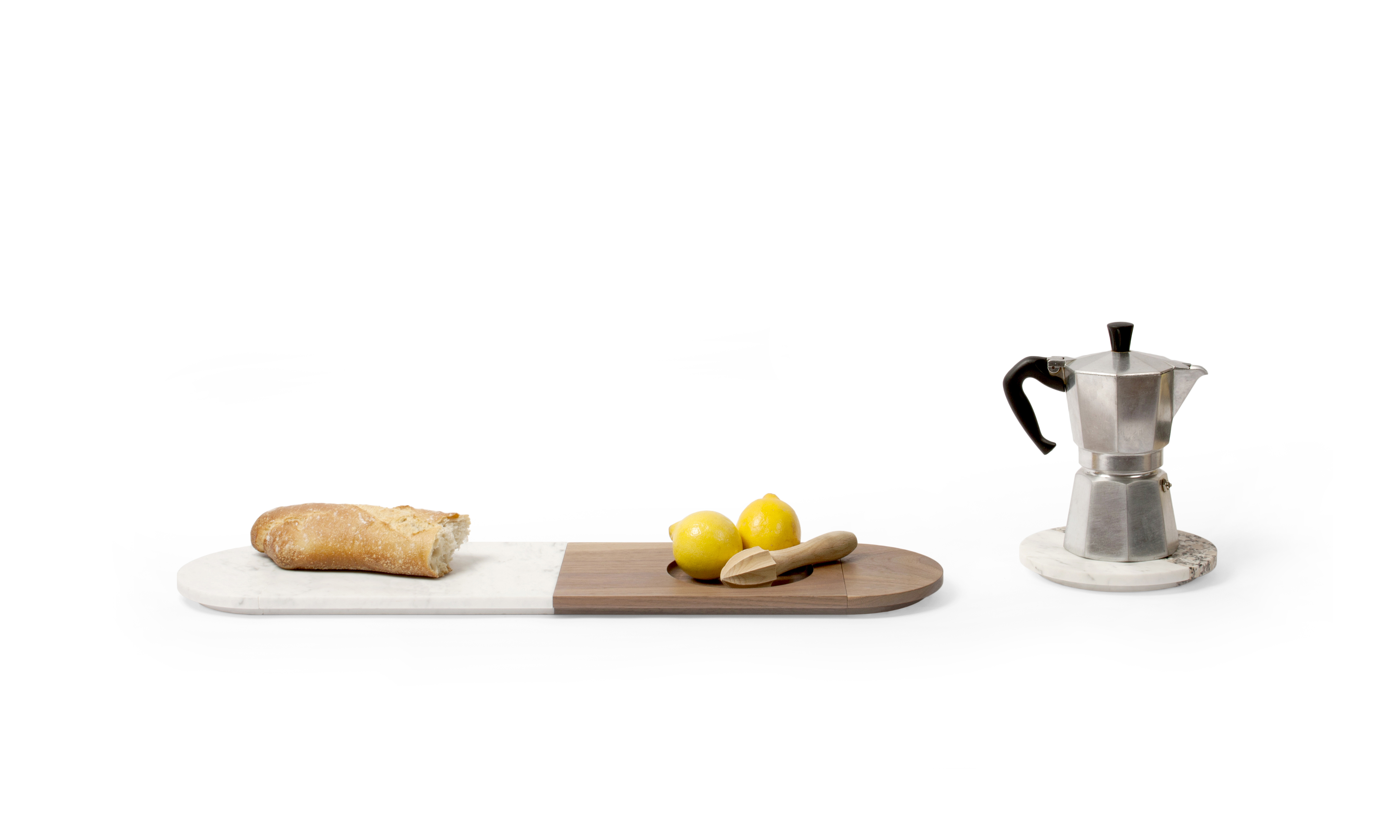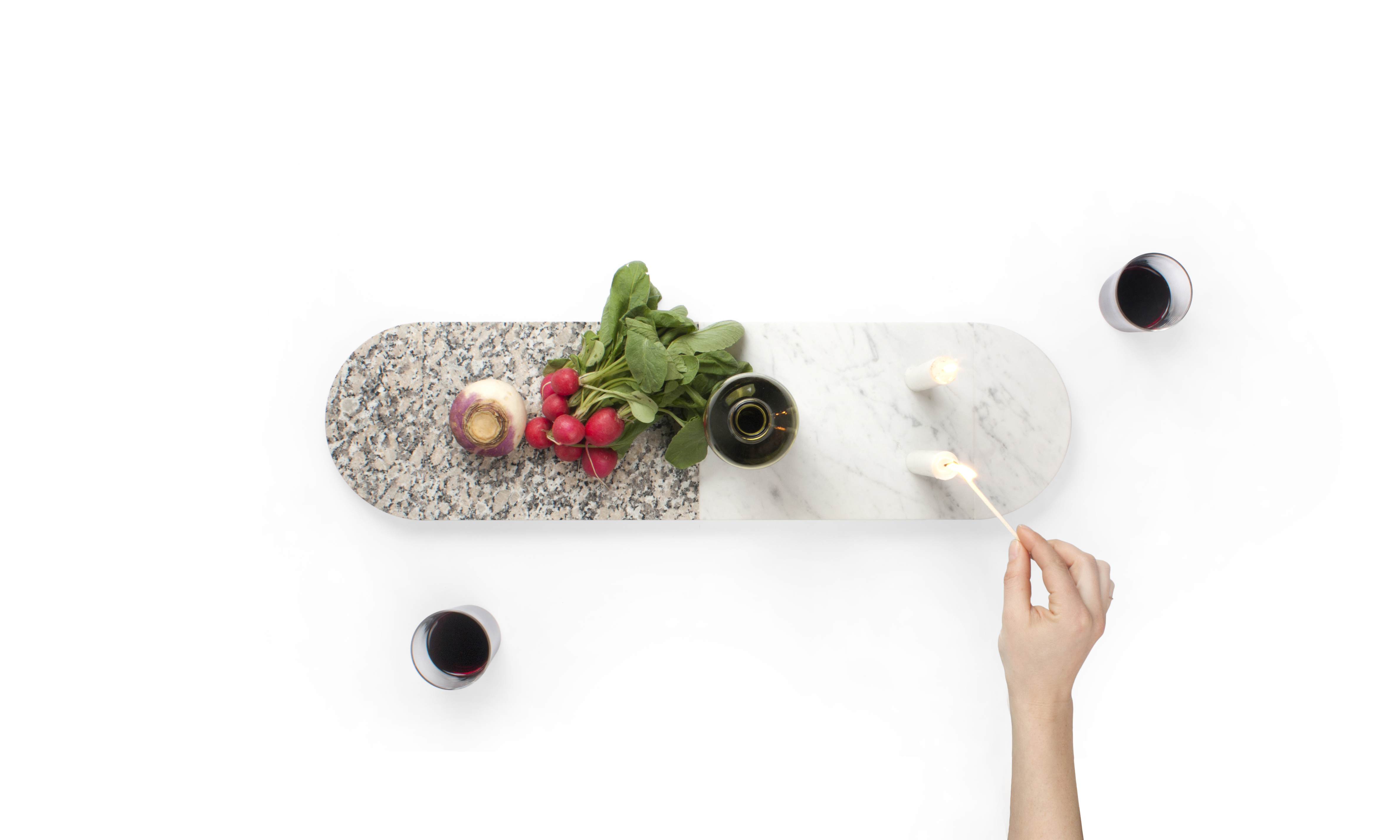 Each of All Of A Piece's four differently-shaped components come in trending materials such as marble, granate and wood.[/caption]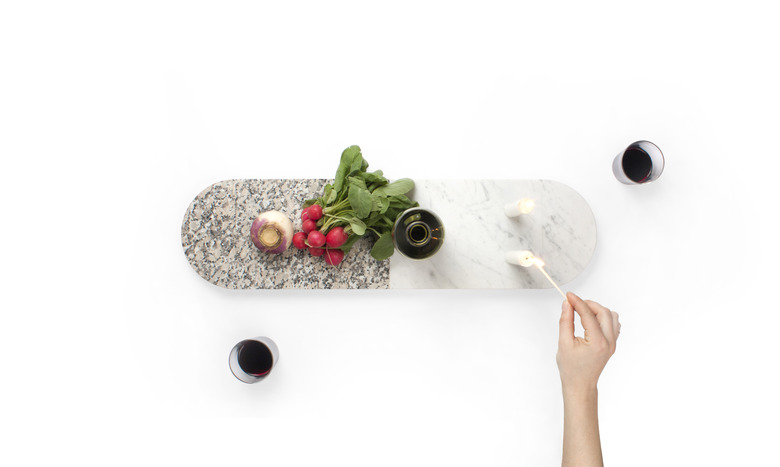 One man's trivet is another man's serving tray.[/caption]
Available direct ($55-$300) from the All Of A Piece website, or visit Paul Smith in NYC and LA.
Read more design finds on Food Republic: