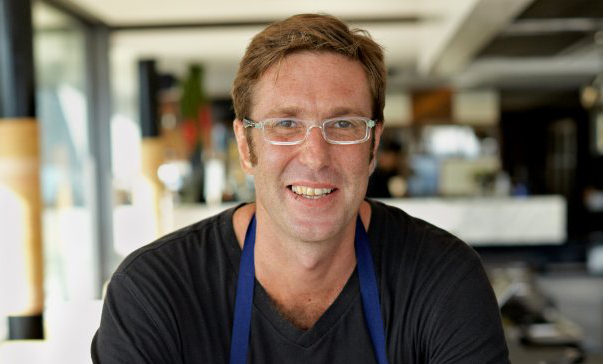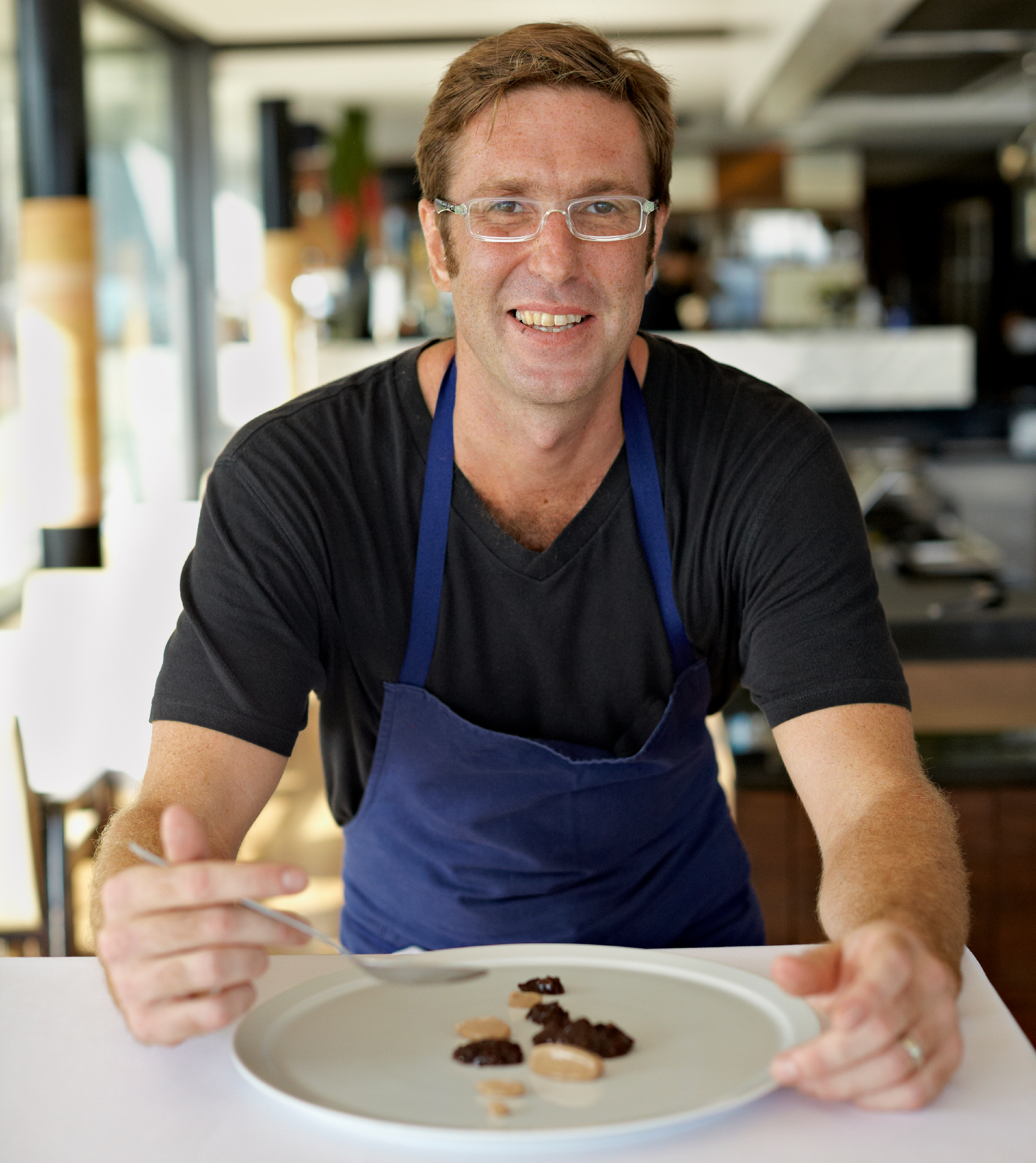 Among the upscale boutiques of Bali's beachy Seminyak neighborhood, located on the Indonesian island's southwest coast, is sprawling restaurant and bar Ku De Ta. Tourists and locals alike congregate here every evening to watch an exquisite sunset and listen to DJs while sipping Dark and Stormys flaunting large ginger and lime ice spheres. Yet, when night falls, a more sophisticated experience awaits at upstairs boîte Mejekawi. Here, dessert plays a pivotal role on the eight- and 12-course tasting menus, courtesy of Will Goldfarb.
Goldfarb, a tall, bespectacled New York transplant, is best known for the avant-garde creations he turned out at the well-regarded Room 4 Dessert. After strong reviews, but a soured business deal, the restaurant closed in the fall of 2007 — leaving Goldfarb without a restaurant, but still in the game with various pop-up and product-based ventures. Now, the man — who calls his placement in El Bulli's pastry department "a lucky mistake" — makes his quirky-cerebral confections in Mejekawi's open kitchen, with the help of a laboratory tricked out with machines, such as a rotary evaporator. My wife wanted to move here, so I said okay," he says of the dramatic life decision. "Bali is amazing: the people, the country, everything. Once it gets its hooks in you, you can't (or don't want to) escape." Here, the pastry chef reveals his latest geeky experiments, and how he's still got his eyes on NYC.
Bali consists of a wildly different demographic than New York's. How have your desserts reflected this shift?
We have a very sophisticated clientele at Ku De Ta and Mejekawi who are looking for the best food and beverage experiences in the world. In that sense, I need to keep on top of my game and make sure the desserts are delicious, beautiful and relevant.
You are always dreaming up new desserts. What are some of your latest hits?
There's a bitters gelato cone with our housemade mangosteen bitters, gel from torch ginger and candy of lacto-fermented bamboo — and a new dairy-free version of tres leches with soy, coconut and rice milks. At Ku De Ta, we are introducing some classic items with a twist, like a chocolate tart with passion fruit and vanilla bubbles.
One of your signature desserts at Mejekawi is the pandan panna cotta, served in a custom container whimsically named Pandanbert that is presented like a wheel of cheese. How did that originate?
The inspiration was in this case ninety percent desperation and ten percent perspiration. Emilie Baltz was coming to shoot the L.O.V.E. FOODBOOK, and we were missing a fourth dessert. The creative process was very quick and depended on our graphics team at Ku De Ta to translate the idea into artwork.
So much of your creativity is guided by spontaneity, compounded by the presence of your on-site laboratory. What ideas are you currently tinkering with there?
Fermentation, distillation, dehydration, natural herb remedies and medicinal flowers.
What do you miss most about the New York food scene?
I miss the camaraderie of the young chefs all trying to make it work. I miss some nice, quality rye and bourbon. And, Zak Pelaccio.
You are working on the second iteration of Room 4 Dessert, in yoga-happy town of Ubud. What do you hope to accomplish with this resuscitation?
It is fair to say that I have unfinished business with Room 4 Dessert— a bit like Uma Thurman in Kill Bill. I hope one day to bring this incredible spirit back to life, and breathe into it a newfound maturity, local flavor, taste and refinement.
Dessert seems to be suffering a backlash, what with the documentary Fed Up shunning sugar and critics uninspired by current pastry chefs. What are you noticing, and how do you hope to transform that perception?
I find it ironic that the same people who complain about pastry chefs are the ones complaining about being charged for bread. I happen not to be in favor of charging for bread, but I think it is ridiculous to say no one deserves to be paid to make it. There is always a backlash against "amenities" when the economy is tight. But while one can say, 'I don't like dessert, so there shouldn't be any," is undoubtedly good as click-bait, I don't really understand what it holds as an argument. To the point that there are no good pastry chefs, I say, go and find them, as I did on my last trip to New York. If you can't enjoy Sam Mason, Robert Truitt, Pam Yung, Mina Pizarro and Erin Kanagy-Loux, just to name a few, then sorry, you are in the wrong business.
Read more FR Interview on Food Republic: