So, NOW You Are Really Excited About The World Cup. Here's How To Eat Well.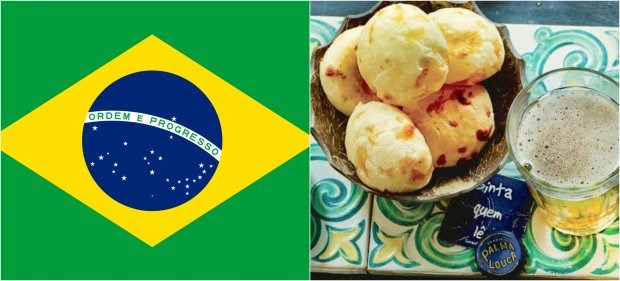 With a number of beautiful goals, some red card drama and one incredible upset – did Spain really give up five? – already in the books, the opening week of the 2014 FIFA World Cup has certainly been quite a ride. Whether you've spent it watching at bars, on your couch, from your office desk (not that we'd ever do that here at Food Republic) or have been fortunate enough to make the trip to Brazil, there has been no shortage of action early on.
If there's one thing that just might excite us more than the futbal itself, it's the incredible array of local cuisine available in the host country. From feijoada to coxinha, Brazilian food has never been more globally popular. In honor of the ongoing tournament, we've rounded up our World Cup coverage, as well as some of our favorite Brazilian recipes. Sit back, relax and be sure to pour out an extra glass of cachaça while watching the games tonight on behalf of our new national hero, John Brooks!
Food, Drink And Soccer
Recipes