Cup That Tracks What You're Drinking Might Help You Lose Weight, Stay Fit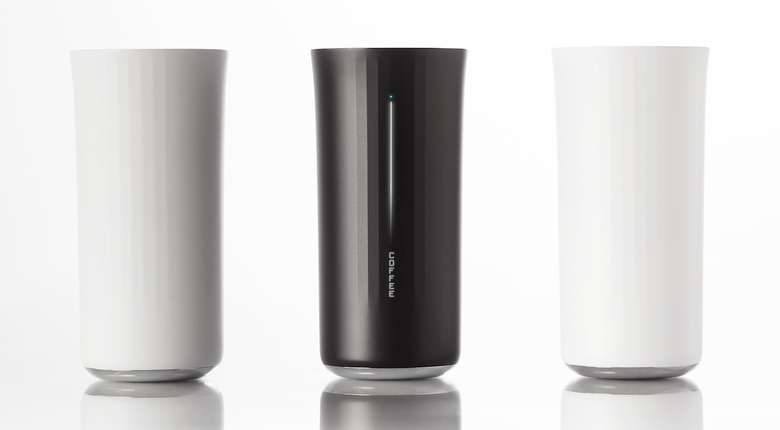 With fitness tracking devices being almost de rigueur sportswear accessories these days, it was only a matter of time before a brand took things to the next level. Enter the Vessyl: a portable smart cup that's been designed to identify and track your liquid intake in real time.
Conceived by the San Francisco-based start-up Mark One, and created in collaboration with star designer Yves Behar, the Vessyl is a 13-ounce spill-proof cup for both hot and cold liquids. It not only identifies the beverage that you pour into it, but it also measures the amount and nutritional makeup, including calories, fat, sugar, protein, even caffeine. You can see those stats immediately on a discreet front display by holding the Vessyl at a slight angle. Or, you can also log into an app on your phone for a detailed log of your daily intake. For an even fuller accounting, the app further allows you to manually input drinks that weren't consumed with the container.
There are tons of wow factors attached with this cup/gadget, but two especially stand out: First, in addition to sending information to your smart phone, the Vessyl also syncs and shares information with popular fitness-tracking devices like Nike Fuelband. The idea is to help determine what the Vessyl's creators refer to as "prime hydration" — that is, how well you're keeping yourself hydrated according to your daily activities, as well as other hydration-affecting factors such as caffeine and alcohol intake. Being better-hydrated leads to more energy, better sleep and enhanced living all around. Secondly, the design is beyond intelligent. Besides all the whiz-bang features, the Vessyl scores major points in our book for the way its sleek looks and do-it-all functionality hide such an enormous workload. It takes the term conscious consumption to an entirely new place, but in a way that barely interrupts your daily living.
The Vessyl is currently slated to debut next spring for $199. Pre-orders are already being taken online for a promotional price of $99.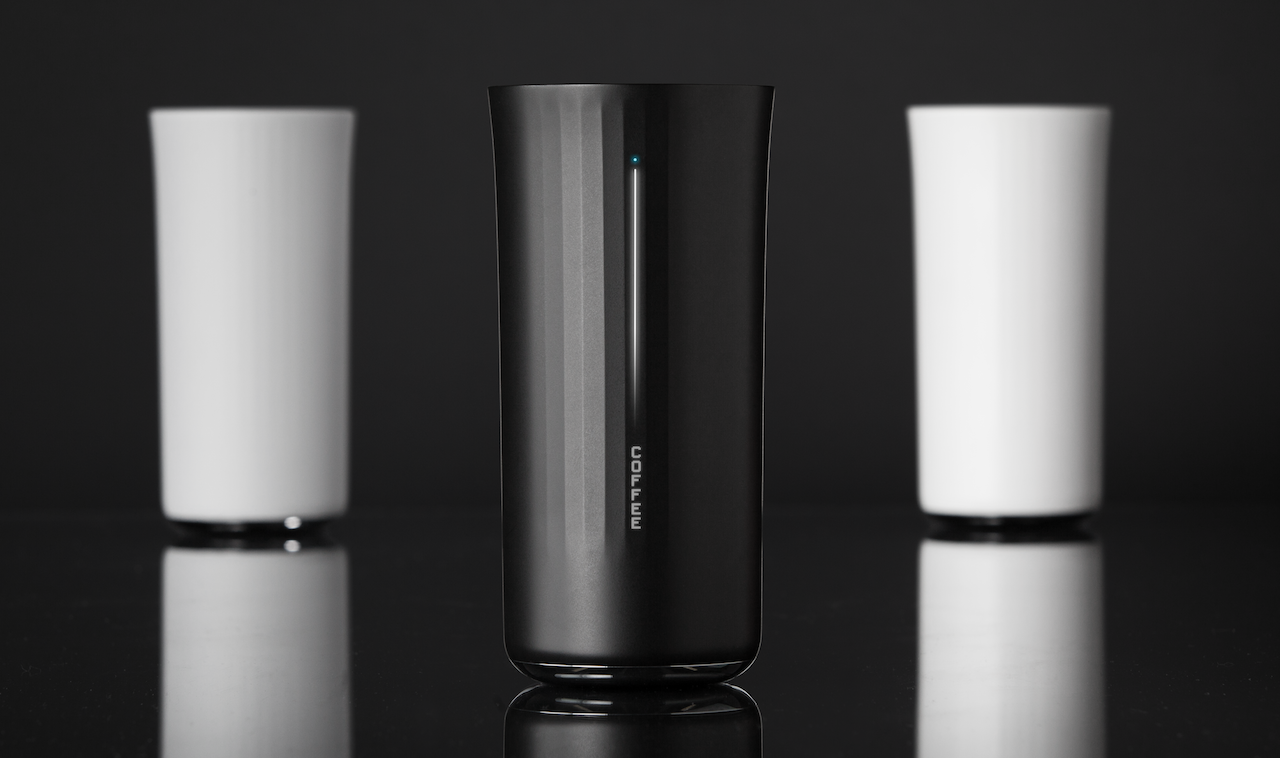 Conscious consumption: For anyone who's trying to cut back on caffeine, or keep track of how many grams of sugar they're taking in via liquids, the Vessyl is a major breakthrough.[/caption]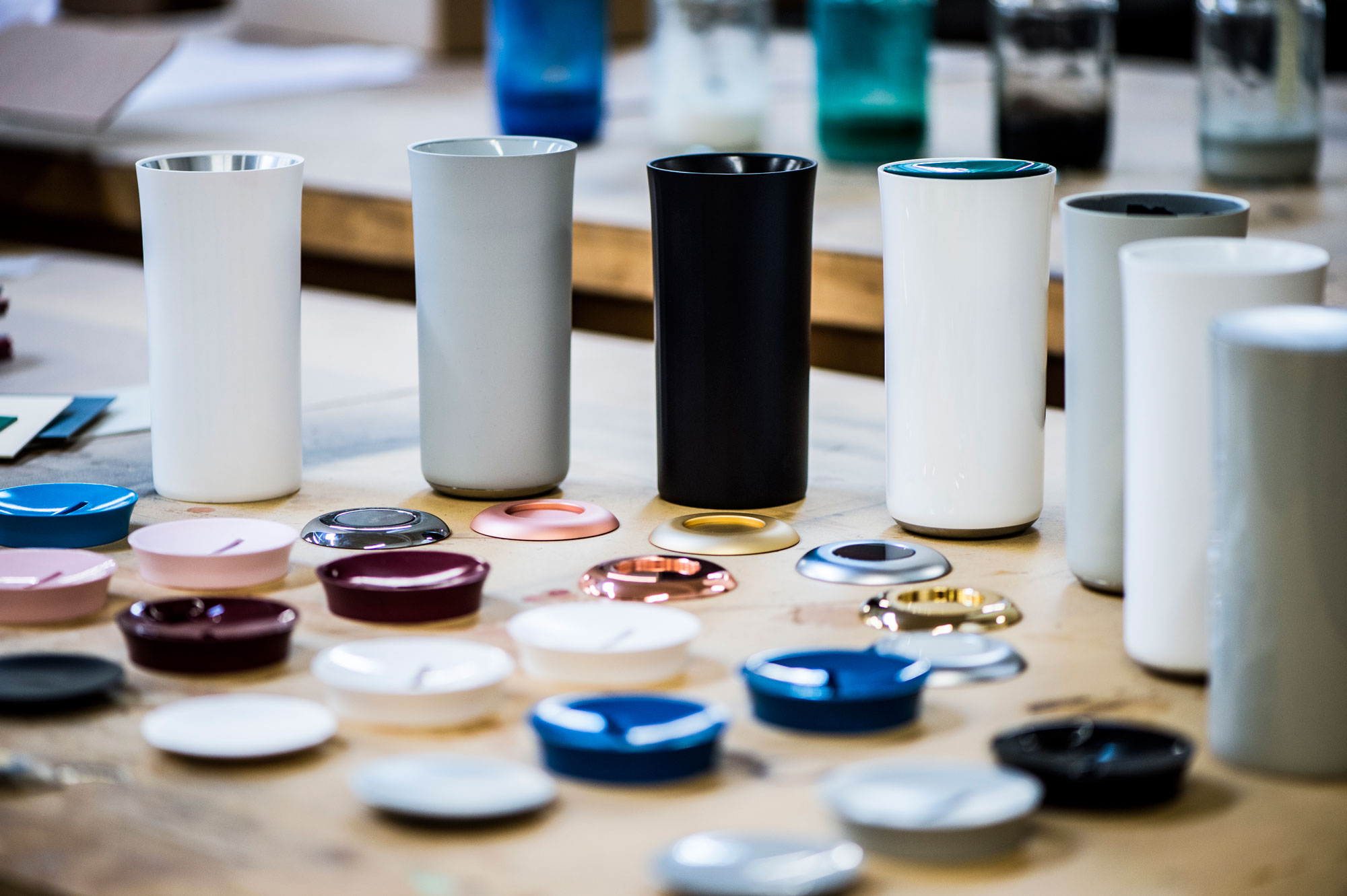 With first shipments expected in spring 2015, the Vessyl will be available in black or white, with a selection of various lid colors to choose from.[/caption]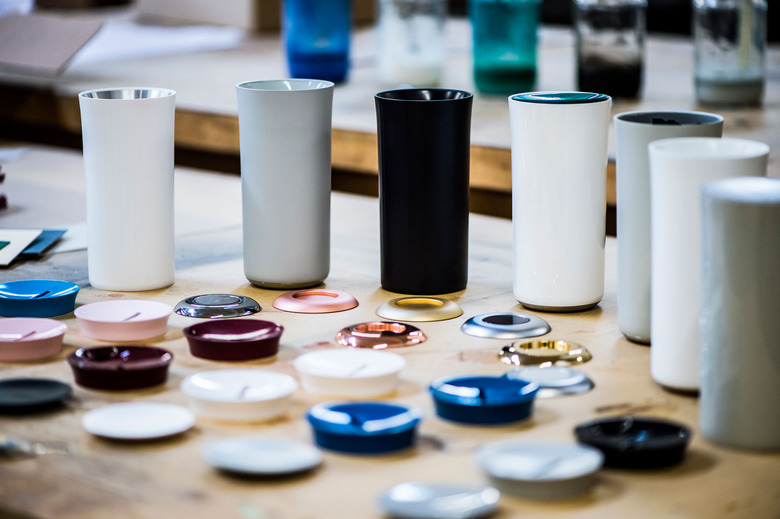 Intelligent design: Besides resembling any other portable beverage container, the real genius in Vessyl's design is the way it integrates seamlessly with your daily activities.[/caption]
Read more design stories on Food Republic: