Food Republic Coffee Power Rankings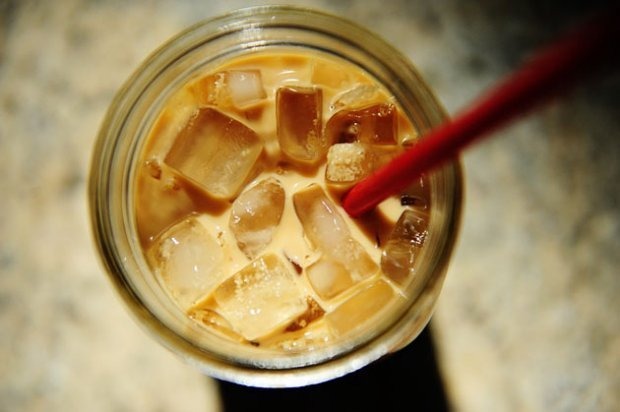 You may have made the switch from hot to iced for the summer, but that doesn't make you any less serious a coffee freak. So, you'll want to keep abreast of all the latest tastemakers and trailblazers working in the industry today. Find out what's brewing (and who's brewing it), from microroasters of the moment to badass baristas to those who grow the precious cherries that will eventually become your morning cup. The Food Republic Coffee Power Rankings help keep you on top of the who's who of coffee so you can rest assured you're caffeinating in style. Here's the latest edition:
10. Brandon Loper | A Film About Coffee
The Alabama native is now based in San Francisco, where he makes short films and commercials. His first feature-length project is a documentary exploring the world of specialty coffee. For the film he traveled to coffee farms in Honduras and Rwanda, and coffee shops in Tokyo, New York, Seattle and more. The result is a love letter to the industry — a sultry, beautifully shot peek inside the farming and peddling of high-quality, single-origin beans. Coffee porn for the art house cinema set.
9. Andy Mumma | Barista Parlor
Barista Parlor opened in culturally emerging East Nashville in 2012, serving coffee from a roster of respectable roasters including Stumptown, Counter Culture and Intelligentsia. Earlier this year, owner Andy Mumma announced plans to open a second location, complete with kitchen and its own roasting operation, in the up-and-coming 'hood known as The Gulch. The new location is being built out in partnership with Black Keys frontman Dan Auerbach. The best part? It's all part of a recording studio space called Golden Sound. As of early June, construction was underway.
8. Shuichi Sasaki | World Aeropress Champion
The 2014 Aeropress king has been crowned: Shuichi Sasaki of Paul Bassett Coffee in Japan. Sasaki beat out 26 other competitors from around the world, including representatives from Peru, Finland, South Africa and the Philippines. Paul Bassett opened in Tokyo in 2006. The collaboration with pastry chef Tsujiguchi is a roastery and espresso bar specializing in coffee and chocolate pairing. Sasaki perfected his recipe here, which involves low-temperature water (78º C) and a simple paper filter, rinsed well.
7. Mariana Iturralde Costa and Juvenal Quijhua Ari | Finca Takesi
At some 2,450 meters (more than 8,000 feet) above sea level, Bolivia's Finca Takesi might very well be the highest coffee farm on earth. It also happens to grow some of the most prized beans on earth. The extreme altitude makes the cherries difficult to tend to, but also means they ripen slowly, which can result in delicate and complex flavors and aromas. Keep an eye out for ultra-rare and limited-edition releases from Takesi, such as the gesha and typica varieties it released through Intelligentsia earlier this year. The special package included three 50-gram packets of beans for $60, and sold out fast.
6. Tyler Wells | Blacktop
One of the original founders of L.A.'s Handsome Coffee Roasters, Tyler Wells left the company earlier this year to work on a new project. He opened Blacktop in April, serving up espresso drinks using Sightglass Coffee beans, as well as brewed coffee and cold brew on tap. The space has a sleek minimalist look and geek-high brewing standards. But, unlike at Handsome, customers are permitted to request sugar in their single-origin coffee.
5. Hidenori Izaki | World Barista Champ
The 2014 World Barista Championship was held in Rimini, Italy earlier this year and it's been a good year for Japan's coffee scene — the winner was Hidenori Izaki, from the Maruyama Coffee Company in Nagano, marking the first for a barista from Japan. Izaki credits his mentor, Kentaro Maruyama, with helping him hone his craft and palate. Maruyama started as a small roaster in the 1990s and now owns five coffee bars in Japan. He has trained some of his country's most skilled baristas.
4. Colby Barr & Ryan O'Donovan | Verve Roasters
Founded in 2007 by a couple of thirtysomething friends, Verve now has three coffee bars in Santa Cruz and another three coming to Los Angeles starting this year. Colby Barr and Ryan O'Donovan have given Angelenos a taste of what's to come with a pop-up shop downtown. Could the Brooklyn pop-up last year indicate northeast expansion plans for the roaster? Here's hoping.
Late last year, the North Carolina–based company introduced its sleek new New York City training center, complete with Modbar, custom water-filtration system, a composting program and even bike storage. Perhaps most exciting is all the research the company does, like its microlot research project, which involved collecting data from more than 120 producers and analyzing how different microlots are cared for, and a recently modified Taster's Flavor Wheel to help cuppers better express a coffee's character.
2. Doug Zell | Intelligentsia
Doug Zell started his coffee company in Chicago with a single shop and in-house roaster. A pioneer of the direct trade model, it now has a dozen locations in Chicago, Los Angeles and New York, plus many more retail outlets around the country peddling its beans. The latest addition to the family is an outpost in midtown Manhattan, in the Urban Outfitters at Herald Square. The new space features a La Marzocco espresso machine and Modbar pour-over station — and it also happens to be a few blocks from the Food Republic offices. We're not mad at that.
1. James Freeman | Blue Bottle Coffee
This Bay Area coffee bar and craft roasting company now has locations around San Francisco and New York. In an effort to expand into Los Angeles, Blue Bottle recently acquired the cultish Handsome Coffee Roasters. While two of the original Handsome founders left the company, Mike Phillips has taken a position at Blue Bottle. The company also recently acquired Tonx, the subscription-based coffee service that has made this list several times.