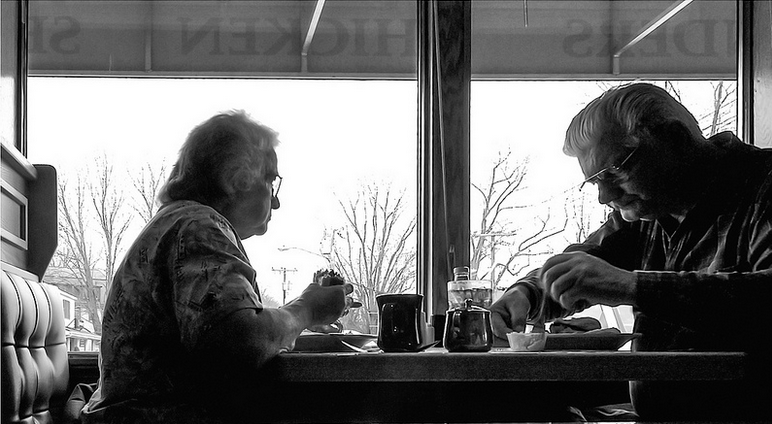 Give it up for the penny-pinching seniors of Boca Raton — they were into the early-bird dining scene long before it was cool. Now, according to a report in the Wall Street Journal, the historically unhip 5:30 time slot is becoming an ever-attractive option for younger diners living outside the retirement belt.
That's because: (a) restaurateurs are offering a slew of incentives, from deep discounts to special menus, in order to fill otherwise empty early-evening seats; and (b) customers are fed up with getting shut out of popular places during the peak period of 6 to 9:30 p.m. (also commonly known as dinnertime).
"It doesn't matter if you call a month in advance," one such disgruntled diner tells the Journal. "They say, 'Do you want the 5:30 or the 10?' "
Conventional eaters might react with frustration when confronted with such a metabolic "Sophie's Choice." We, the aspiring reservation hackers at Food Republic, however, prefer to view it as a doubly good opportunity. In fact, at least one of our colleagues is already a step ahead: "I like the 5:30," he says. "Then, I can eat again at 9."
Think about it. You could sit down with the seniors and children at 5:30 and then similarly adopt their early bedtime. Zzzzz.
Or, you could wait for hours at the bar, wasting money and countless brain cells, ahead of an ultra-late meal you might be too fitshaced to remember.
Or, better yet, you can try to game the system, book one 5:30 slot and another at 10, doubling your dining pleasure and maybe catching a movie in between.
For anyone who's truly serious about infiltrating the hottest spots in town, the latter option is unquestionably the most optimal.
Think about all the gustatory ground you can cover in only a matter of days with this system. Looking ahead to Friday's early-bird options for parties of two on OpenTable in New York, we're seeing 5:30 openings at perpetually popular Gramercy Tavern and Del Posto, as well as 10 o' clock seatings at Aldea, Carbone and Empellon Cocina, among others.
Pick two, enlist a friend and enjoy.
Read more reservation stories on Food Republic: