Food Writer Nevin Martell Prefers Eating Piranhas To The Opposite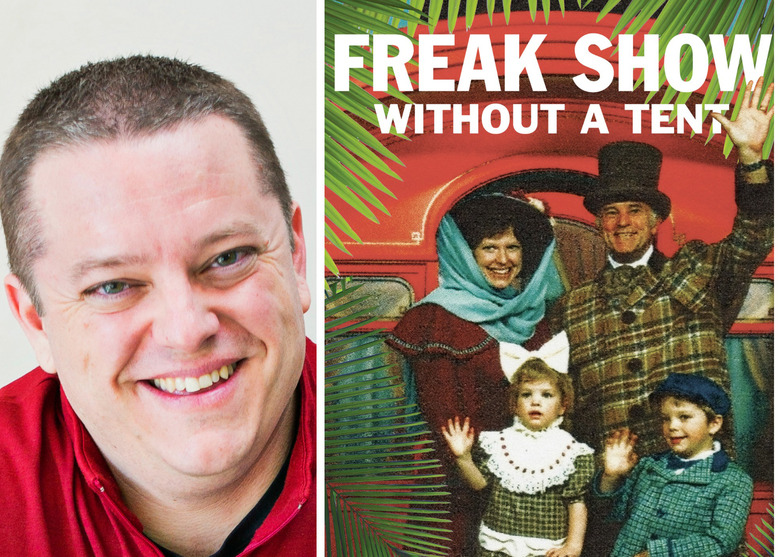 Nevin Martell didn't grow up like the rest of us, with the usual summer vacations to the beach house or amusement park.
His father, Ralph, owned Martell's, a popular Manhattan restaurant. And, when the elder Martell sold the place in 1985, he took the proceeds, packed up the family and set out to travel the globe.
Forget Walley World. The Martells' Grizwoldian misadventures took place in such exotic locations as Fiji, Western Samoa and The Amazon.
The younger Martell, now a prolific food and culture writer, looks back at these journeys in a rollicking new memoir, Freak Show Without a Tent: Swimming with Piranhas, Getting Stoned in Fiji and Other Family Vacations, which comes out on June 24 from Possibilities Publishing Company. (Scroll down to watch a Wes Anderson-inspired video trailer for the book, created by TV producer Ken Cornwell.)
"When you travel to places that don't appear in guidebooks, you often eat foods that don't normally appear on mainstream menus," says Martell, whose modern-day musings on food regularly appear in the Washington Post and on NPR's "The Salt" blog, among other publications. "Trying unorthodox foodstuffs around the world opened my mind and my palate, helping me become the man who gets paid to be a curious omnivore today."
Herewith, a three-course sampling of the unusual things that Martell put into his mouth along the way:
Kava
At age 12, Martell and his fam landed on Matangi, an island in the Fijian archipelago, where the foursome were invited to partake in an ancient local ritual: drinking tea made from ground kava root—a concoction known for its powerful psychoactive effects. Nancy Reagan be damned, his parents just said yes. (Or, at least, they didn't say no.) Initially put off by the look of the liquid ("like raw sewage") and how it tasted ("[t]he gritty mixture hit my palate with all the grace of a downpour sluicing into a storm drain"), the awkward tween soon surrendered to the sensation, dancing with natives under the twinkling stars. "In other words," he writes, "I was stoned out of my noggin." Even now, as an adult with a child of his own, Martell says he'd drink it again: "I believe you should try everything twice. Plus, I dug the buzz."
Canary
On São Miguel Island, when he was 13, Martell was treated to the most pathetic-looking roast chicken he'd ever ordered. At least, that's what he thought he'd ordered: "It was about the size of a clenched fist and the golden roasted hue of a freshly minted Florida retiree. The legs were daintily tied together...whilst the tiny wings were tucked in at its side," he writes. Repeled by the idea of the pet-store delicacy, the teenager was nonetheless goaded into trying a bite. "Tastes like baby squid," he recalls saying. "You know – like chicken, but a little chewier." His palate may have grown up since then, but his memory of the tiny critter hasn't changed; the author stands by his teenage chewy chicken comment.
Piranha
During a trip to Venezuela, at age 17, Martell and his father fish for piranhas, an exciting endeavor from the first drop of raw chicken into the water. In the book, he describes the carnivorous fish's frenzied reaction to dropping depth charges. It's even more heart-pounding when you then proceed to accidentally drop Papa's precious bottle of scotch into the same murky depths, and dear ole outraged Dad demands that you retrieve it. Thankfully for Martell, his mother was also on hand to intervene. After that exchange, Martell writes that eating the fish that might have otherwise eaten him tasted "like salvation." Ask him today and he offers more tasty detail: "It's got flaky flesh that tastes somewhat similar to bass. Some diners mention that piranhas can have an off-putting, fishy scent, but our guide prepared them in a manner that disguised that aroma."
Read more about exotic foods on Food Republic: