Watercress Is The Healthiest Vegetable? Carrot Is #26? Here's A Chart To Memorize.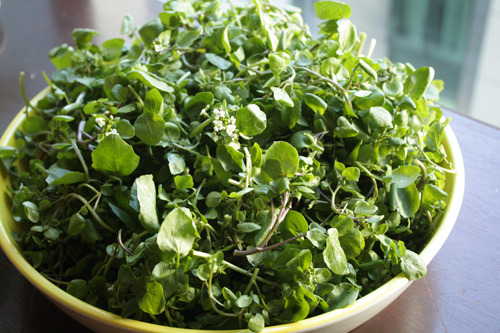 The Center For Disease Control is not only tasked with preventing Ebola outbreaks, and serving as a backdrop for The Walking Dead episodes. The federal agency is tasked with teaching us about healthy living, including defining so-called Powerhouse Fruits and Vegetables. PFVs are attributed with preventing all kinds of diseases and broadly defined as "green leafy, yellow/orange, citrus and cruciferous items," as noted in a study released earlier this week. So what does it all mean? Well...
Also see: Why You Should Never, Ever Wash Raw Chicken. Here's Why.
The study, conducted by Jennifer Di Noia of William Paterson University, looked at 17 important nutrients naturally occuring in food (fiber, protein, potassium, Vitamin A, B12, D) and calculated how much of those nutrients were found in a 100-calorie serving. The results are interesting. Watercress ranks as the most nutrient-rich vegetable, while other leafy greens like chard, chicory and lettuce rank well. Turnips, sweet potatoes and grapefruits performed worse. That said, any quantity of vegetables is better than the alternative.