This Wall-Mounted Espresso Maker Is Pretty Much Genius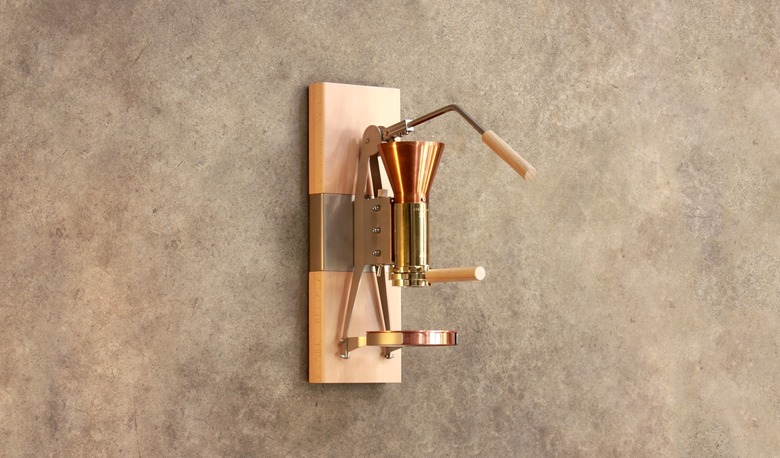 Arriving to us from the Netherlands, where the crafty Dutch know a thing or two about good coffee and the importance of awesome design, Strietman's ES3 wall-mount espresso machine gives equal weight to both elements. Fabricated from a birch wood wall plank and three metals, including copper, the machine operates with a simple hand-pull lever technique. Boiling water is pumped onto the coffee, and pushed through the grinds as you pull the lever down. The mechanism and degree of low-maintenance isn't that different from the function of an Aeropress, but anyone with eyes can appreciate the overwhelming contrast in form. Just as a perfectly pulled cup of espresso can be one of life's great pleasures, we love how the ES3 manifests a superior beauty in its frills-free simplicity.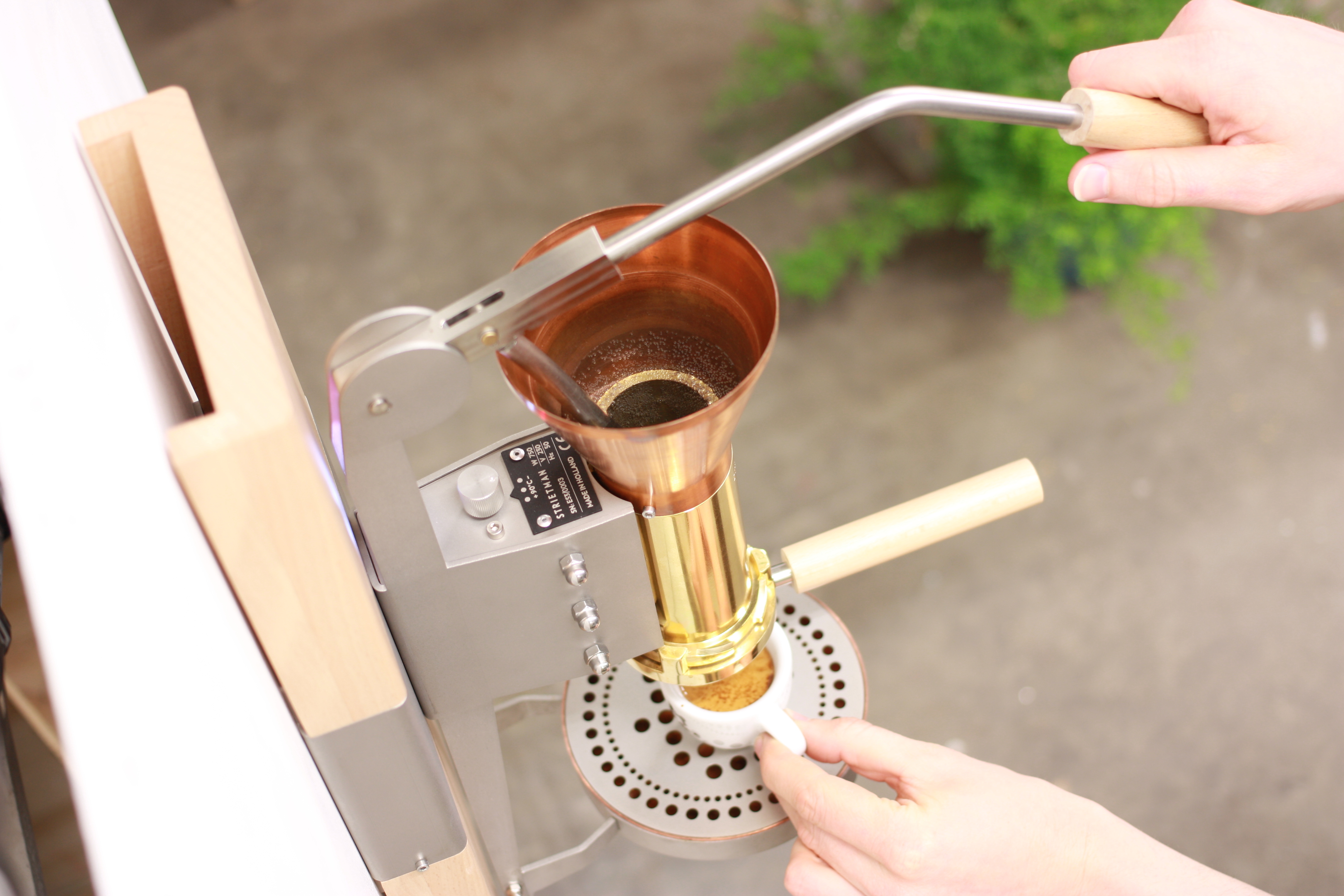 Similar to the mechanisms of an Aeropress, the ES3 operates with a simple pull-down hand-lever function.[/caption]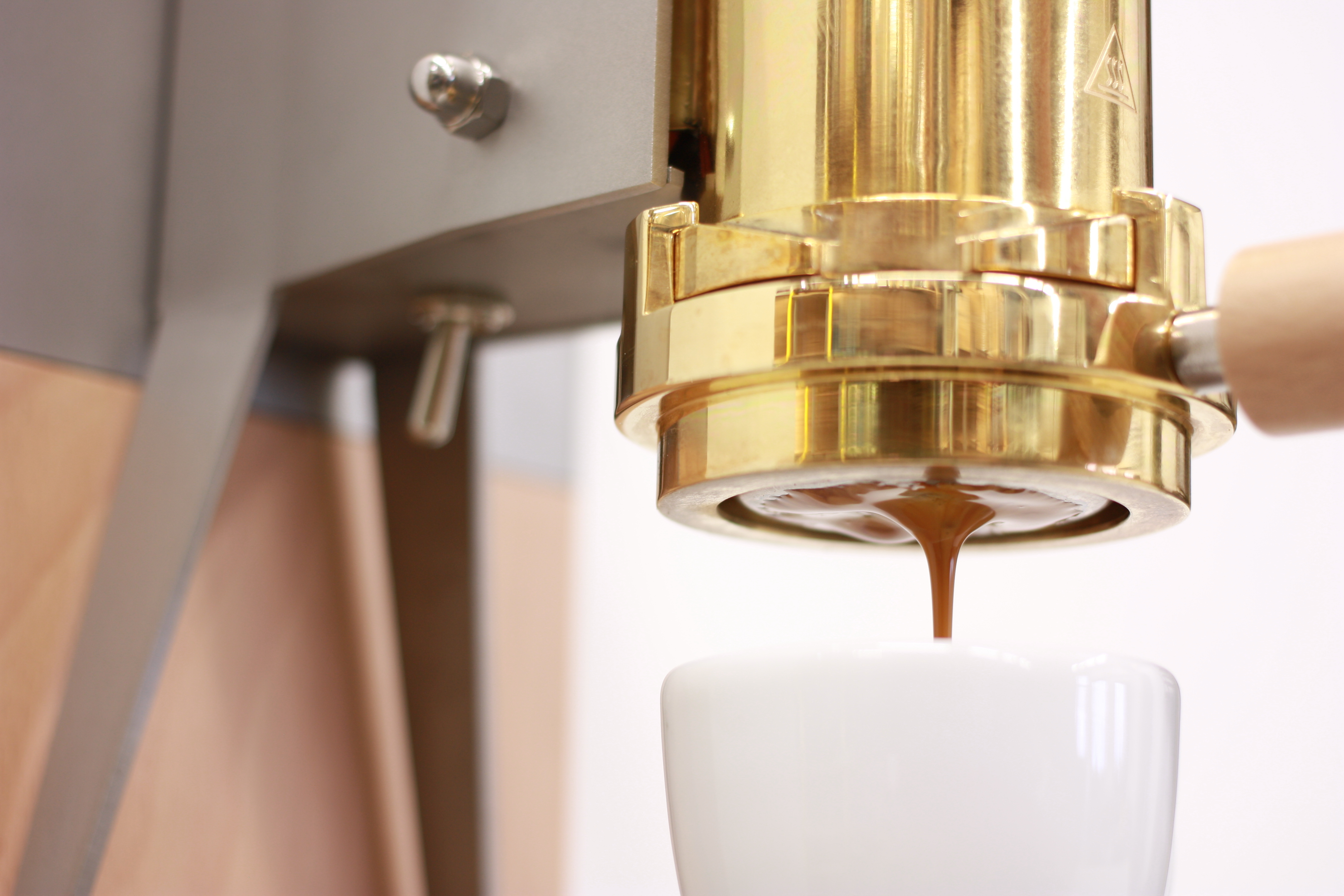 You call the shots: the thickness of the shots varies according to the speed and pressure at which the lever is pulled.[/caption]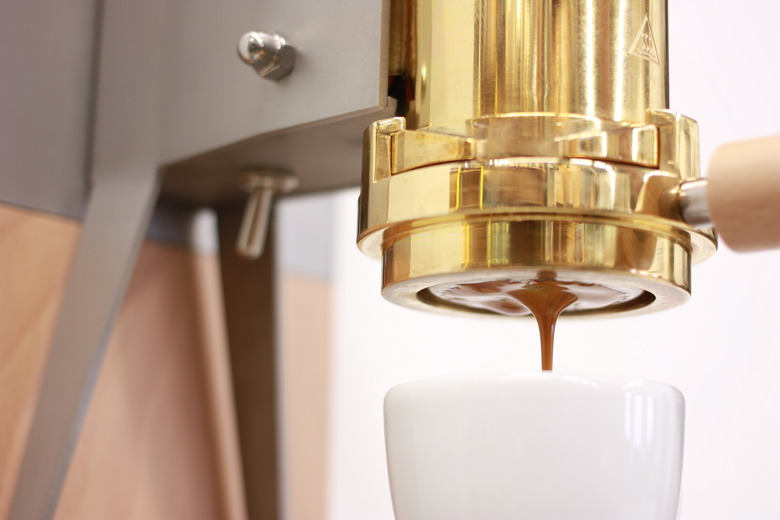 The simple wall-mounted design isn't just something to gaze at—it also saves precious counter space.[/caption]
The ES3 is currently available at Strietman's website for €1250 (approx. $1,700 US).