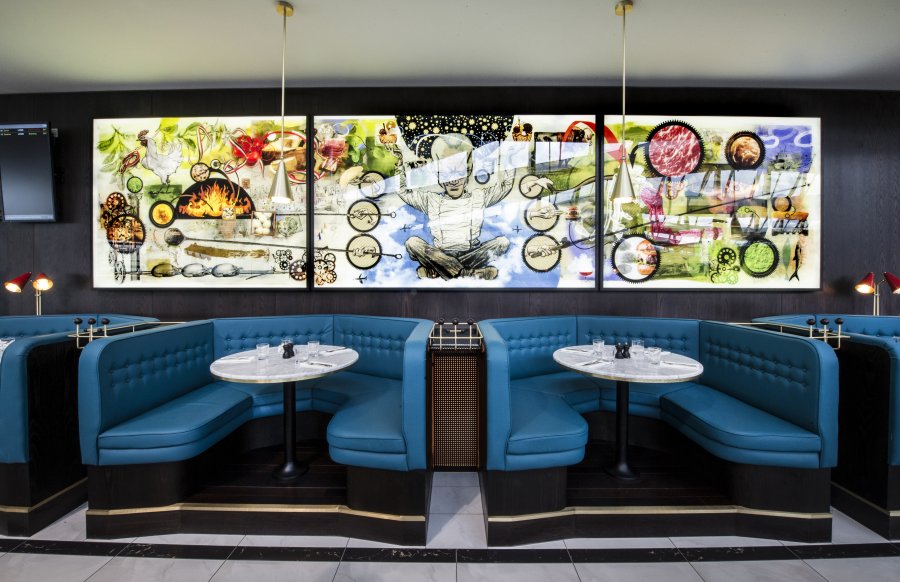 Celebrity chef Heston Blumenthal's newest restaurant, The Perfectionists' Café, has officially opened at London's Heathrow Airport.
With all the brass and Formica, the bold black and white patterns contrasting with pops of bright color, the place looks like something straight off the set of the 2002 airline drama Catch Me If You Can. And that's sort of the point. 
Designer Afroditi Krassa was inspired by nostalgia for the 1960s, the most glamorous era for air travel. "I wanted this restaurant not to feel like a compromise, as so many airport restaurants do, but a destination; a place that has a real sense of arrival and a buzz of optimism running through its DNA, just like the food you are about to be served," Krassa explains in a statement.
The restaurant, which counts a propeller-shaped communal table among its most prominent features, notably serves liquid nitrogen ice cream and foodstuffs prepared in an exposed wood-fired oven—both firsts for an airport restaurant.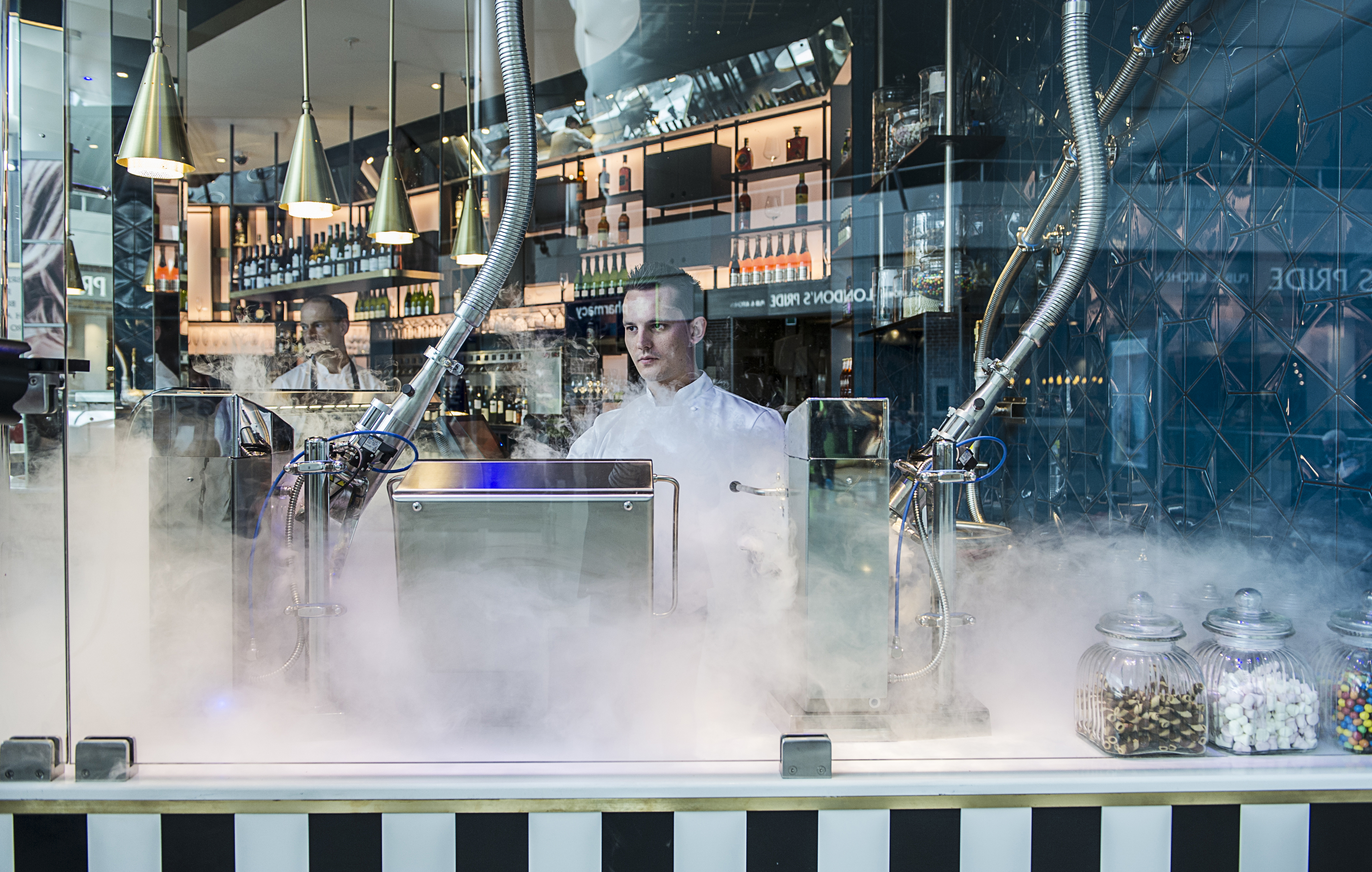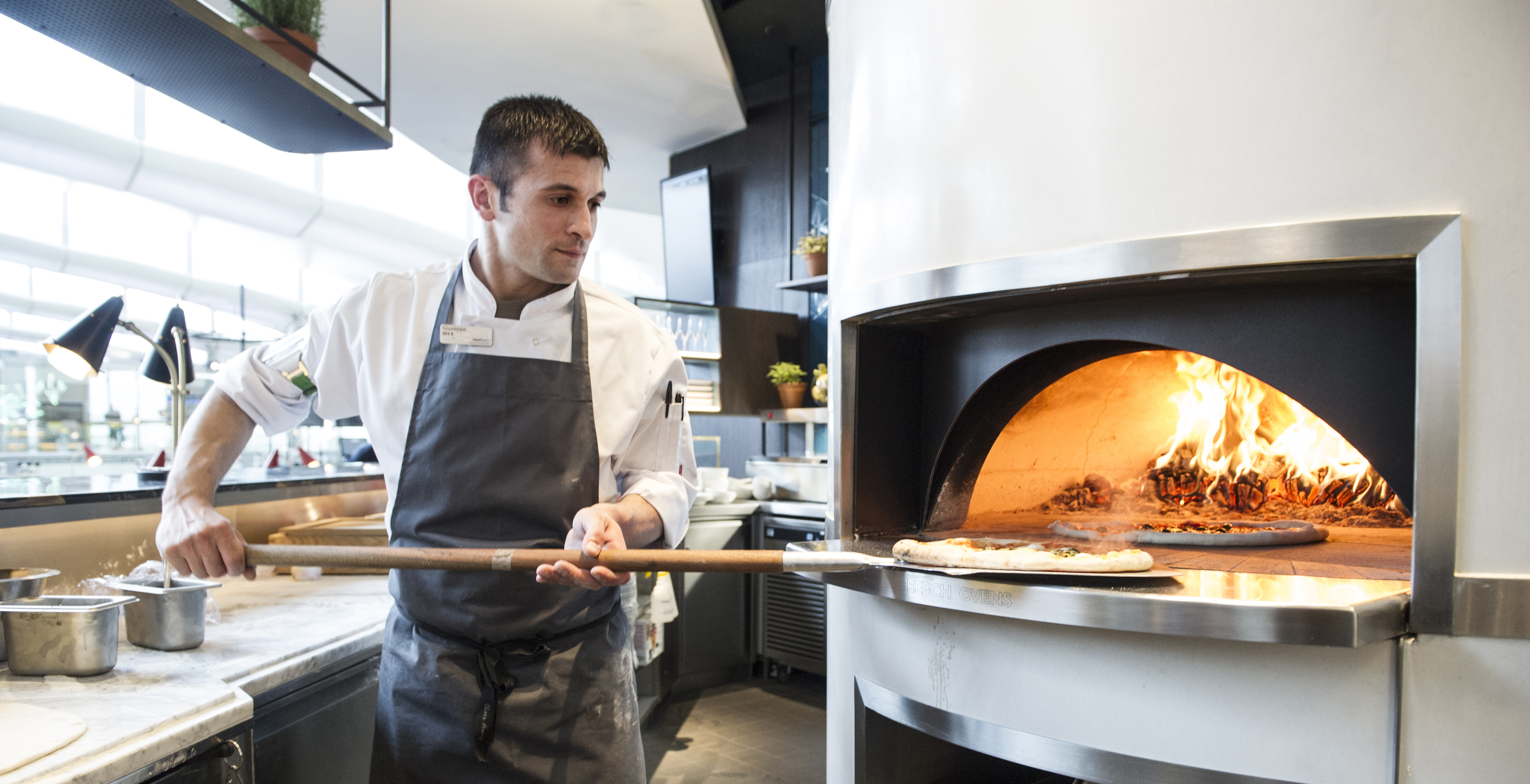 Read more about the London dining scene on Food Republic: