We Can't Put Down This Awesome Cookbook Dedicated To The Design Of Pasta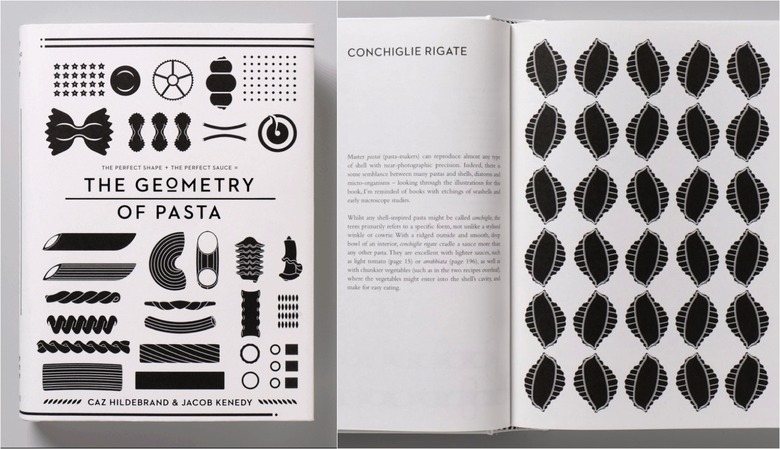 We may receive a commission on purchases made from links.
Judging from the gang of buzzy new-school pasta joints conquering LA, to Andrew Carmellini's latest NYC hotspot, Bar Primi, it's clear the age-old Italian foodstuff is entering into a trendy renaissance from coast to coast. To go along with this recent infusion, there's The Geometry of Pasta, a stylishly-packaged illustrated cookbook that approaches pasta from both a culinary and design standpoint.
Though the book was originally published in 2010, it seems especially relevant during this current pasta-fueled craze (not that pasta ever really goes out of style). Created by the London-based design firm Here Design, it's comprehensive compendium of pastas ranging from favored familiar shapes like ravioli and pappardelle, to lesser-known ones such as mafaldine and trofie, every one showcased in minimalist black and white graphics. Besides offering up concise histories, ingredients and methods behind each unique shape, the book includes recipes for their ideal accompanying sauces, with elaborations on how their flavors and textures relate and correspond to the specific forms. When you think about it, every pasta actually has a design strategy to optimize the experience of eating and tasting everything on its plate. Check out some of the fun below.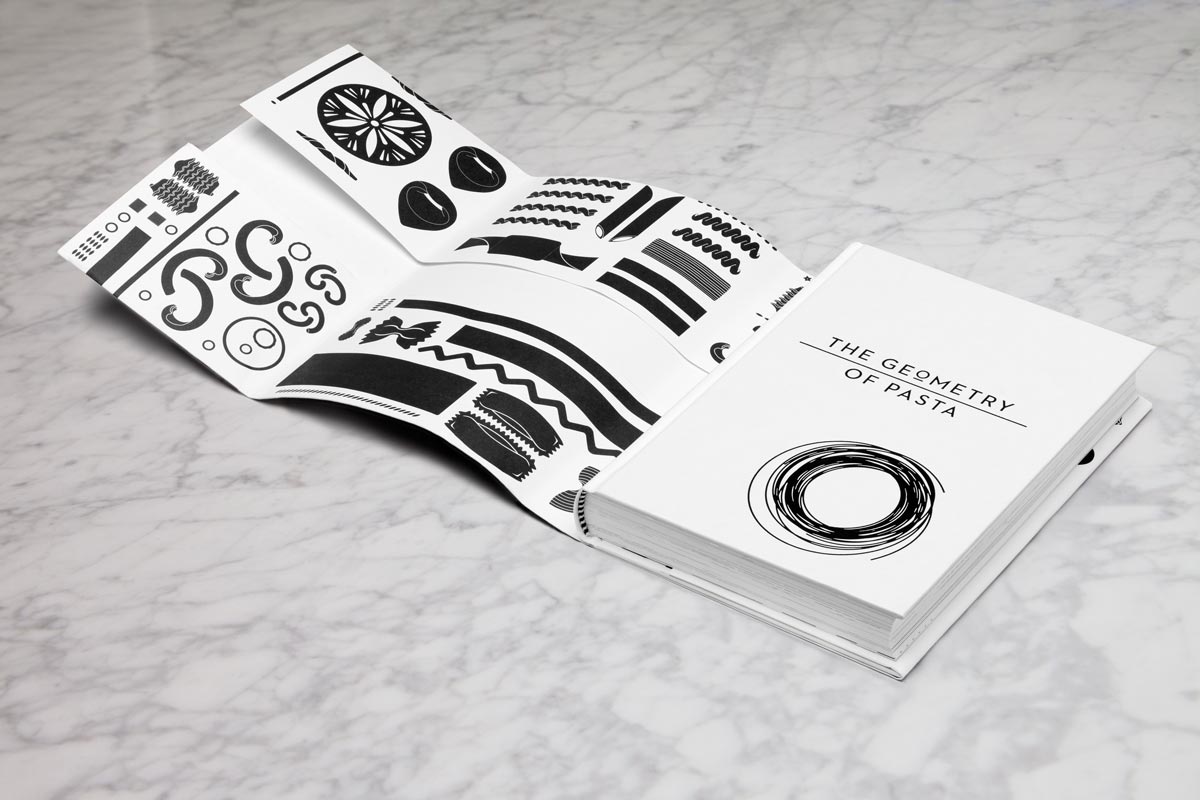 Created by London's Here Design (also responsible for a similarly visual ceviche cookbook), every surface of the Geometry of Pasta is considered.[/caption]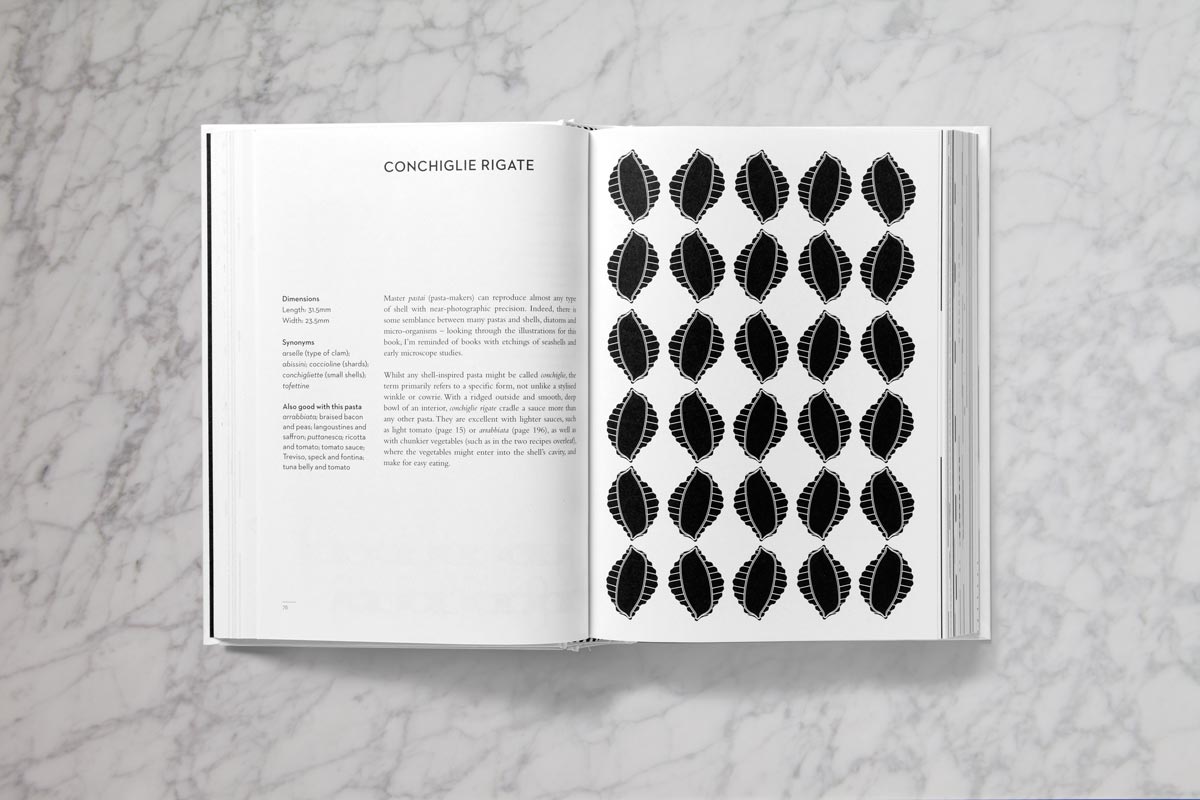 The book's cool, black and white graphics makes one very compelling case for more cookbooks to be created by knowledgeable designers.[/caption]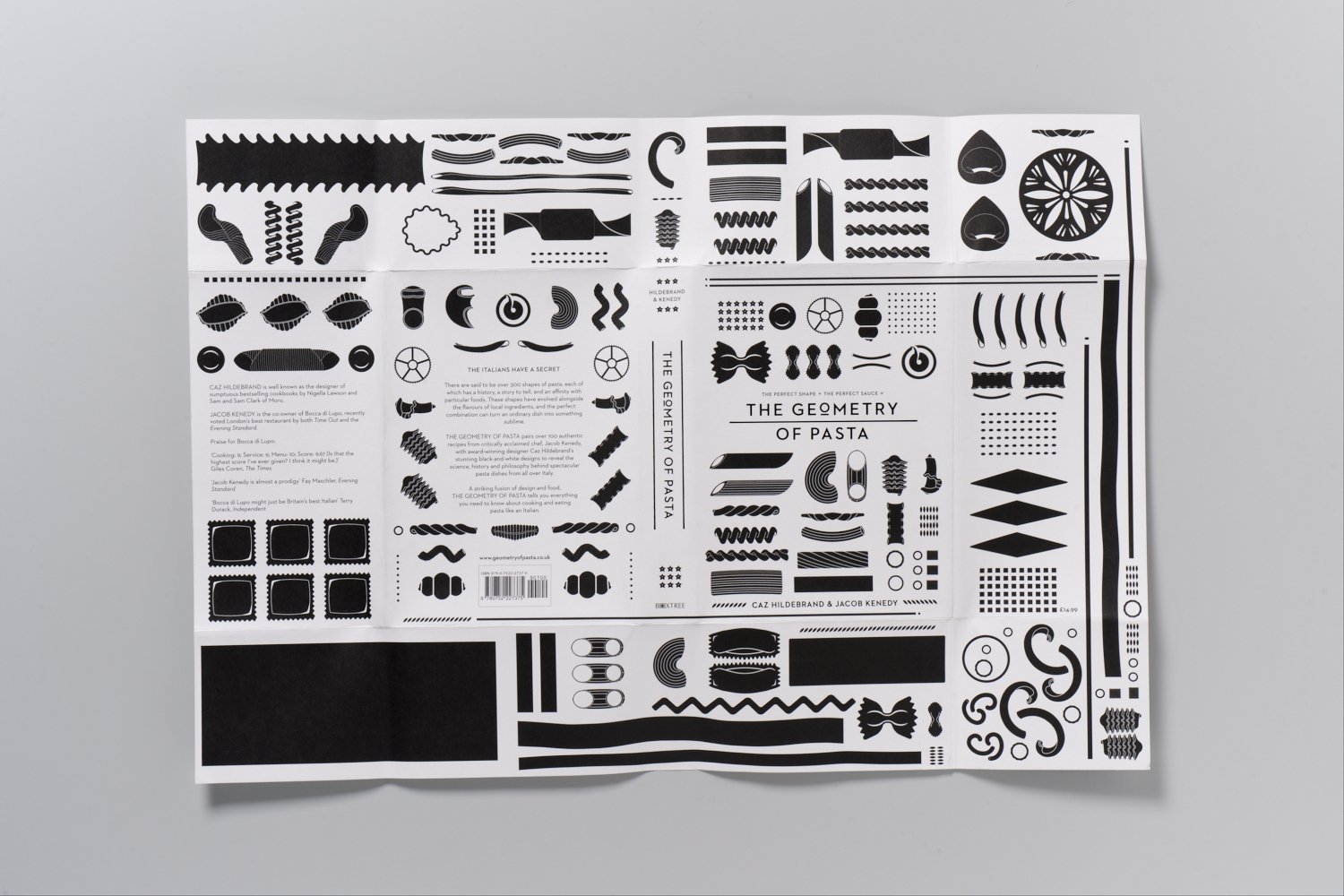 Here, a visual catalog of one of Italy's oldest foodstuffs.[/caption]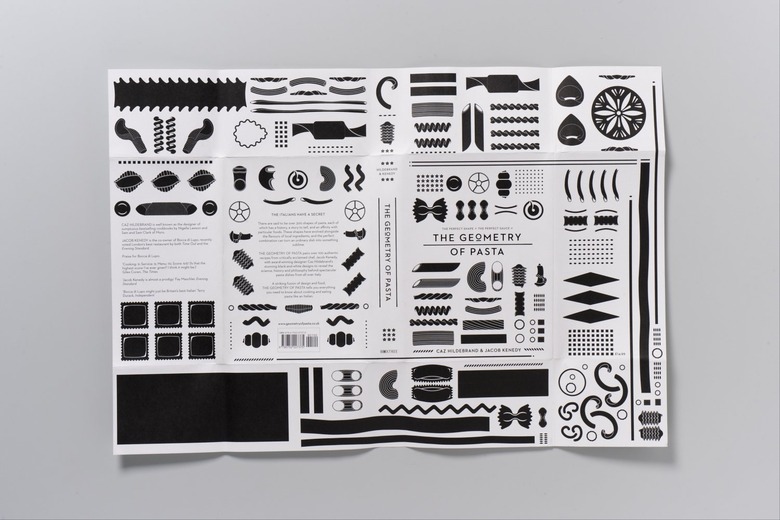 In September, a spin-off range of pastas and sauces will debut throughout the UK, Europe and Asia (with intentions to enter the US market soon, Here Design tells us).[/caption]
The book is entertaining enough on its own to flip through, but there's also a corresponding website to get lost in for hours while you educate yourself on the shape of Sicilian spaccatelle ("bent like the politics"), or how the pinched center section of farfalle helps to keep it al dente while cooking. It's the perfect embodiment of the art of pasta design crossed with pasta-loving designers.
Spin-off items like tea towels and tote bags are currently available on the website, while Here Design is currently preparing a range of smartly-packaged pastas and sauces to debut throughout Europe and Asia this fall — and hopefully an American distribution shortly thereafter, they tell us.
More books to devour on Food Republic: