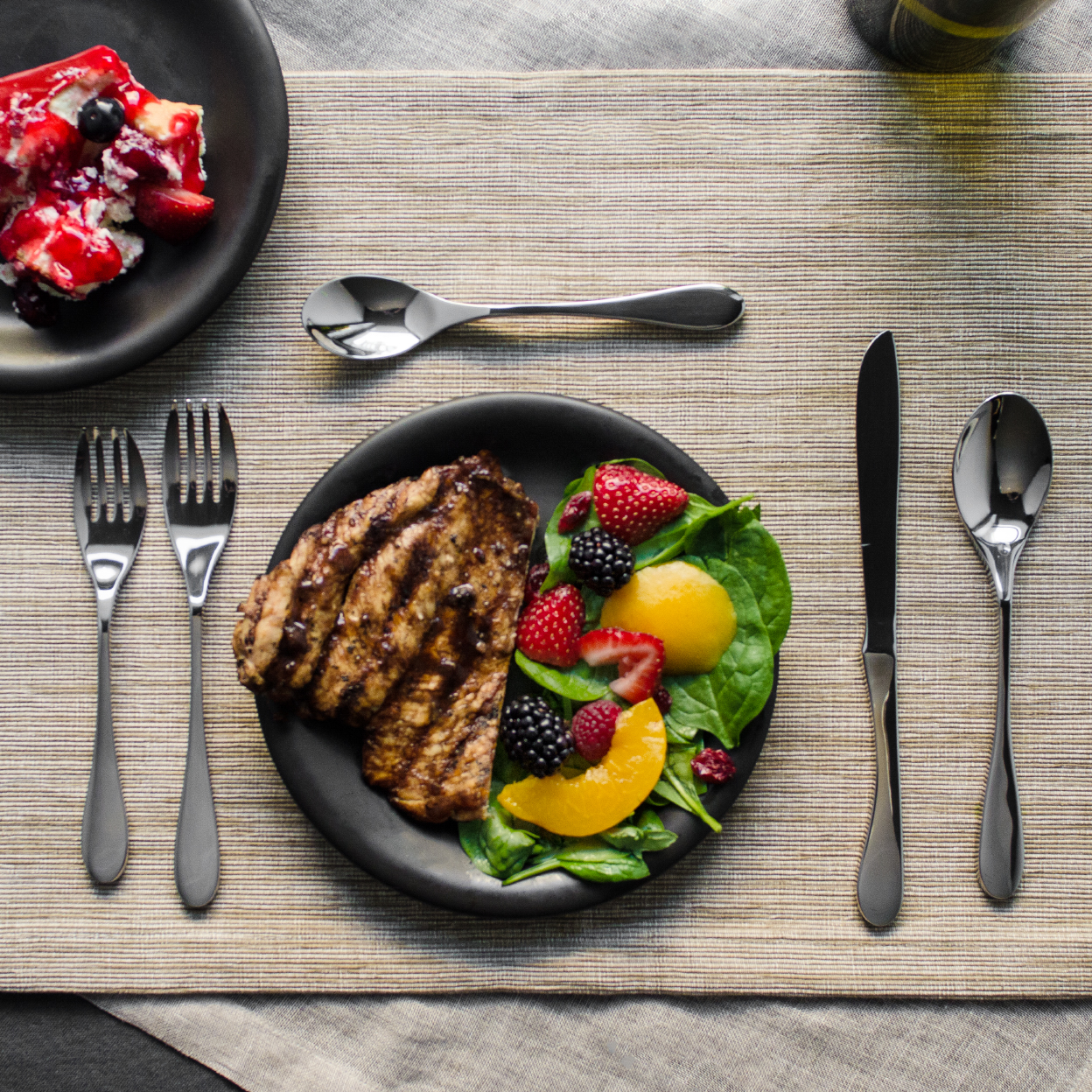 Yes, you can hold that beer and eat at the same time. Whether you've only got one hand to spare, or you've found yourself knife-less with a plate of steak and gigantic potato wedges, one-handed eating just got so much easier with the recently debuted Knork.
It's clear we love a good food-related mash-up (case in point: the now-trademarked Cronut, or even something as unlikely as Turducken), but the Knork, pronounced "nork," is much more about smart functionality than of-the-moment gimmickry. Basically, it's a stainless steel fork that's been modified ever so subtly to have to the ability cut up foods like flatbreads and pizza, raw vegetables and even tender cuts of meat. Unlike a knife, there's no blade, though — who really wants to stick an actual blade in their mouth? — just a beveled edge that's safe to touch, but slices with serious efficacy when you use it in a typical cutting fashion. Unlike other attempts at utensil hybrids, there's nothing goofy-looking about the Knork's attractive aesthetics. Designed to be used at the table anytime, knife or no, this particular flatware should appeal to just about anyone who, well, eats with a fork.
After spending some time with a first-time parent of a six-month-old recently, this writer can attest to importance of being able to eat with one hand. And with summertime and a slew of outdoor dining occasions on the way, even more reasons abound for one-handed functionality. The brand, which used the original Knork to expand into an entire collection, also recently launched a plastic version specifically with al fresco dining in mind.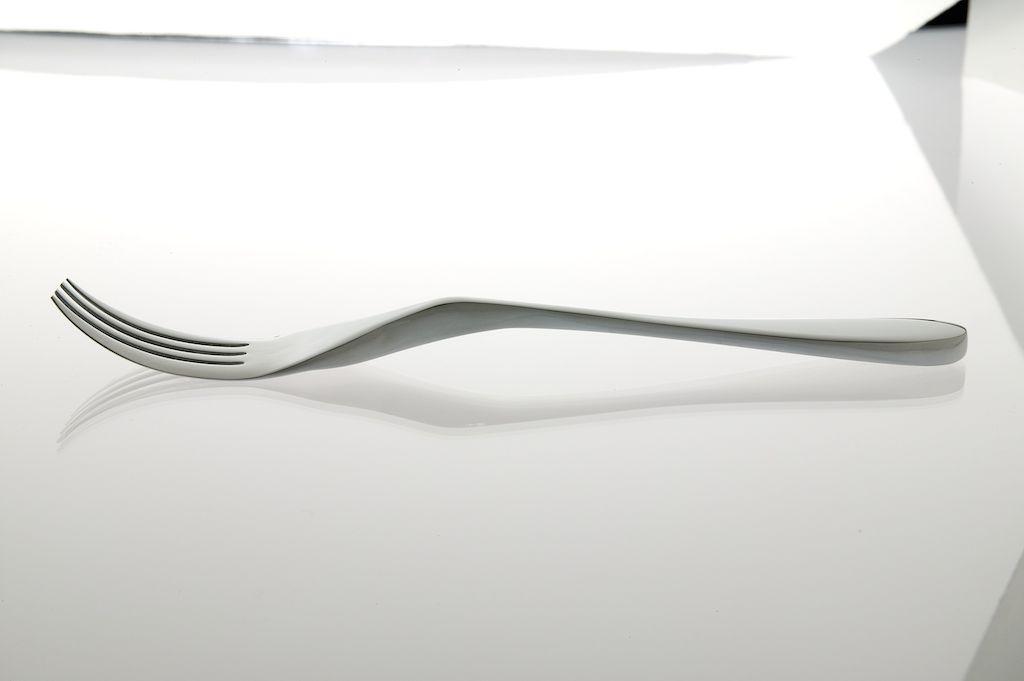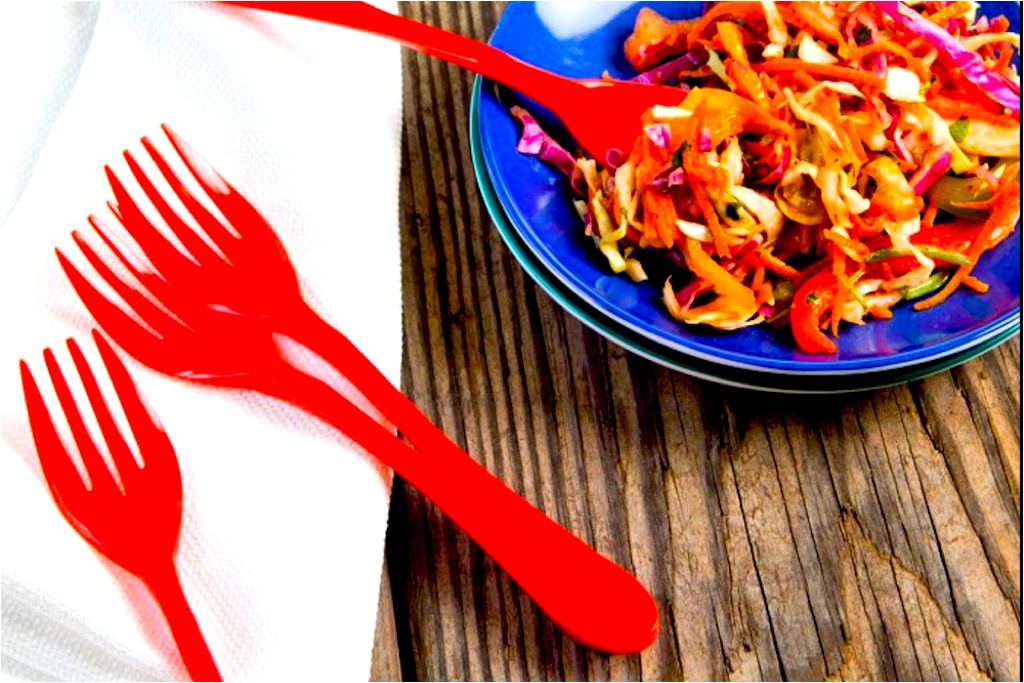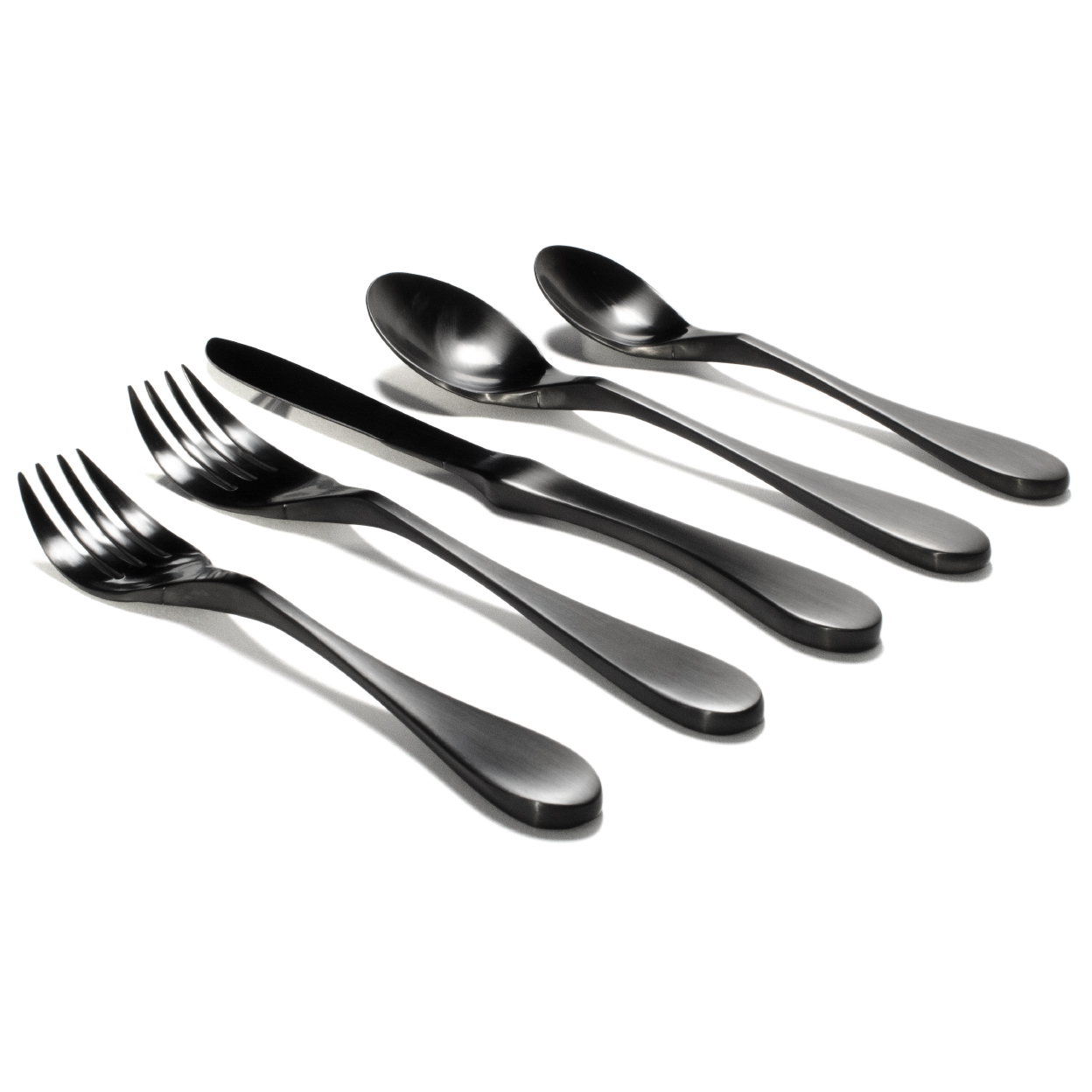 More Design Finds on Food Republic: