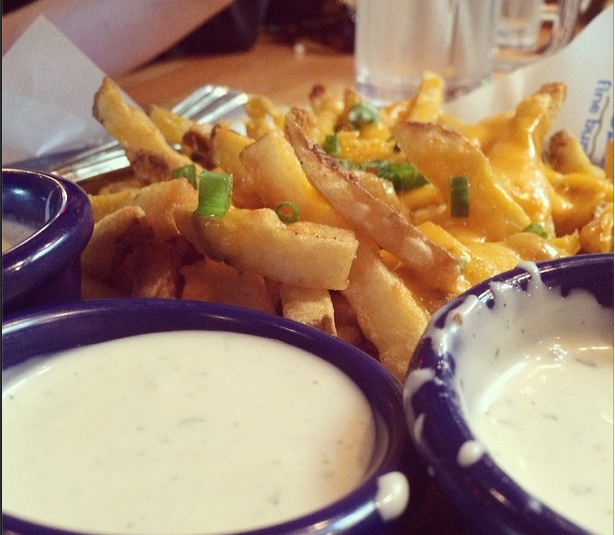 For how simple it is, there sure is a lot of discussion about ranch dressing. Most of it is pretty asinine, like that time we debated for a very long time whether dipping pizza in ranch is okay. And that time ketchup and ranch fought each other mercilessly. And that time I found ranch-flavored mints on Amazon just now. Ranch is a pretty big deal, but one passionate fried food-dipper took it to the next level.
The Ranch Gargler, better known as Patrick Sgarlata, is a senior at the University of Oregon, Eugene and self-professed ranch dressing critic. We're shielding our eyes from the brightness of his future. Sgarlata developed a finely tuned rating system (1-10) and documents the ranch dressing wherever he eats. Because knowledge is power, and ranch on pizza, as we've discussed at length, is awesome. But for real, folks, if you love dunking whatever into ranch as much as the next college senior, this is the guy to be following on Instagram. There are party photos and dog selfies, too.
Check out an interview with this fascinating specimen in the University of Oregon, Eugene's Daily Emerald.
More from Instagram on Food Republic: