The Rooster Crows Again: Sriracha Standoff Ends In Time For Chile-Grinding Season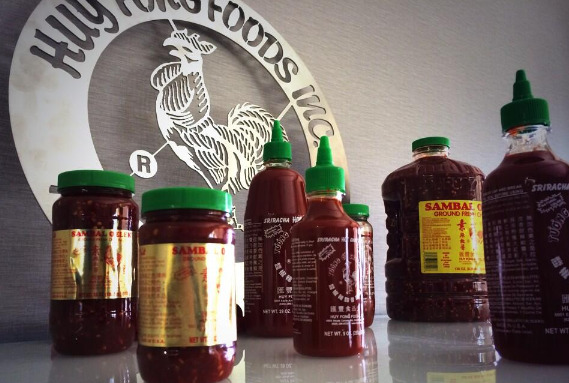 Good news for Rooster Sauce aficionados: the legal battle between Sriracha maker Huy Fong Foods and the city of Irwindale, CA, where the ultra-popular hot sauce is produced, has come to a seemingly amicable end.
RELATED: Sriracha: Condiment or Hot Sauce? Discuss.
According to the Pasadena Star-News, Irwindale officials last night unanimously dismissed a lawsuit and public nuisance declaration against the manufacturer, following negotiations over how the company planned to address residents' complaints about noxious fumes at the factory.
Last fall, neighbors began to gripe about eye- and throat-burning odors from the facility, which coincided with company's chile-grinding season. The ensuing legal action put the future of Huy Fong's California operations in doubt, as officials from other jurisdictions, including Texas, attempted to lure the company elsewhere. Huy Fong recently announced upgrades to its air-filtration system in the hopes of correcting the problem.
The end of standoff comes only a few months before the company was set to begin proccessing its requisite red jalapeño peppers again, a routine that generally starts around August.
Read more Sriracha stories on Food Republic: