Weekend Drinking Assignment: Pay Tribute To Beers We Lost In 2014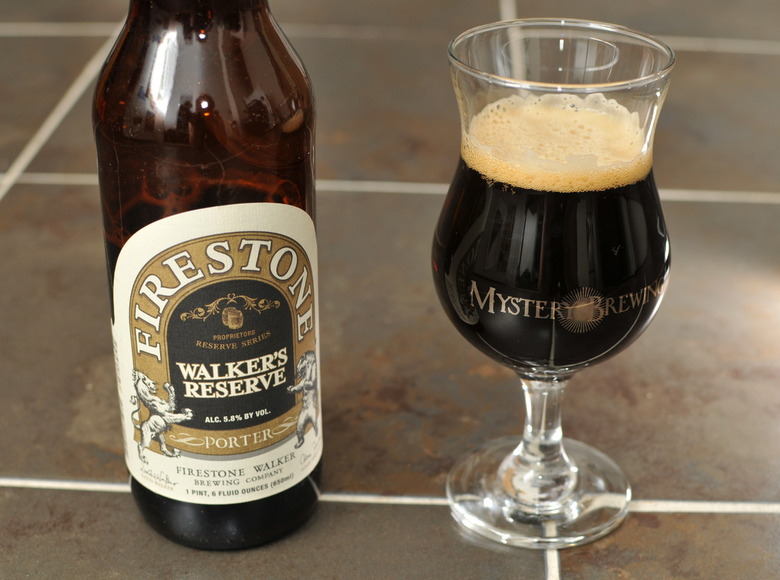 Whenever Memorial Day comes around there seem to be a million lists that tell you what you should drink for grilling season. While we admit to doing that last year, we thought we'd spend this Memorial Day reflecting on some of the beers we lost over the past year.
Despite their popularity, some of our favorite brews were discontinued to make way for new offerings. When you ask craft fans which beers they really miss, the answer will usually be something really rare like, well, Goose Island's Bourbon County Rare Stout. That's one of my answers, and it's tough to justify because they released the beer exactly once. What hits even harder is when dependable favorites that show up year-in and year-out slowly disappear from the shelves. It reminds us that, underneath it all, craft beer is a business and if a product isn't making money, its days are numbered no matter how much of a fan favorite it is. Here's a look back on some of our favorite brews that we're sad to see go.
For those rainy May days spent stuck indoors, Anchor Brewing Company's Bock Beer became a particular go-to for me. While it may not have the richness or complexity of authentic German doppelbocks, it's a easy-drinking yet hearty dark lager that's very drinkable at 5.5%. After nine years of being a spring seasonal, this bottle gets the boot, so if you dig it as much as I do, make sure you savor the final batch.

Practically every brewery has a barleywine these days, the high-ABV barrel-aged versions sending beer geeks into frenzy, but back when it was released in 2000, Brooklyn's Monster Ale was one of the strongest, at 10.1%, and best available (in four-packs, no less). It's hard to believe this beast of a beer was named after the brewery's adorable cat, Monster. It's even harder to imagine that this beer, which was once the most affordable barleywine on the market, is now officially discontinued. At last look, there's still a ton sitting around for around, and affordable at $9 for a four-pack. For a beer that will age well for up to a decade, stock up while you still can.
2014 saw plenty of changes for Dogfish Head, including some amazing new label art by the uber-talented graphic artist Jermaine Rogers. Unfortunately, it also spelled the end of distribution for two of their oldest fan favorites: Raison D'Être, a Belgian-style brown ale with brown sugar and raisins (brewed since 1996) and Chicory Stout, a stout brewed with Mexican coffee and botanicals (brewed since 1995). Fortunately these will remain on draft and will make room for the return of Raison D'Extra, the bolder cousin of D'Être, clocking in at a powerful 18% ABV as well as Namaste, a sessionable witbier with orange, lemongrass and coriander (now available in six-packs!)
Perhaps more than any other beer retired in the past year, Sierra Nevada's fall seasonal Tumbler Brown Ale might be missed the most. Brown ales have a reputation of being an unremarkable style, and can be too malty for many palates. This one was an exception, with delicious hints of caramel, hazlenut, dark chocolate, spices and hops. It seems the changing palates of consumers have pushed this out in favor of hoppier offerings, which is a shame because this was my go-to beer for early fall cookouts.
Although they're much more known for juicy IPAs and massive barrel-aged beers, Firestone Walker's Porter was one of the first beers that made its way to the East Coast and was a standby for me over the last few years. At just 5.8%, I appreciated that Firestone Walker opted for something dark but drinkable, instead of of making this into a big beer which they do so well, with hints of coffee, chocolate and toasted malt. Thankfully they've released some good lower-ABV options for summer — try 805 Blonde Ale and Easy Jack IPA — but I'll miss this dark brew when it gets cold again. This hasn't been bottled for a few months, but if you see it, now would be the time.
It's sad to see these go, but it's even sadder that this is just the start of breweries substituting old favorites for trendier, more popular styles. While I can't fault breweries for having to pay the rent, I can only hope they return to these styles in a few years or at the very least, keep them alive on tap.
More Weekend Drinking Assignment on Food Republic: