'Tis The Sessionable Season: 17 Summery Beers For Memorial Day Weekend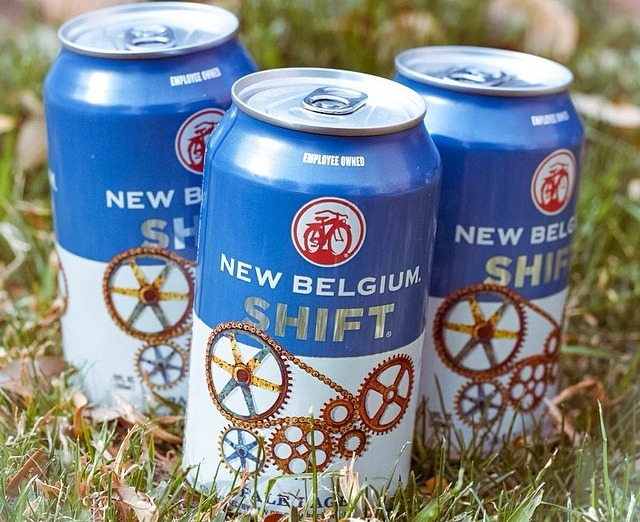 Memorial Day is traditionally a time for remembrance. So, don't forget to pick up some beer on the way to the barbecue this weekend. Make sure it's good beer, too. (Hint: if it comes in a can that changes color when it's cold, you can probably do better.) Here are some suggestions: 17 of our favorite start-of-summertime suds, each perfectly suited for sipping in the sunshine — not one of them packing more than 7% ABV; most, in fact, are far less potent. Here's to drinking responsibly. Cheers!
1. The Bruery: Hottenroth Berliner Weisse
Chockablock with sour and barnyard flavors, this Berliner weisse-style brew's citric tartness both shocks and cleanses taste buds. At just 3.1% ABV, it's incredibly refreshing. Like all of the Bruery's beer, it only comes in a 750-milliter bottle, so it's great to share one (or a few) with friends.
2. Stoudts Brewing Company: Karnival Kolsch
Crisp, delicious and highly drinkable (4.8% ABV), the summer session classic is an excellent American take on Kölsch, loaded with flavor thanks to bready malt and floral hops.
3. Red Hook: Longhammer IPA
A classic Pacific Northwest IPA, this medium-bodied best-seller, brewed since 1984, continues to satisfy with its smooth drinkability (6.2% ABV) married to a nose packed with plenty of citrus and pine.
4. Left Hand Brewing Company: Milk Stout Nitro
Bottled under pressure with nitrogen (the gas that gives Guinness on draft its creaminess), this stout cascades into a thick head as delicious as homemade whipped cream — albeit much more potent: 6% ABV.
5. Victory Brewing Company: Lager
The Munich helles-style lager's malty scent is mixed with a zap of floral bitterness, while the bready, cracker-like taste is tempered by a welcome lingering sweetness. Another easy drinker: just 4.8% ABV.
6. 21st Amendment Brewery: Bitter American
This canned hop gem packs tremendous tropical-fruit taste. A lot of West Coast IPAs turn up the hops and ABV to dizzying levels, but this does a great job of keeping things accessible (4.4% ABV) and balanced.
7. Stone Brewing Company: Levitation Ale
Unlike most Stone beers, which usually clock in around 6% ABV or higher, this amber ale packs a lot less wallop (4.4% ABV) but offers a nice citrus hop punch while still "defying gravity."
8. Brooklyn Brewery: Pennant Ale '55
Baseball isn't in Brooklyn anymore, but great beer sure is. This excellent English-style pale ale, brewed in honor of the 1955 World Series-winning Brooklyn Dodgers, has a smooth hop bitterness and toasty malt flavor. (5% ABV)
9. Goose Island Beer Company: Honkers Ale
A classic ale, the former Great American Beer Festival gold medal winner is just a touch bitter, leaning more on fruity citrus flavors and biscuity caramel malt. At 4.3% ABV, it goes down easily, too.
10. Avery Brewing: Joe's Premium American Pilsner
With a zesty and floral aroma, Joe drinks prickly and crisp, with a light body, lingering hop bite and serious thirst-quenching skills. Also: a sessionable 4.7% ABV.
11. Notch Session: Saison
The Boston-area brewery specializes in low-alcohol session brews like the crisp Session Pils and our favorite, the dry, peppery and compulsively drinkable Saison (3.8% ABV)
12. Saint Arnold Brewing Company: Fancy Lawnmower
Taking its cues from the German kölsch, the Houston brewery has concocted a sweet and grassy sipper with a delicate hop character and moderate punch (4.9% ABV)
13. Widmer Brothers Brewing Company: Citra Blonde Summer Ale
With its subtle current of bitterness and low alcohol (4.3% ABV), this blonde sipper is made for long afternoons by the water. But even on rainy days spent indoors you'll adore the scent of citrus and tropical fruit.
14.  Bell's Brewery: Two Hearted Ale
Orange-gold Two Hearted has a gorgeous floral aroma with notes of sweet, sticky citrus. Flavor follows aroma, with a touch of pine tossed in a smooth bitterness that's often absent in IPAs. (7% ABV)
15. Terrapin Beer: Rye Pale Ale
The Georgia brewery's signature ale (5.5% ABV) decants a handsome honey-orange, offering an aroma of toasted malts spritzed with citrus. On first sip, the medium-bodied brew presents a floral, herbal bitterness, which is tempered by sweet malt and cactus-prickly rye.
16. Yazoo Brewing Company: Dos Perros
When you think of good Mexican-style beer, chances are you're not thinking of ale from Tennessee, but Yazoo's Dos Perros brown might just change your mind. The unique addition of maize is a throwback to the late 1800s, when Austrian rule influenced Mexican brewing. Combined with sweet malt and noble hops for a subtle hoppy aroma and taste. (4.9% ABV)
17. New Belgium: Shift Pale Lager
New Zealand's Nelson Sauvin hops give this Colorado-made lager a fruity, tropical profile, with notes of lychee and mango. (5% ABV)
More beer on Food Republic: