Here's One Way To Keep Track Of A Recipe: Tattoo It To Your Arm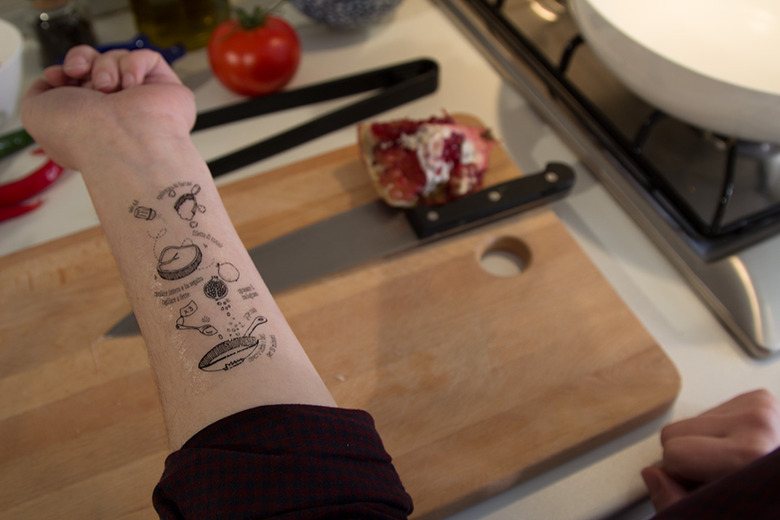 The sight of tattoos in the kitchen is hardly a new one, given that inked arms and chef culture practically go hand in hand these days. And we're sure there's a toque or few out there who's even gone as far as memorializing a favorite recipe that way. Now there's a reason for home cooks to roll up their sleeves and get in on the trend — temporarily, at least. Il Tradizionali recipe tattoos are kind of like quick-reference recipes for the Tattly set.
Currently in the funding phase through Epella (an Italian version of Kickstarter), Il Tradizionali tats are the brainchild of two Italian designers and cooking enthusiasts, Marina Cinciripini and Sarah Richiuso. The recipes will be available in English and Italian, in thematic, seasonally-inpsired packages organized by course type (antipasti, primi, drinks, etc), special occasions and holidays or dietary preferences (there's a vegetarian pack, for example). Adding to their appeal, artfully-drawn illustrations accompany the recipes, giving you something a little more fun to stare at until the temporary ink fades.
Cinciripini and Richiuso say they'll roll out more recipes over time (funding closes in June, with shipments expected shortly after), but you could even go ahead and make your own—right now—either with an at-home printer, or through a site like Tattly. They'd make great party favors to hand out at your next dinner gathering.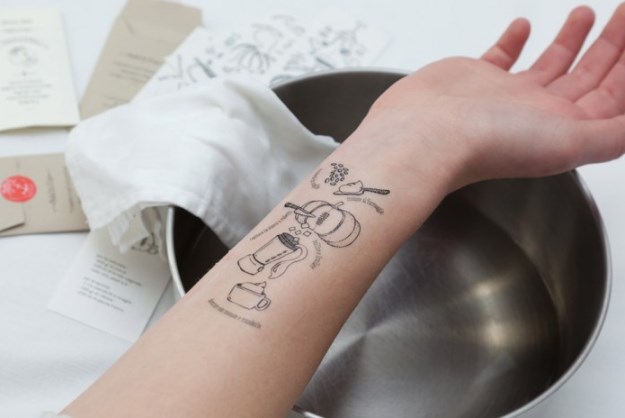 So you will not forget the steps.[/caption]

Some of Il Tradizionali's recipe packs, including cocktails, antipasti dishes, first and second courses, desserts, as well as a collection of recipes for vegetarians.[/caption]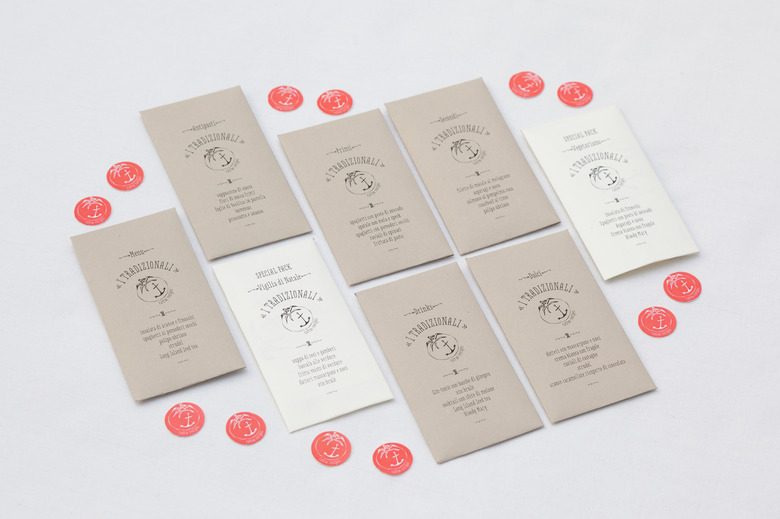 Cookbooks without images are totally lost on us, which is why we appreciate the simple hand-drawn illustrations accompanying Il Tradizionali's recipes.[/caption]
And here's a video detailing the process (in Italian).
More design finds on Food Republic: