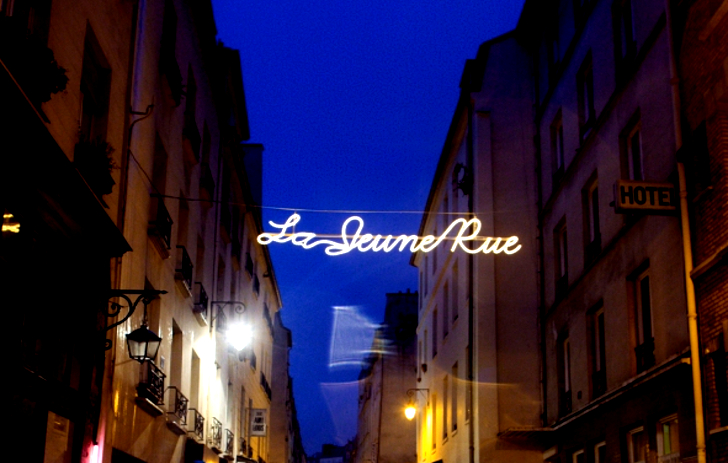 Le Marais, one of Paris' most-coveted neighborhoods, has gone through dozens of transformations over the years. Located in the city's 3rd arrondissement, the area was once an epicenter for aristocrats during the reign of King Henry IV in the 1600s. Several decades later, Parisian aristocrats moved over to Faubourg Saint-Germain and commerce started to pick up in Le Marais. At that time, a large number of Jewish immigrants moved into the neighborhood, which made it a center for the Parisian Jewish community. During the 1950s, economic decline swept into the neighborhood. Architectural masterpieces were in shambles, which later pushed the city to initiate restoration and conservation efforts, building museums and salvaging old buildings. Today, the neighborhood is bustling with trendy art galleries, high-end fashion retail and hip cafés and restaurants.
Le Marais is currently undergoing another big evolution, one that will once again change the face of the neighborhood. Cédric Naudon, an ambitious 42-year-old French entrepreneur who made a fortune in finance and real estate, decided to buy more than 25 stores in the northern Marais (on Rue du Vertbois) with the goal of creating a sort of epicurean village, which he is calling La Jeune Rue. Naudon imagined bringing back the butchers, bakers, florists and fishmongers that once populated Le Marais, but in an entirely new way. According to a statement issued by Naudon, central to his plan is the concept of consuming differently. The idea is to produce better, eat better and live better by bringing produce from the very best suppliers, and facilitating dialogue around the way we consume and trade, he explained at a press conference in January. The project also promotes different forms of agriculture, such as agroforestry and permaculture.
With ethical sourcing and top-notch design in mind, Naudon conceptualized the first store, a sustainable fishmonger created by British designer Tom Dixon, which will be opening soon. The chic seafood spot will eventually be joined by other food and drink spots dreamed up by top designers, including an Italian restaurant from Patricia Urquiola, a tapas bar by Jasper Morrison, a speakeasy by Ingo Maurer, a Korean street-food concept from Paola Navone and a butcher shop by Michele De Lucchi. Although Naudon comes from a finance background, he did take a foray into food in the past with Le Sergent Recruteur, the two Michelin–starred restaurant he opened a year ago with chef Jaime Hayon, a student of Michel Bras. Hayon is also contributing a Japanese club to the current project.
With an impressive roster of designers, Naudon unveiled his plans last January during the design fair Maison et Objet in Paris. He explained that the name "La Jeune Rue" (or, "The Young Street") was taken from a poem by Guillaume Apollinaire ("Here's the young street and you're still a baby/Dressed by your mother in blue and white only"). The two dozen designers on board were there to cheer him on as he unveiled his plan to change the face of the Parisian food scene, and in some ways, make history.
So far, six spaces have opened and the rest are slated to open before the end of 2014. Naudon is quickly making more plans for another Jeune Rue to debut in 2016, also in Le Marais.